Hi all
I have just picked up a red Smart for2 for my wife.
Its great, but the PO decided to remove the racing stripes on the bonnet and boot. As a result, there are 2 darker marks on the body where the white stripes used to be!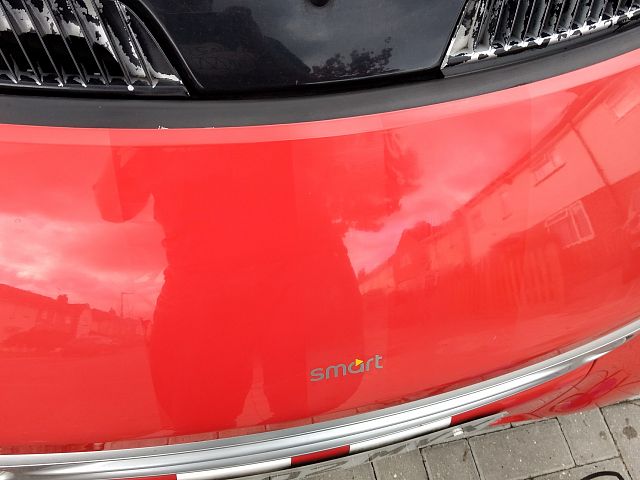 Its hard to get a picture of it.
I have hit it with a hexlogic yellow pad and CG V34 which is the most aggressive combination I have but it looks the same.
Am I right in thinking I wont be able to correct this?