Why hello fellow detailers, we're delighted to be back on the forum after a short break and haven't we missed interacting with you!
Autoglanz has grown from strength to strength over the past 12 months with a vast list of new distributors added to the team in multiple locations around the globe, taking the brand and our brilliant range of products to new heights!
We have a lot planned for 2019 also, new accessories ranges, a new walk in detailing store planned at our Herefordshire warehouse and new products of plenty including abrasives!
Now onto more related topics right now. We have a brilliant range of new
car care gift kits
that have been launched on the website today with an aim to offer you some brilliant gift ideas for the up and coming festive period. Not looking for gifts, why not treat yourself?
We have
Christmas kits
in total, ranging in price from as little as
£12.95 up to £28.95
and they all include
FREE Delivery to mainland UK!!
View all our
Detailing Offers HERE
A few kit examples below.
Large Kit £28.95 Delivered!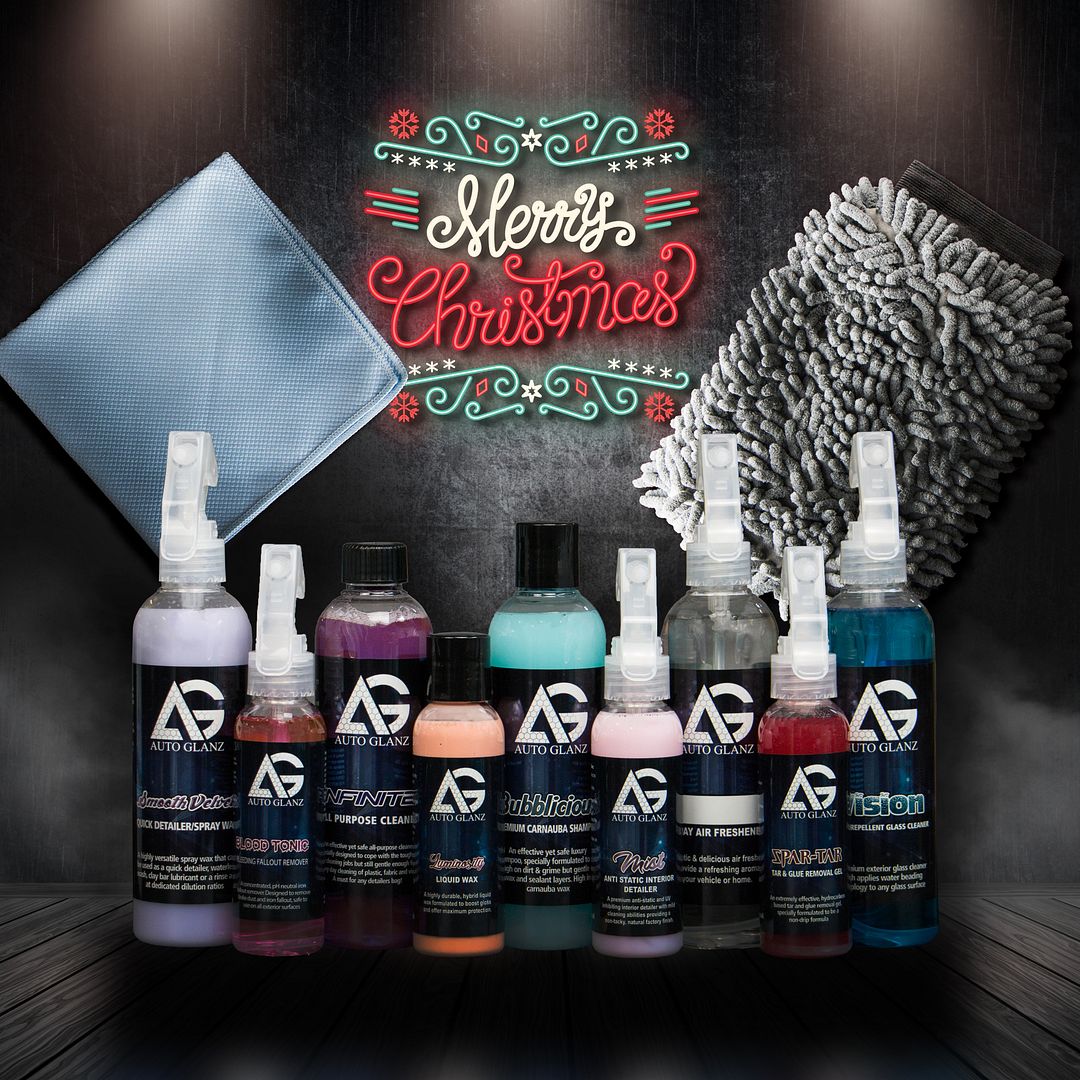 Small Kit £16.95 Delivered!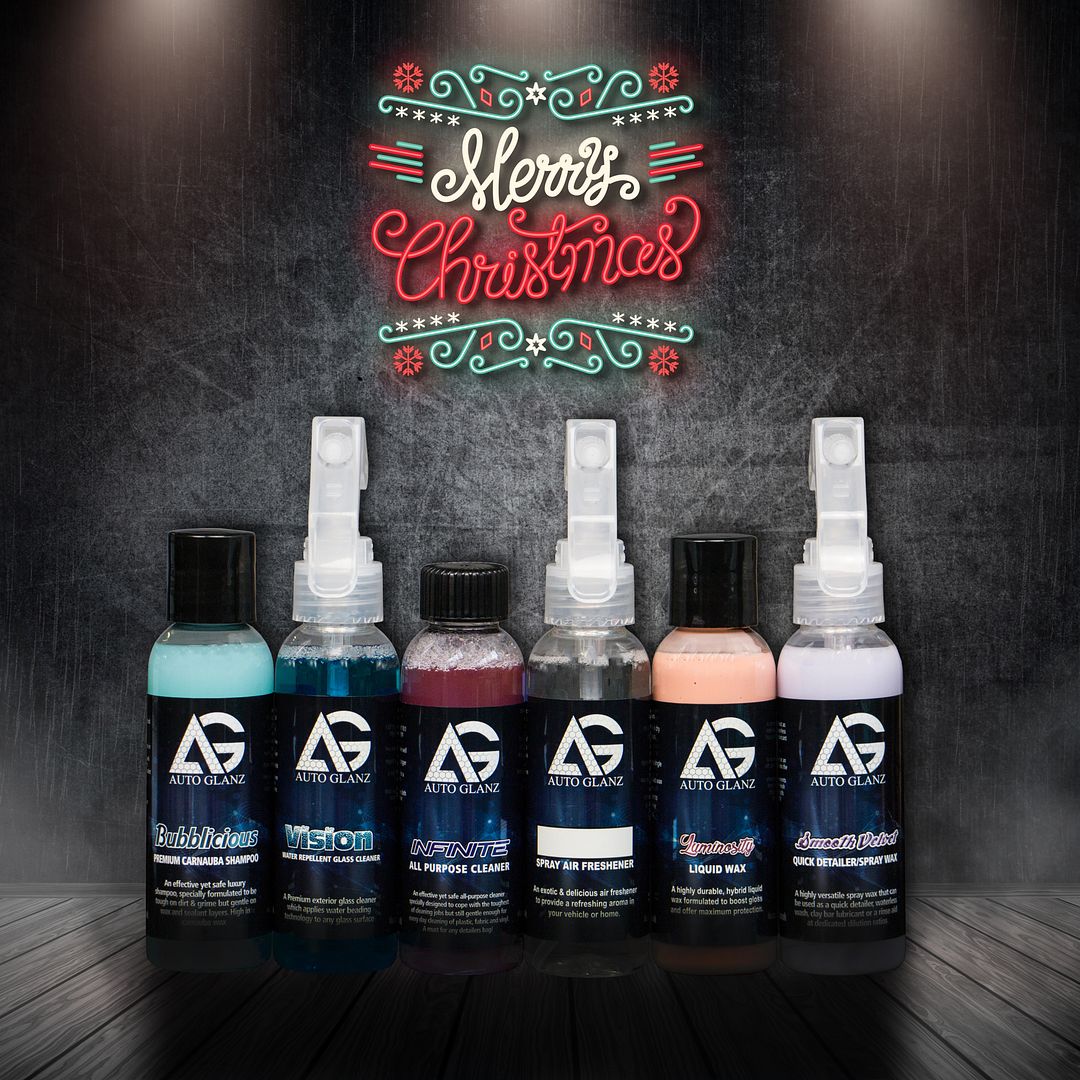 Interior Kit £12.95 Delivered!
Essentials Kit £14.95 Delivered!