My sister and I are very different people when it comes to cars, multiple times Iíve done deep cleans of it, serviced etc.
Iíve changed the front bumper after she crashed it, broken headlight, various bulbs and whatnot.
In order to keep my own threads clear I thought the car can have its own thread for when anything happens to it. Yesterday, after being told it has a ticking noise and looking at it, I went to sort it out. I had my suspicion the crank pulley had gone as the noise came from there and looked like a bit of movement.
Anyway, took the 2 stretch belts off: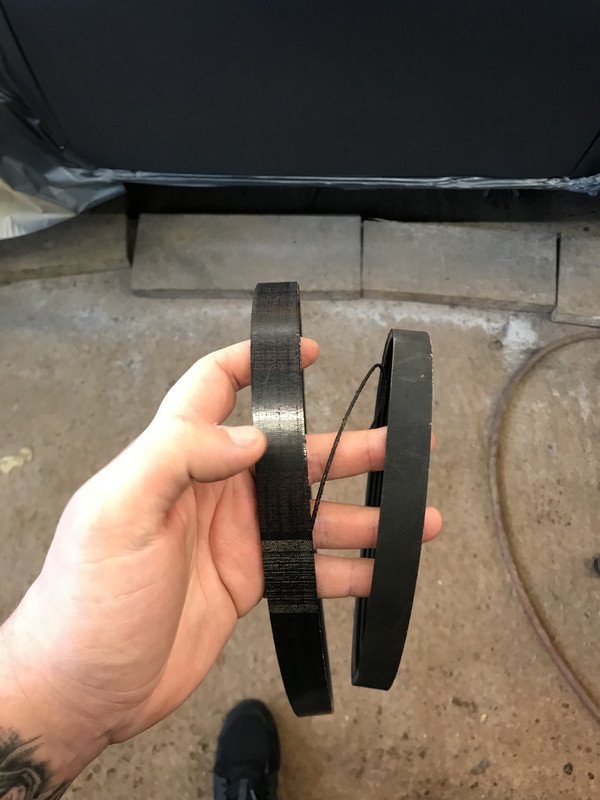 One had started to frayí!
Closeup of belt condition: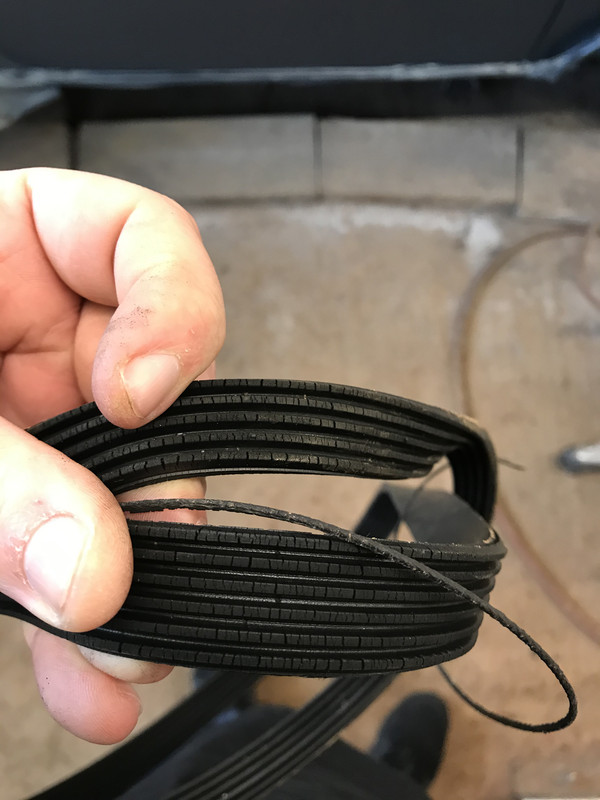 Dire! Now in anticipation Iíd bought the crank pulley and the belt, unbeknownst to me that there are in fact 2 drive belts
whilst under the car we checked the pulley and it seemed fine. But did notice a worn mount: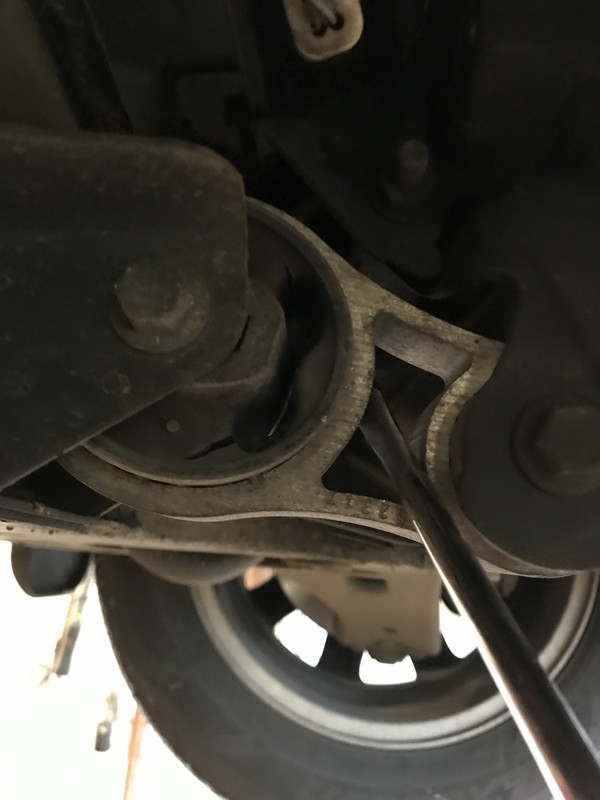 So ordered the other belt and a replacement mount, whilst waiting for those to be delivered we changed the brake fluid: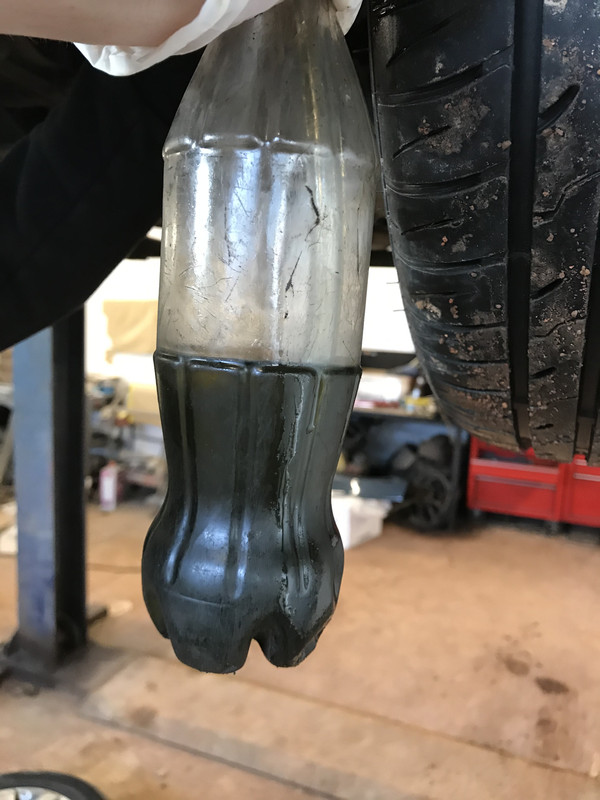 Safe to say that was very much needed!
Then the parts arrived, got the mount fitted up in a few minutes: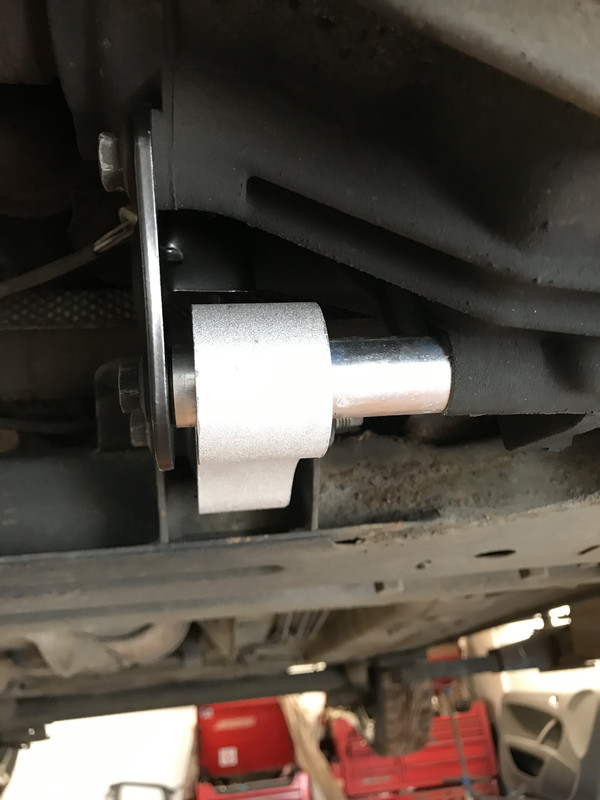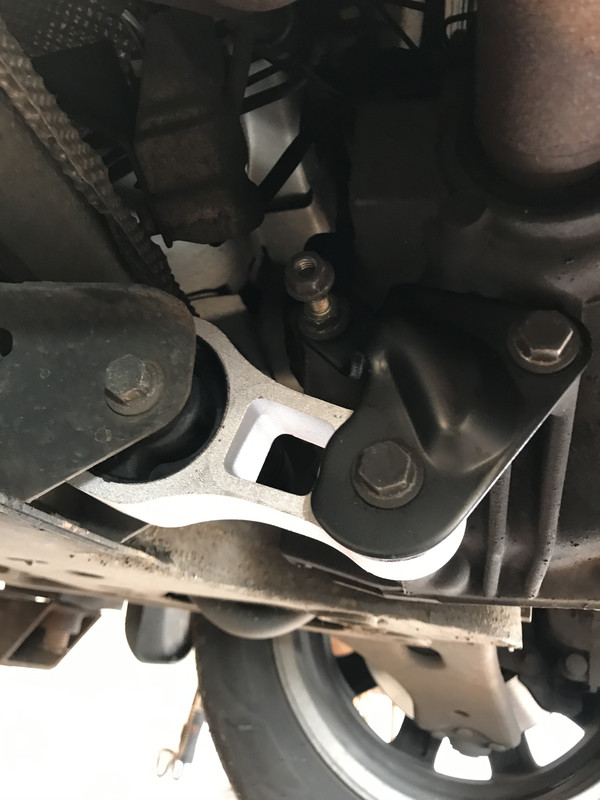 Lambda bracket bolts to the engine mount bracket: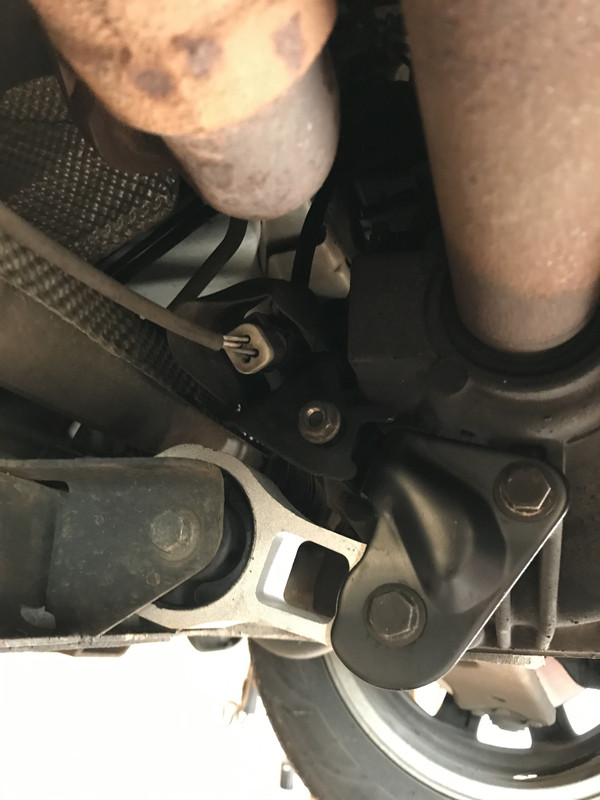 Then Martin put the belts on, theyíre both stretch belts, donít have the tools or inclination to do them myself!