Hi Guys
Today saw none other than a good friend King Eric come down to us after his Ducati dealerships had refused point blank to install aftermarket HID kits
stating that they were difficult to install and required minor
modifications of parts to get them to work. Stating that it could be
done over the course of a week as a winter project for him. We have
recently started doing work on motorbikes including details, exhausts
and performance modifications.
On his 848 Evo Corse SE the standard bulbs were not cutting it at all
during night rides in all weathers particularly in wet conditions. As an
all weather rider this started to become an issue so we sourced him an
OEM fit kit from the USA widely used in their market for the Ducati (and
other bike models). The install leaves a clean and factory finish with
the only requirement being a small hole is drilled at the rear plastic
part of the bulb casing to allow the HID wiring loom to run to the relay
and resistor (to prevent flickering-this is a high end kit) and then
down to the battery. Here are some pictures of the process and the
finished articles!!
Fairing removal:-
The high quality HID kit from the USA using 6000k bright white 55w
bulbs. Note the small ballasts making installation into a bike easy and
allows for bespoke fitment.
Bulbs going in to standard holders with absolute 100% fit and seal. Its
rare with aftermarket kits to get such a good OEM fitment at times.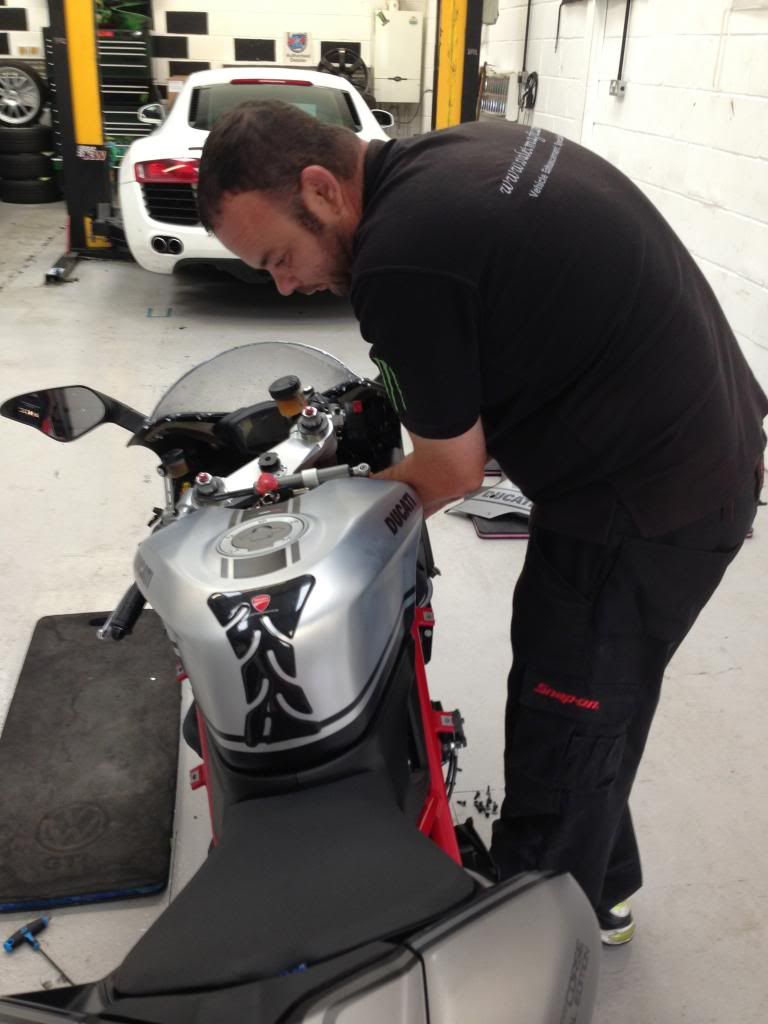 A work in progress shot. Although it appears messy here the wiring
supplied is plentiful to allow installation in almost any suitable
location.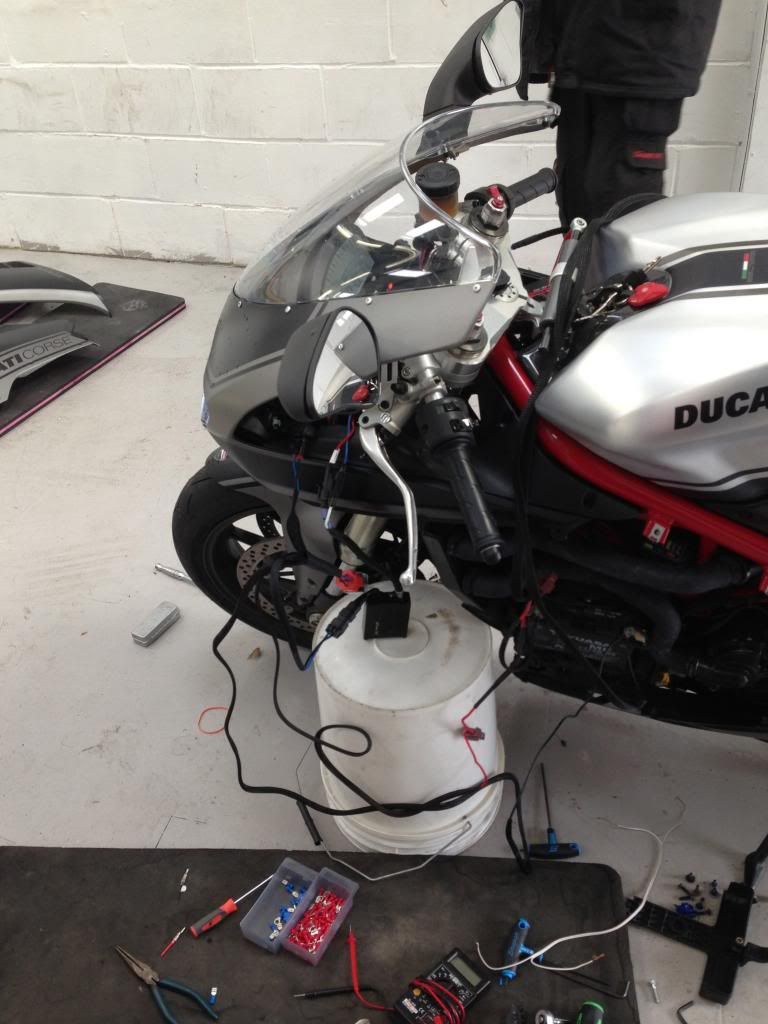 The modified backing plate to the bulb holder to allow the feed for
wiring and the gromett we fit ourselves which along with some sealant
for peace of mind inside provides 100% waterproofing.
The wiring installed
The 848 has an alloy tank so we had to protect it from the tools etc we
were working with. Here you can see the bulb (still in its protective
casing) and the sum total of the wiring required to sit in the existing
housing…once pulled through this allows as much room as the standard
housing provides.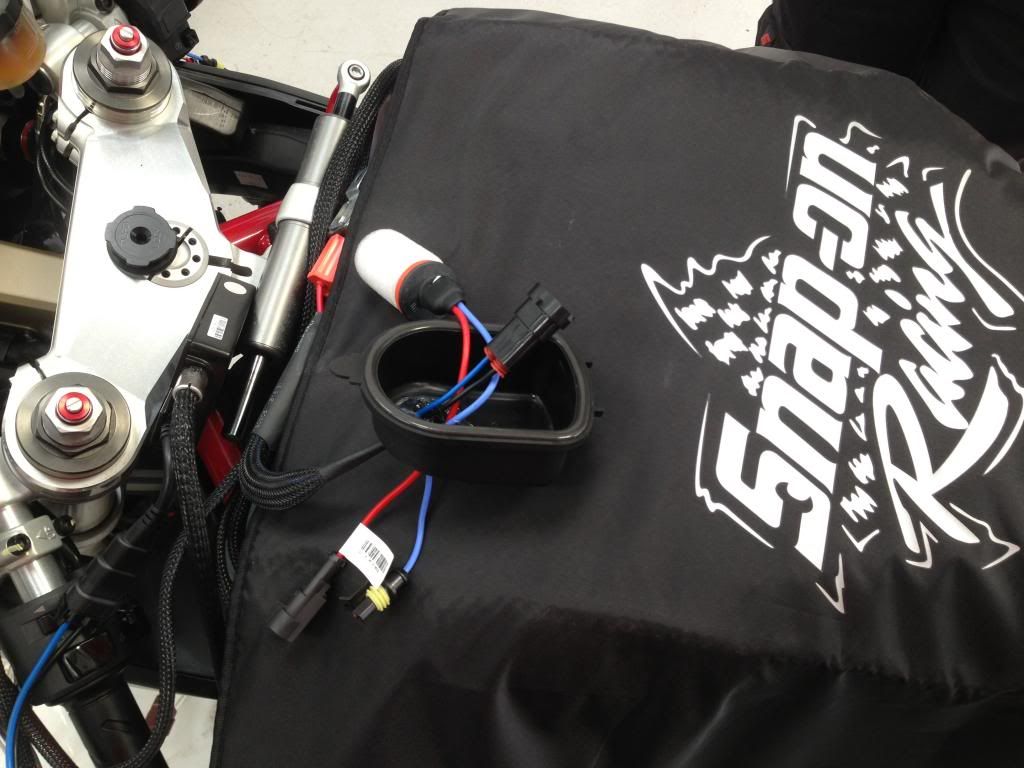 The ballasts are placed on the inside of the fairiings and mounted to
the rear of these inserts to allow free airflow and also a hidden
fitment. Some people have installed ballasts on the top of the lights
next to the actual clocks which in our opinion looks a poor fitment.
With this setup you can also see two simple to remove wiring looms are
popped on and off for future fairing removal.
With the bulbs installed and the fit all complete, the bike was put back
together.
Let there be light. And plenty of it!
All in all an enjoyable job and nice to be around such a stunning bike
The bike is back next week for a protection detail so will post more pics up then
John - Thanks for bringing it to us mate and thanks for making me spit coffee over my workshop floor from the laugh we had
Robbie