Introduction
KV Wax Pro Gloss
Priced at Ł10 per 500ml
Product
Kvwax Pro Gloss
Kvwax Pro Gloss has been specially formulated to give your car long lasting protection using a simple spray on wipe off method.
This truly is a time saving way to protect your vehicle.
Works on all types of paint.
• Deep gloss finish
• Long lasting Nano wax protection
• Works with all our other waxes
• Easy to use
• Adjustable spray trigger
The Method
On A Pretty cold day – used as a final detailer spray –
One to two squirts per panel – and then buff into the paintwork until product gives a Shine
The results
Leaves a Good slick shiny finish
Beading Next Morning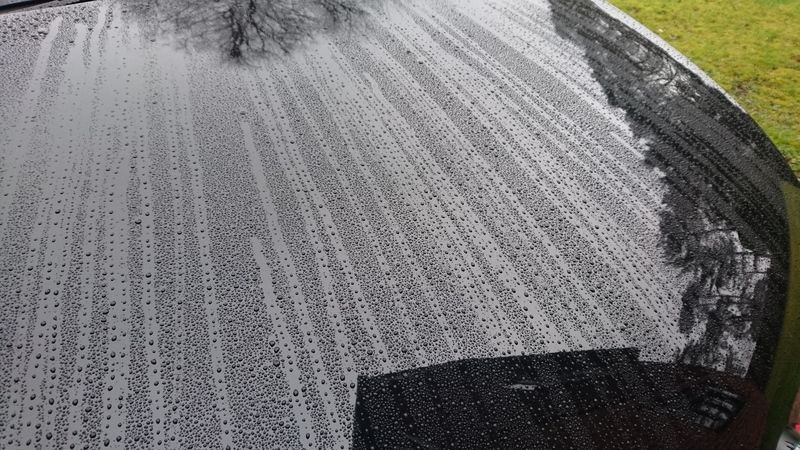 Verdict
The Smell of this is amazing !!! kept me wanting to use more …
I found it a little grabby when first trying to buff in but it leaves a good shiny surface ( the grabbing could have been due to the colder weather)
Thanks to KV Waxes
http://kvwax.com/
Detailingworld™ reviewer has followed the Manufacturers Instructions and accepts no responsibility to any circumstances arising from any member using these products or following this test "