This awesome looking Audi A5 Sportback with Airlift Performance 3P air ride and Rohana wheels measuring a whopping 11x20 all round was in for a multi stage machine polish and Kamikaze Collection Miyabi & ISM coatings. Exterior glass coated with Gtechniq Smart Glass, interior cleaned and vacuumed, engine bay dressed with Aerospace 303.
This slammed Audi had such presence and now has the extreme wet look finish and mile deep paintwork with excellent durability to match!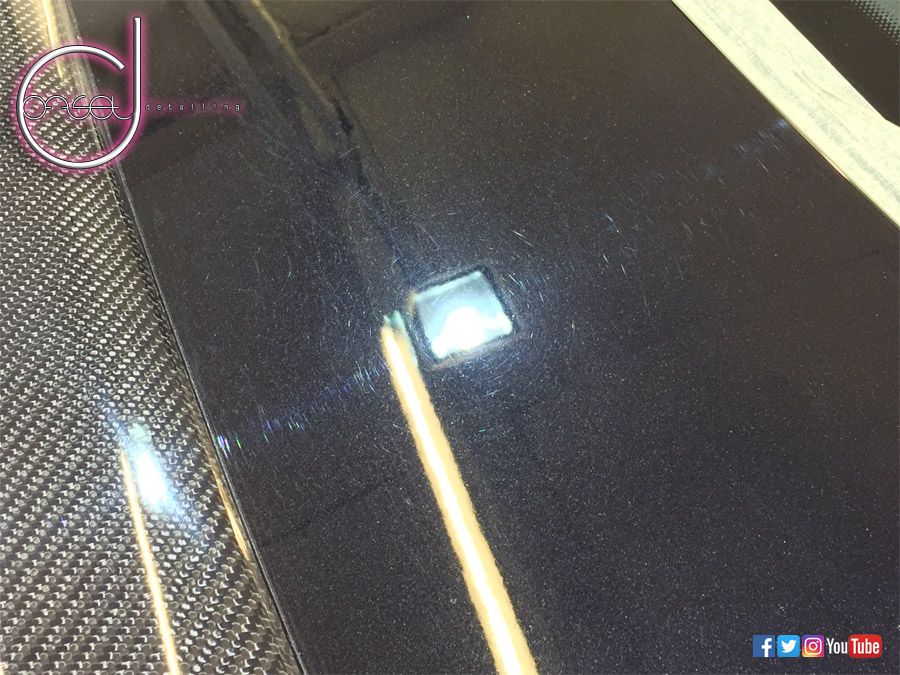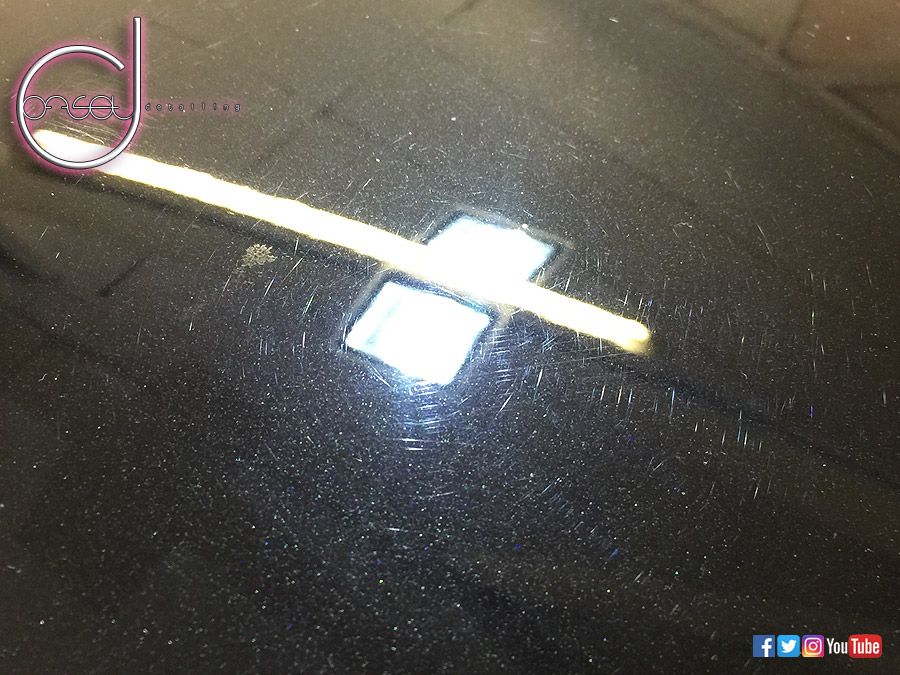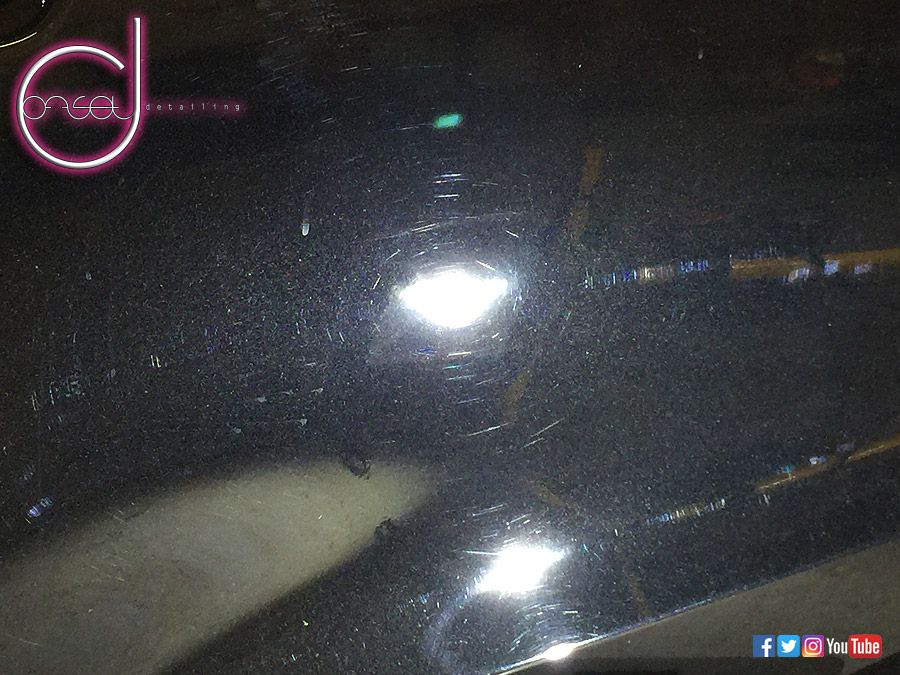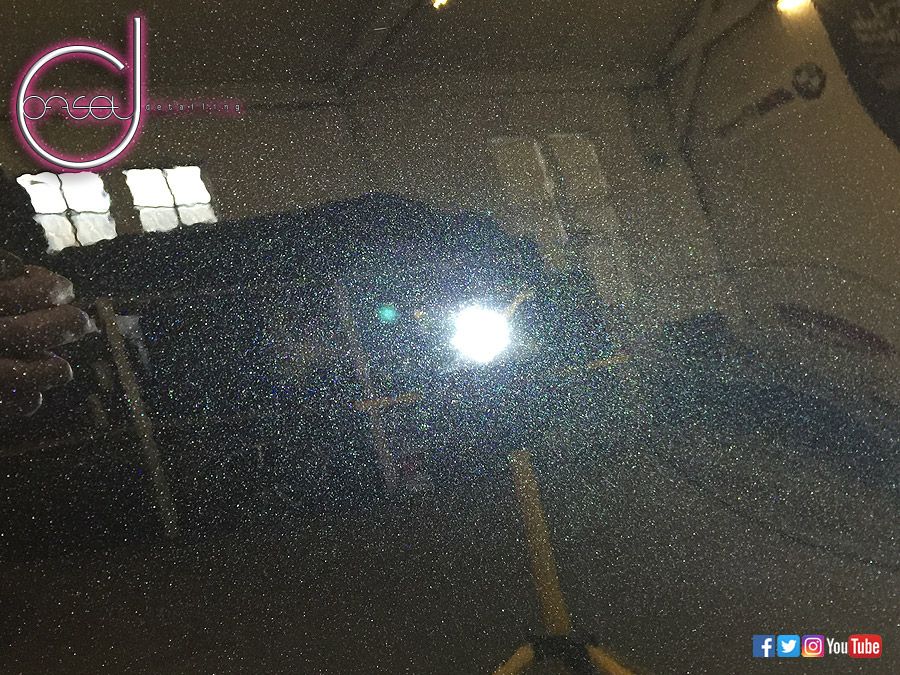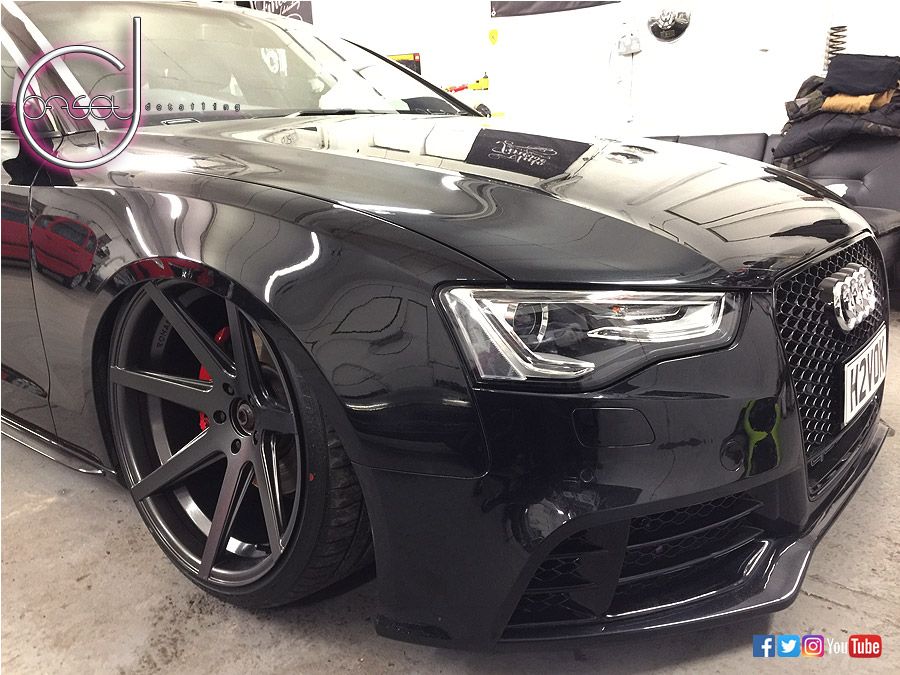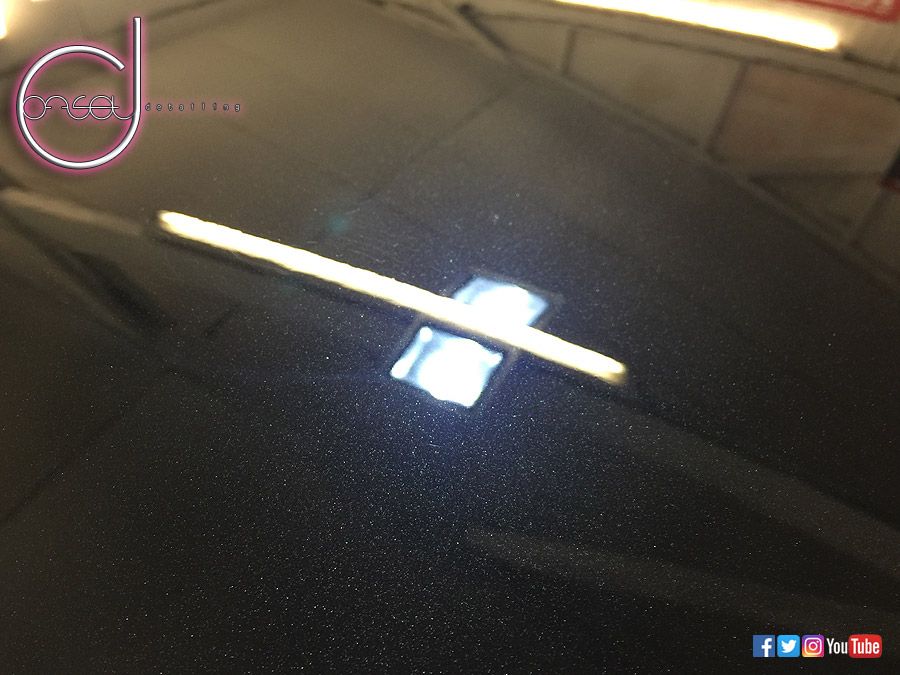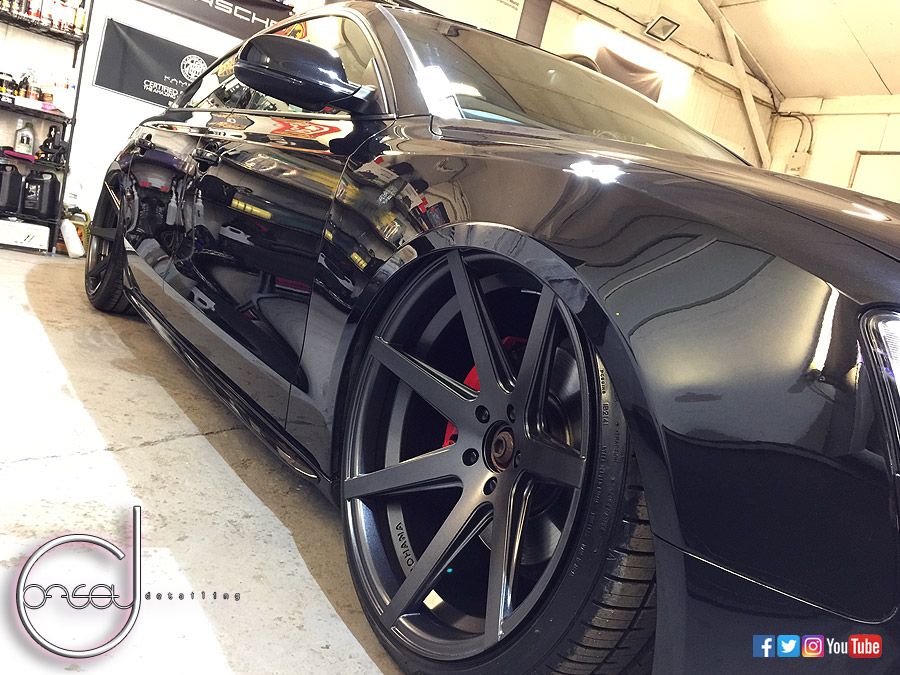 Money Shot.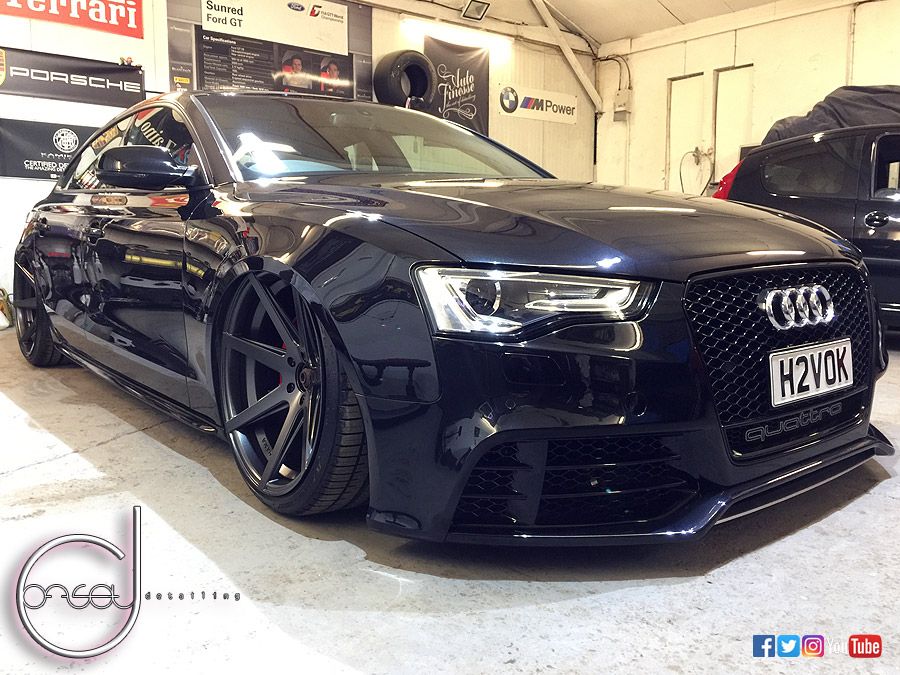 What arch gap? *Insert looks like the suspension has collapsed comment here*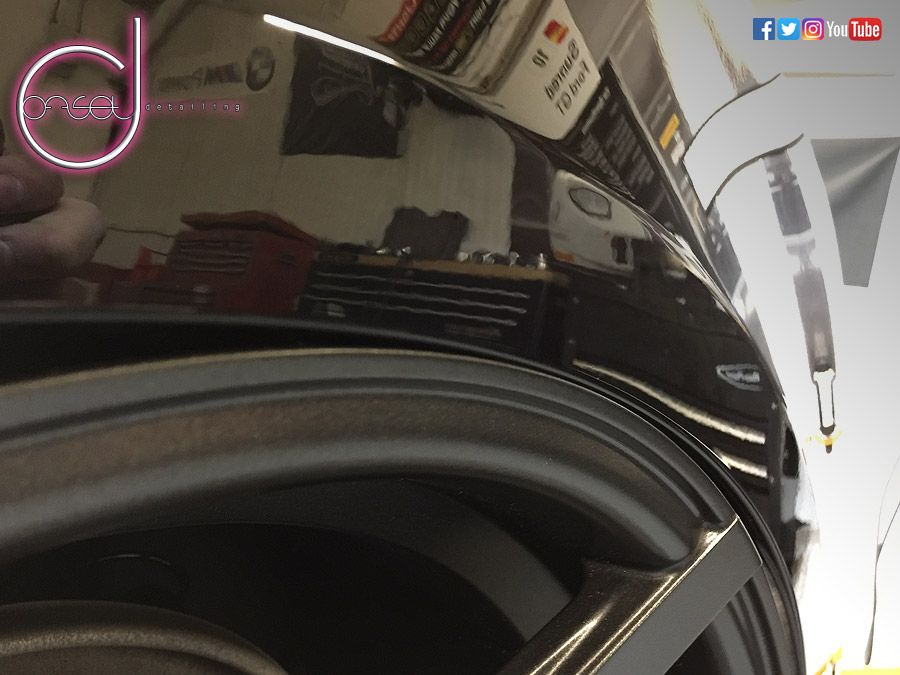 Without LED lights.