Discussion Starter
·
#1
·
Hello Folks,
Following the sale of my 1969 Mk2 Mini, I was able to re-visit an itch I'd had a number of years earlier, the majestic W124 series Mercedes Benz.
The last model W124 I owned was back in 2006 and it was a facelift 1994 model E200 4dr Auto, in Blue Black with light grey leather. As I found out at the time the 1994 period for Mercedes-Benz was in the early stages (many say) of the declining quality of their vehicles and finishes and indeed I had to deal with a number of corrosion issues on the 1994 car that were simply not evident on earlier models.
So, the decision was made to hunt down a pre-facelift model no newer than 1990-1991, and I wanted a six cylinder petrol model, as they offer a nicer soundtrack over the four pots.
I found a 1991 model for sale with only two previous owners in it's 32 years, Sister and Brother it turns out, a glowing history file, sensible mileage and full leather, along with the 2.6 straight six engine.
Resplendent in solid Arctic White paint, with full (Miami Vice Era) blue leather, it was an expensive car in it's day, indeed it wasn't cheap by modern standards, but what is these days...?
Some pics from the dealers advert.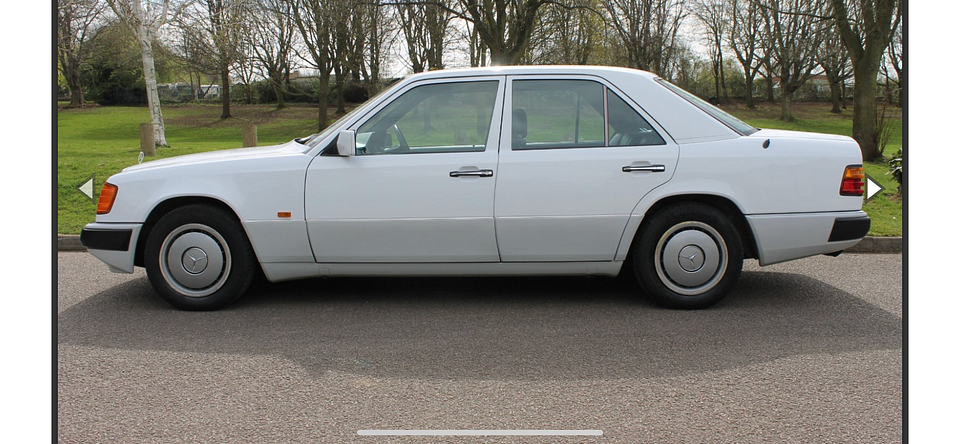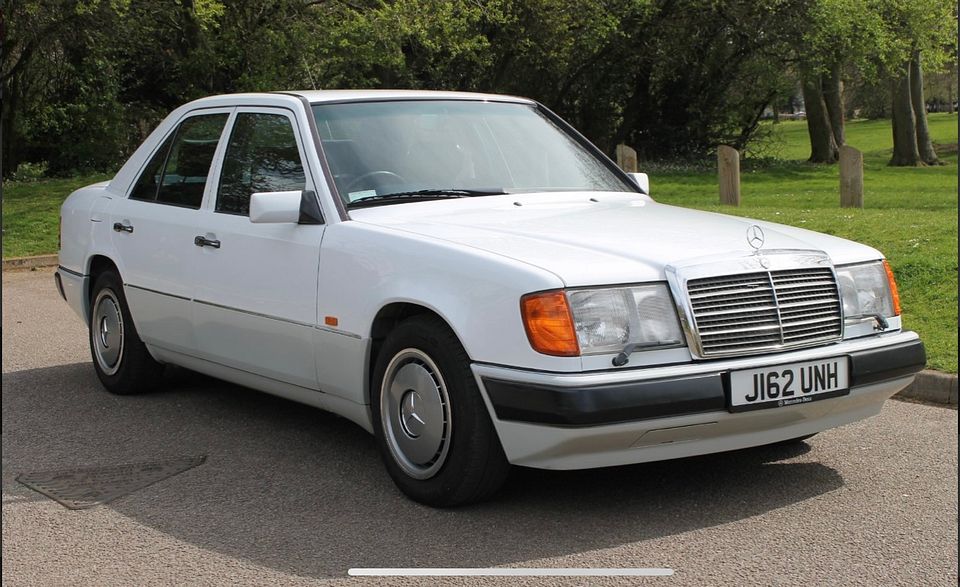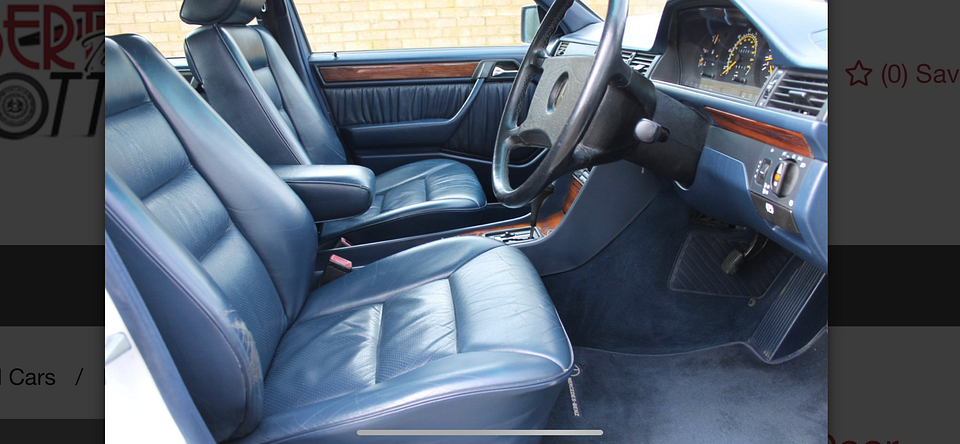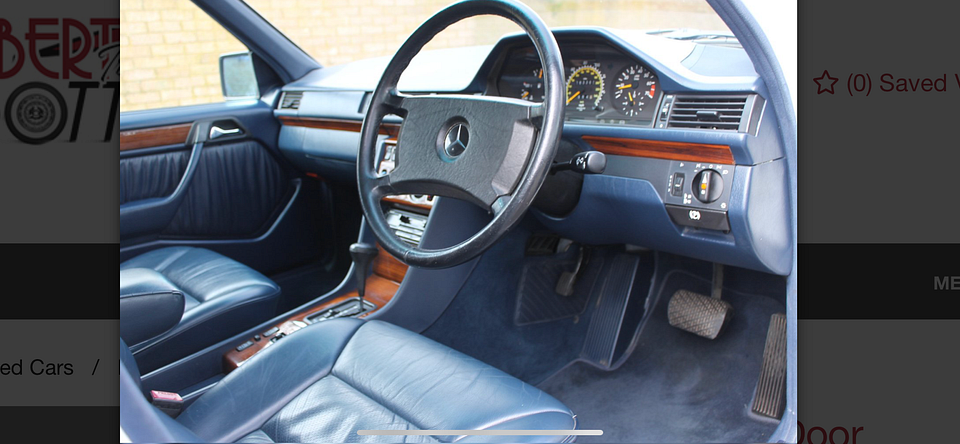 It's home now, tucked up in the garage awaiting a summer of gentle miles and sympathetic improvements.
It drives faultlessly, is smooth and subtle and will be a lovely companion for days out, shows ect.
Plans are -
Full decontamination and machine polish
Seats removal and deep clean inside
Refresh the leather - clean, feed and dye in certain areas
Full underbody clean, arches, floorpan and engine bay
Powdercoat cam cover and air box
New coolant header tank
New Servo pipe
Refresh coolant hoses
Fit my private plate on
Get some original spec dealer plates made with Arlington Motor Group Northampton Mercedes Benz on
I've already sourced a set of 15" 15 Hole alloys for the car, here they are as collected the other evening..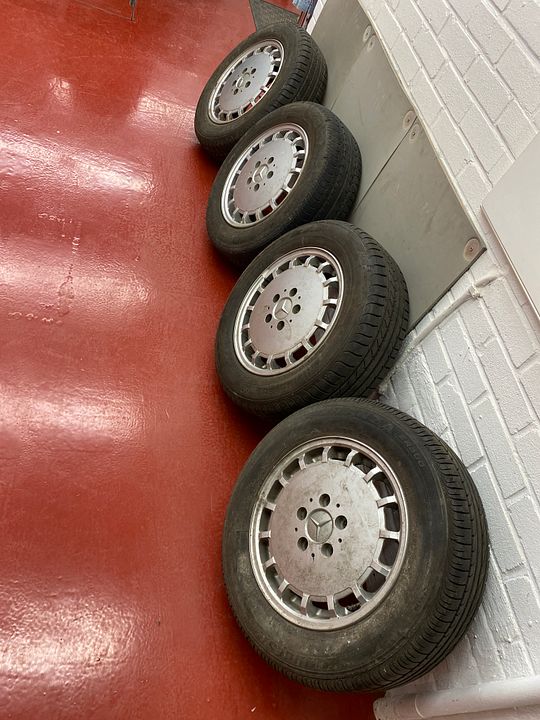 These have had the tyres removed and binned, and are being refurbished as we speak. A new set of Continental 195/65/VR15 tyres are on the way also.
I have found a set of used MB mudflaps as well so they will go on soon.
More updates as i get into the car properly.
Cheers
Matt