Aquartz / Aquartz+ / Iron Cut.
First of all a big thank you to Avi for supplying me with the products and being very helpful and honest with regards to what to expect and the best ways to apply these types of products.
From the off it was clear that they are a new influx of nano tech LSPs appearing on the market place. I have uses various types for different manufacturers. Some good and lived up to their claims and some not so great. Aquartz is slightly different as it is water based and requires immediate buffing on a cool panel. Please do not leave to long on the panel without intervention and starting to buff off, as the user might run into some difficulties. Keep the working area small 2' X 2' is more than adequate.
Manufacturers Blurb. Aquartz
Is a special nano technology product with a long term effect on painted surfaces, glass and wheels..
This is not a sealer that forms a barrier but rather a modification of the surface chemistry on a molecular level to provide a permanent easy to clean and protective surface.
The super hydrophilic (<20 deg) works by repelling water and preventing adherence of any contaminants.
In a microscopic level the painted surface is not completely smooth, so water and dirt on the surface can build up easily. Aquartz allows the dirt with water simply to wash off and provide a clean surface, .leaving less water marks on surface.
Dirty water cannot settle into the painted surface, the coating is very long lasting, UV stable.
It cannot removed by water, Alkaline or other detergents or high pressure equipment.
Aquartz will guarantee that the surface keeps its original clarity and transparency.
.
Our special unique coat has another major benefit "Anti Calcium Effect
".
with most other sealants or nano coatings, dried water spots penetrate the coat , then it is very hard to wipe them off, with our coat it will not bond to the coat and will be very easy to remove the water spot.
Aquartz can be applied to plastics, leather and rubber surface.
Spray and buff
Where the users sprays 4 short missed from the bottle evenly over the chosen area and starts to wipe immediately. Spread evenly over the surface and then with firm pressure and fast hand movements wiping over the area, for a few passes. Then continuing to wipe but decreasing the pressure as you go. Continue to do so for sometime as the longer you wipe the better the bond will be on the panel.
This product dries and cures, with heat and friction. I have also been told that static electricity also plays its hand in this also. Continue wiping for a few minutes, until you are happy the product has cured. This is when you can speed up the application process, by using a hot air gun if desired. I will aid the user to full cure the lower layer prior to the second application on Aquartz, as recommended by the manufacturer. The user can also leave the car in sunshine or a warm place to aid curing. Once the first layer has cured. Now you can move straight to Aquartz+ at this time. But I was recommended to apply a second coat, prior to moving on. Leave 1 hour before applying a second layer of Aquartz if warmth or heat gun is not used.
Manufacturers Blurb. Aquartz+
Aquatrz+ is based on the same characteristics as Aquartz. The main factor and its properties is its ability to create a Hydrophilic layer on the cars surface (Less than 20 Degrees).
The Hydrophilic nature of this product will leave less water on the cars surface. Aquartz+ will also enhance the gloss on the cars surface and accelerate the curing process of Aquartz by 50%. Hence total cure time will be 12Hrs.
Aquartz+ also claims to hide 50% of swirl marks on the cars surface.
So in short. More gloss, more hardness, more chemical protection, and reducing the total curing time.
Iron Cut
Manufacturers Blurb.
Highly effective, acid-free and pH balanced (6~7pH) car paint, wheels & glass cleaner (safe for all wheels including aluminum and alloys). This formulation is also effective and safe for use on all car surfaces and will not deteriorate clear coats. This preventative measure puts a stop to corrosion , Iron Cut contains unique chemical ingredients that effectively dissolves the sintered iron by forming a water soluble iron complex. No other method cleans paint and wheels as deeply as Iron Cut. The Iron Cut Paint and wheels Decontamination System was developed as a method of removing paint contamination beyond what can be removed by washing or claying !!. If you are familiar with detail clay, you know it is capable of removing above surface contaminants that have bonded to the paint. The Iron Cut is designed to remove what lies below the paint surface.
Airborne chemical compounds and ferrous particles - particles containing iron - actually penetrate the paint and create corrosive compounds that eat deep into the paint's sub-layers or paint's pin-holes. This is a gradual process that often is not evident until it's too late. Claying or polishing only removes the particle, not its effects, which are continuing to spread beneath the surface.
During the use of your vehicle, brake dust and road grime become sintered to the surface of the car paint , rims and wheels due to the high temperature conditions they are normally exposed. Brake dust contains high levels of iron and once sintered to the rim, becomes extremely difficult to dissolve or remove without the use of harsh chemicals. Iron Cut opens up the paint's pores to release ferrous particles and to neutralize caustic compounds that have developed in the paint's subsurface. Ongoing damage is immediately stopped and future damage is prevented by removing the ferrous particles.
Iron Cut
sprays on as a thick, transparent, as the cleansing liquid begins to work into the dirt and grime, the formula begins to turn purple/ red. The purple/red coloration is the Iron Cut Cleaner forming a bond to the sintered iron on the car paint and wheel and changing its state to a water soluble complex for easy removal. Stubborn, baked on grime may take a small amount of agitation. Rinse car paint and wheels thoroughly with a power washer and wipe dry.
The Iron Cut is used by body shops for pre-cleaning prior to detailing and by dealerships for new and used car prep. It is proven to deliver a clean, glassy smooth vehicle that is protected from the harmful effects of paint
How to Use
1. Wash the car or wheels surfaces, make sure surface is in cool temp.
2. Shake well, spray on the surface, rub it in with damp sponge thoroughly, wait 5 min. while contaminants change its colour to purple /red, wipe off with damp soft sponge. Don't let the Iron Cut dry completely on surface!
3. Rinse well or power wash the whole surface. Car is ready to clay now.
Average consumption per complete car: 100 ~ 150ml.
Shelf life: 1 year if kept closed in cool, dry place.
Iron cut is the most essential step before any polishing work done on the car which no other cleaner can do.
Iron Cut is very important to use before Aquartz application.
Precautions
1. To be safe, check the spray on such area which does not cause noticeable stains before the whole application.
2. Unpainted plastic parts and rubber can be sprayed. If attached, before drying Please rinse well.
Avoid using on Chrome trims,! Please mask them before Iron Cut.
3. Avoid spraying under direct sunlight or hot surface.
4. Please work in adequate ventilated space (we strongly suggest using surgeons mask while working).
5. Wash hands after handling with water.
6. If swallowed, do not induce vomiting, immediately rinse your mouth, please get medical attention.
7. Eye and skin contact, please wash with water.
8. Avoid reach of children's.
contamination. No other is as fast and effective at removing multi-layer paint and wheels contamination.
The product and labelling.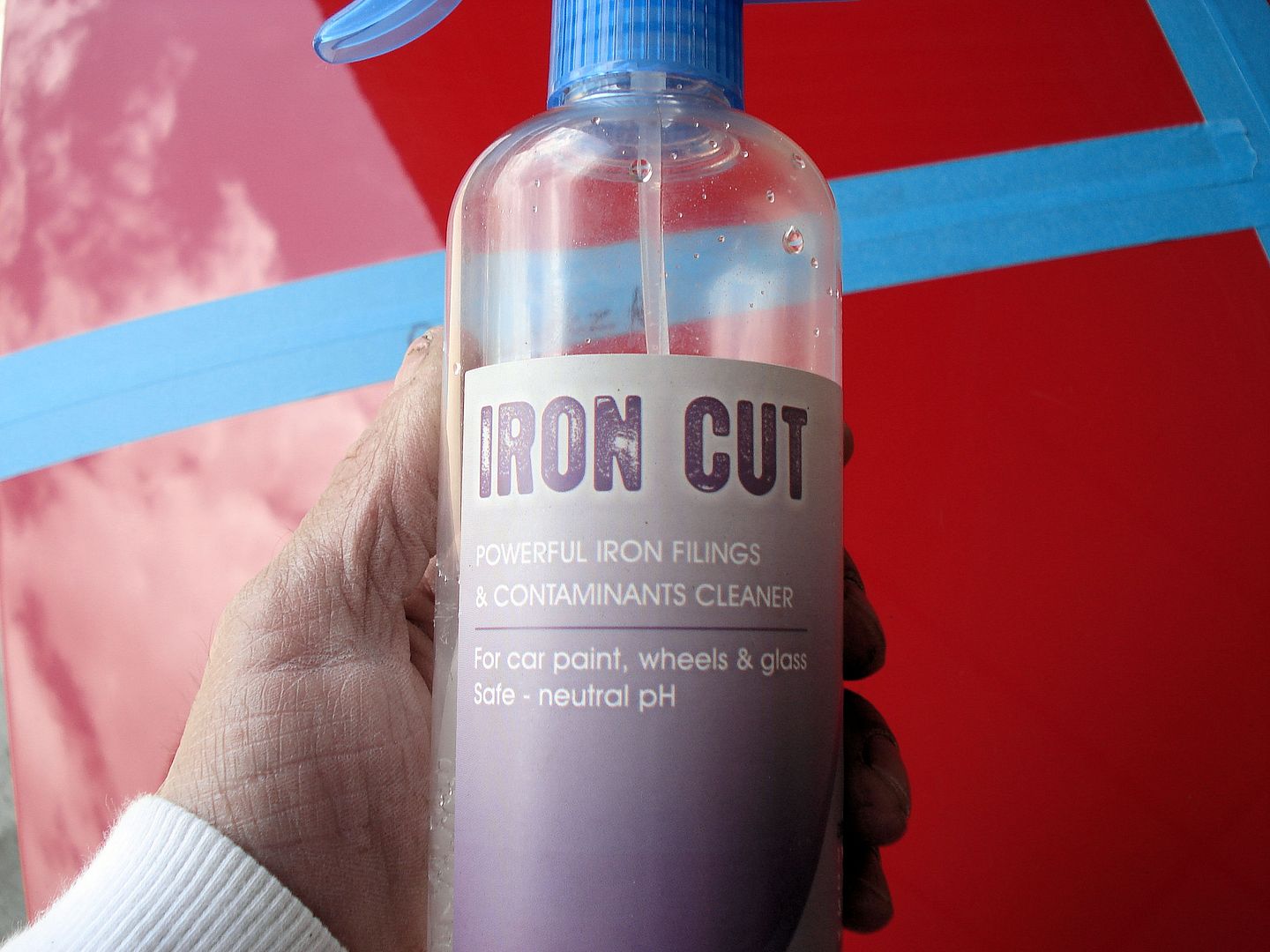 Sprayed onto panel and almost straight off there was signs of Iron cut coming into contact with Ferrous metal. Note the change in colour in some of the beads.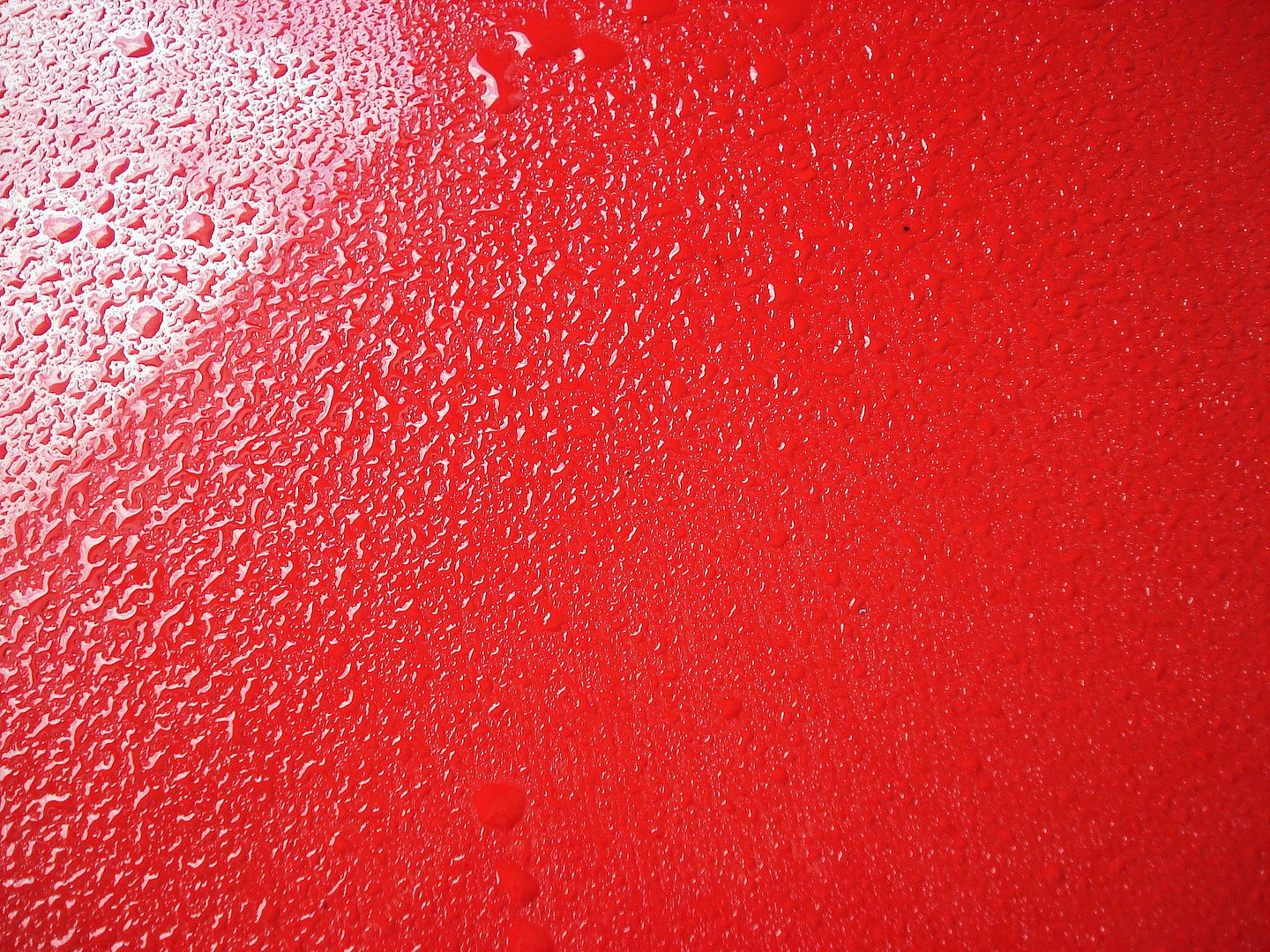 Wiped over and made uniform on the panel and left for 5 minutes.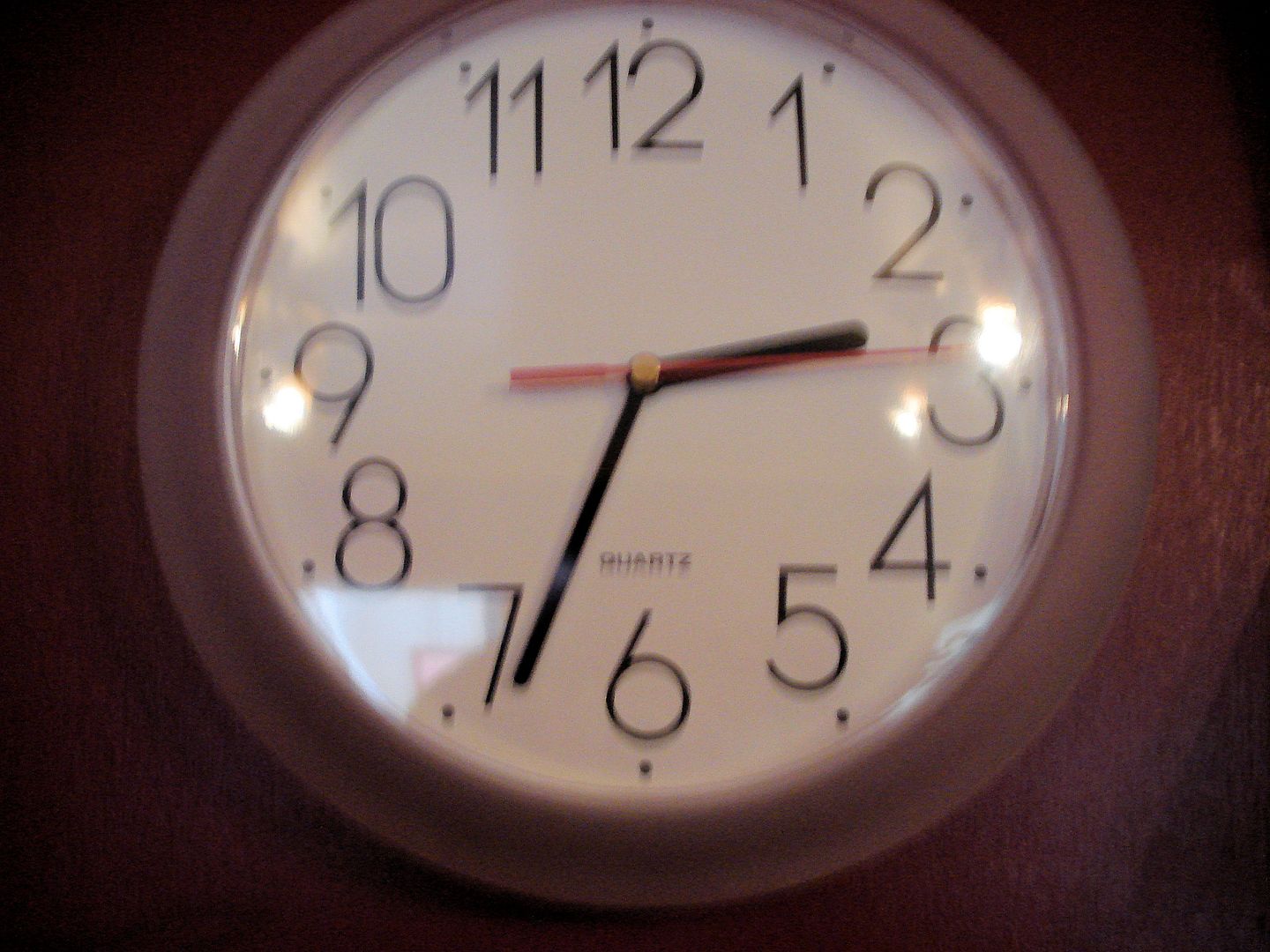 Video of Iron Cut doing its thing. As you can see even the run off of the product has changed colour. Due to the contamination being dislodged and washed away with the flow of the Iron Cut.
After this time rinsed off with an open water source and dried. This left the panel to be clayed and no possible chance of picking up any metal particles and rubbing them across the surface.
I tested the Iron Cut in its natural state and also when in contact with the metal filings. Both tests came back. PH of 7 and so neutral in all aspects.
I later tried this out on a section of a wheel as it can also be used as a decontamination kit on these also.
Sprayed on.
Gave the Iron Cut a work over with a detailing brush.
Then left for a further 5 Minutes. But made sure it did not dry on the surface. Rinsed of with shampoo and water in spray bottle. I did not use a PW as I wished to show how easy the product cleans and is removed.
Finished wheel and cleaned off although only a test section.
Main test Panel
.
For the purpose of this test I chose a scrap panel, with one side polished and corrected. I sub divided this into 2. The other side of the bonnet was not machined or corrected. But also sub divided into 2. The reason was to gauge the percentage of filling this product claims.
Aquartz and Aquartz+ are designed as a nano sealant with high UV filter to protect your paint, glass and wheels, so an AIO sealant. Due to it hydrophilic nature it is not a beading product and water finds it hard to sit on the surface. It is more prone to run off and sheet. So aiding the drying of the vehicle. The reasoning behind the hydrophilic nature of this product is really simple. Less water beading. So in short less water to dry off the car and also less water spotting when the beads dry out. This really comes into play when you have a film of dust on your car and the bead dry out after a shower. Less baked on grim equals less possible marring of the paint. It also has a high level of resilience to chemicals and detergents. Unlike most of the nano sealants on the market at present. Where care and attention have to be watch as to what to apply and use. I plan to put these product though there paces and use almost straight dilutions and see what effect it has on this product, in real life. It also boasts in having a high resilience to swirls and although. No one can claim to have a full proof product it this case, It certainly shows from initial testing to have a good ability in resisting marring and light swirls. But I will continue to update this thread as test continue. The durably claims again it is too early to verify this but again from what I have been told and lead to believe 1 ½ to 2 years can also be expected from this product. The key in durability is the substrate and the hardness of your existing paint on the car. Softer paint will have a weaker life span than harder.
Products.
Uncorrected side.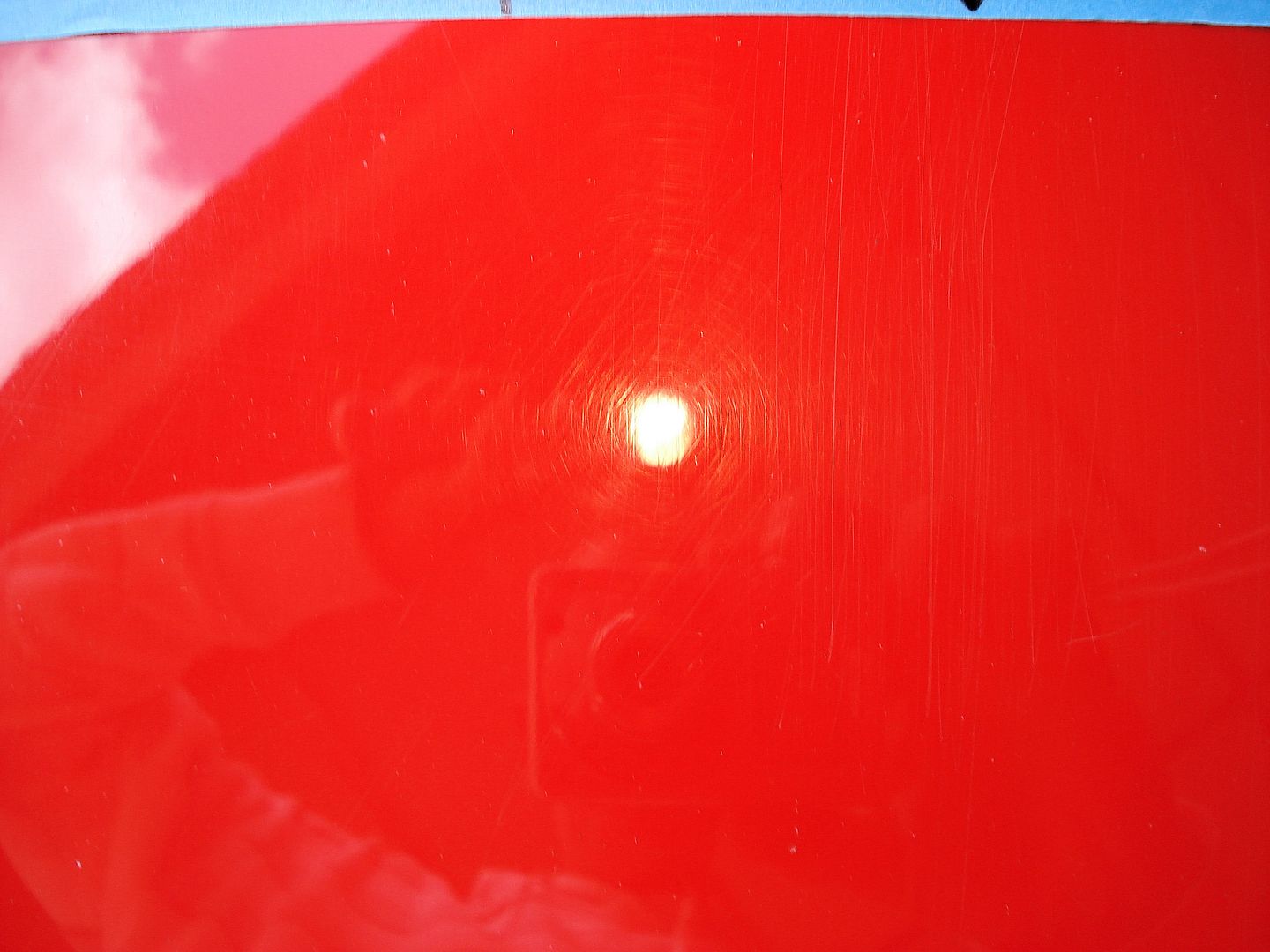 Corrected side.
Applying Iron cut to test areas. Just a gentle spray over.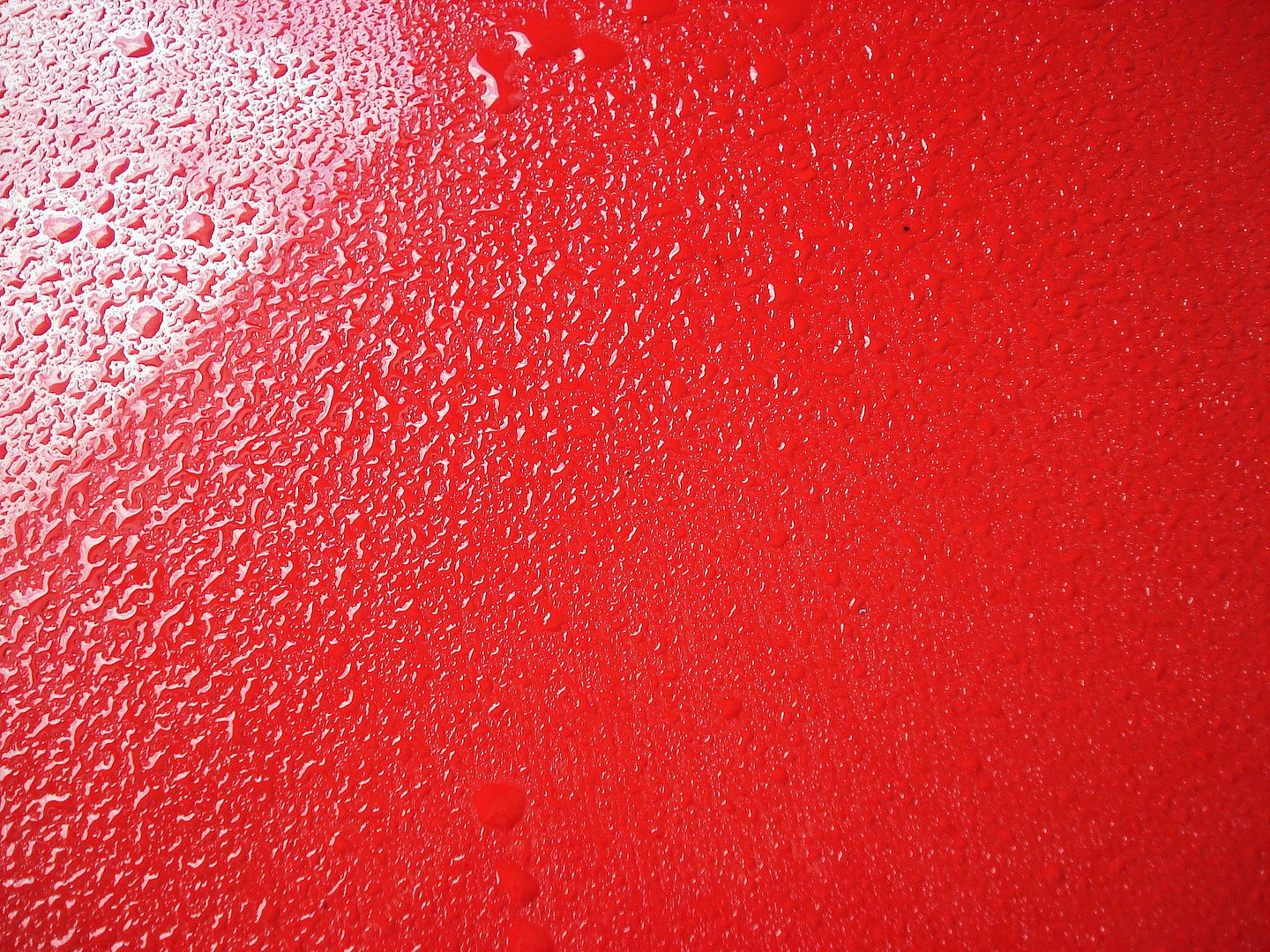 Left to do its stuff, but started to run off prior to wiping over.
After I rinse the test panel fully and made sure the Iron Cut had been removed. I gentle clayed over the test panel. This ensured the area was fully cleanse and decontaminated.
I then wiped over with an IPA wipe down to ensure there was no grease or residue left from claying.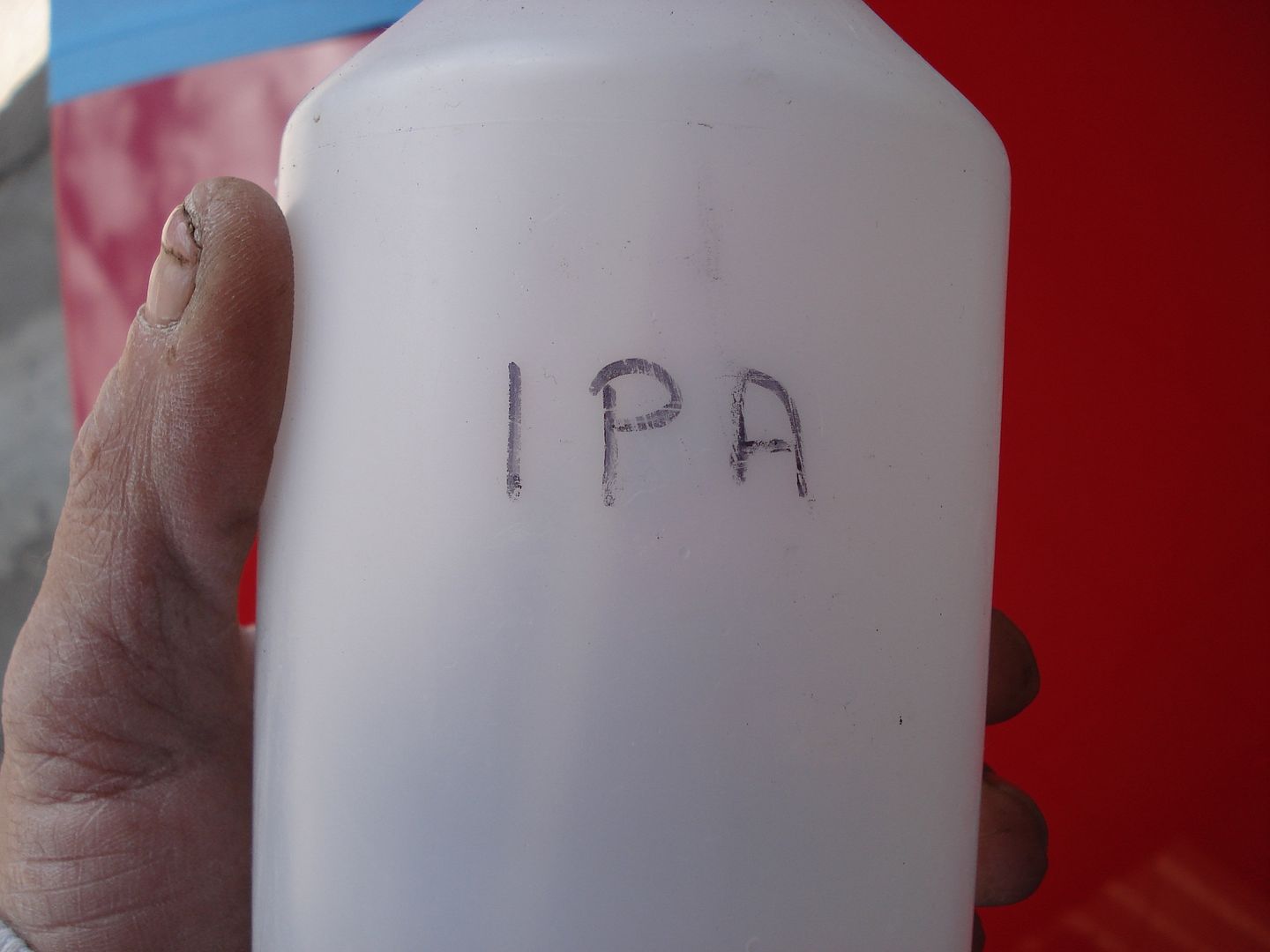 For this purpose and demo of the product I choose the rotary with a blue 3M finishing pad. But various application methods can be employed.
I sprayed 5 short burst from the bottle to cover my 2 X 2 foot area and started to work. This product must be work almost straight away. By whatever method is chosen to apply it. Do not leave on panel and also do not work on warm panels also.
The product was not as lubed as you would expect a correction polish to be and there was a noticeable drag to the pad. I later spoke to Avi after this application and was told that a finishing wool pad would not create this problem as it would have more glide and the user would not experience as much drag. I started at 600RPM, with light pressure to ensure even coverage. Before moving on to 1000RPM, with medium pressure over the head. The curing process of these type of sealants is heat as well as static electricity. I continued to machine the area until there was no product left on the panel and it had dried in. A quick wipe over with a MF and the area felt very slick and the MF glided freely.
I waited a further Hour as I was unclear and decided to follow the instruction. Where I says to leave an hour between coats if heat or machine application is not used. But better safe than sorry I applying a further coat of Aquartz to both corrected and uncorrected areas, as before and wipe clean.
Corrected side after 2 coats of Aquartz
I then moved on to Aquartz+ this product is designed as an accelerator and harder. It also is stated it aid hide defects in the paint work and reduces them by 50%. I also claims to increase the gloss and shine. Which shall be scientifically tested at a later date. But I must state I personally did not an increase in both gloss and shine from the treated areas. Now where this was a placebo effect will be tested.
Aquartz+
Applied the Aquartz+ in the same method as Aquartz.
Finishing pad. Start to work at 600RPM, Increasing the pressure and speed to 1000Rpm till product disappeared on the finish and buffed off residue.
Uncorrected side after application.
There was also a noticeable colour change in the finish and a detectable increase in gloss.
Under light source to gauge if there was any difference in the defects.
As you can see there was a good reduction in the treated area. Not perfect by any means. But still a good improvement.
Before.
After application.
As this point I will draw my review to a close as I wish to let the product fully cure and set up. Although the product is cure after 12hrs and the user can do as they wish. I decided at this point as time was moving on and to fully let the product set up. I would leave it a further 7 days after application. I will update the sheeting ability of the product and scratch test, what effect chemical cleaners have on it or any other findings that transpired though time. Could be a long one but time will tell.
Hope this helps and until the next update
Thanks.
Gordon.
Test Updated
http://www.detailingworld.co.uk/forum/showpost.php?p=2171532&postcount=13