Discussion Starter
·
#1
·
So... what can I say about Auto Finesse Satin v2
I couldn't find any blurb from Auto finesse about Satin v2. I've never tried v1 so can't compare the two.
From reading on the forums etc., I get the impression people really like the appearance and application but weren't too keen on the durability.
First Impressions:
Great smell :thumb: ... Bubble-gum! Quite a strong chemical scent but smells sweet.
A fairly watery liquid, with a slightly frothy mixture. Purple in colour...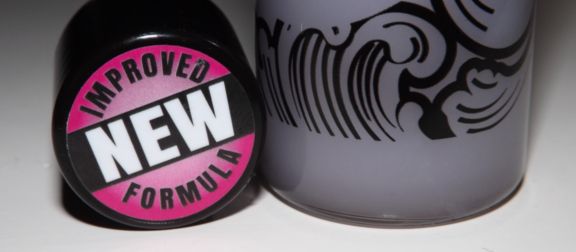 One grubby wheel and tyre.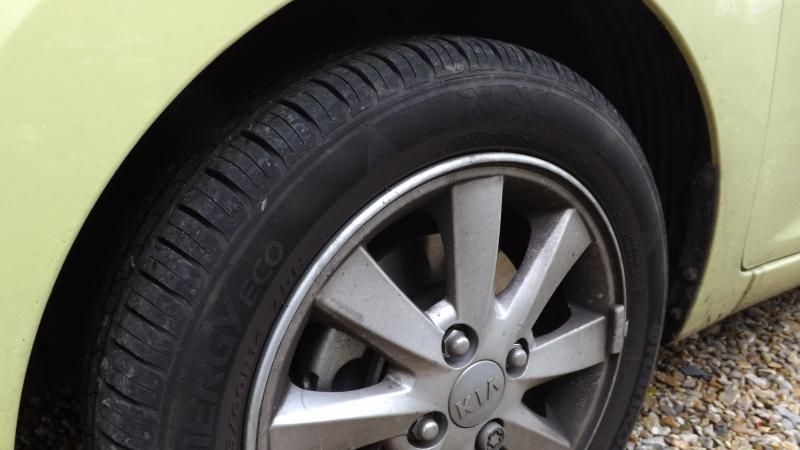 Tyre scrubbed with several all-purpose cleaners and various brushes. Then dried with a mf cloth and warm air.
Only a small amount of product was required to get 3/4s around the tyre.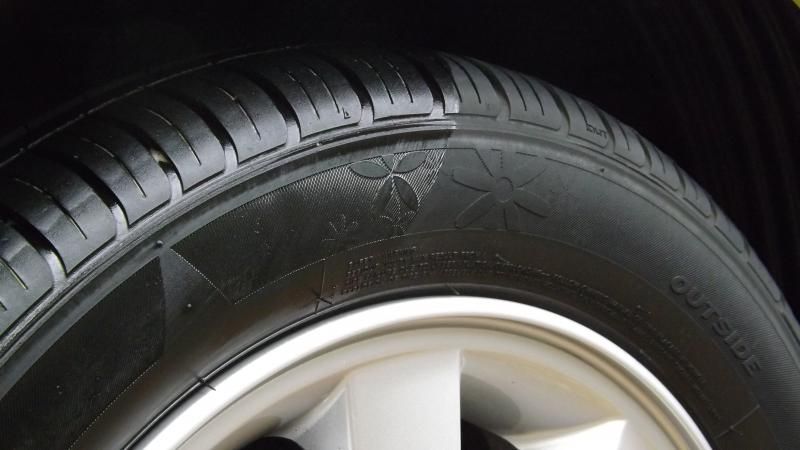 After initial application.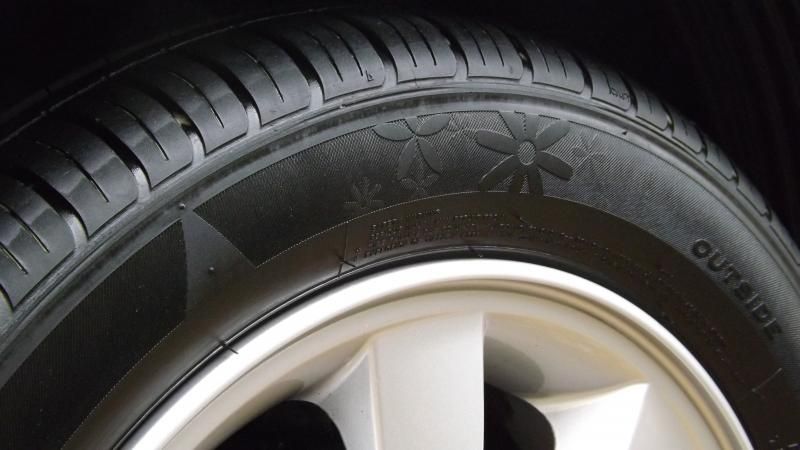 Buffed and air dried again to achieve the finished results...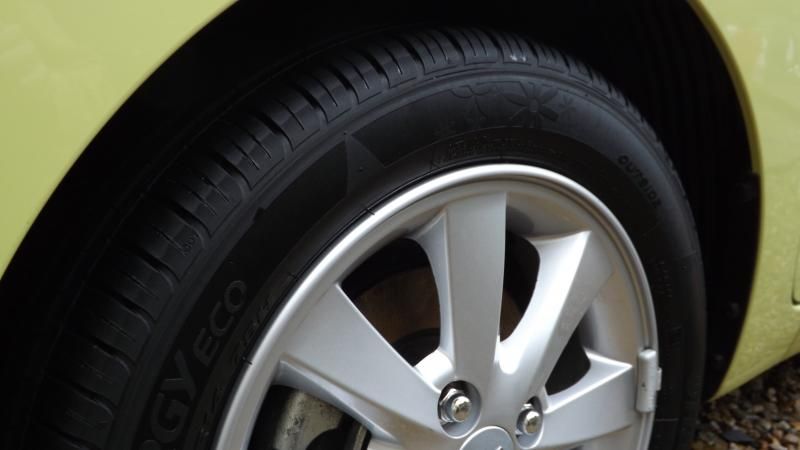 Initial thoughts:...
Good :thumb: Easy application, Spreads well around the tyre wall. I only needed a small amount of product - About a 20p size blob. It didn't soak into the applicator too quickly. Very little effort required to work it into the designs etc.
Smelt Fruity throughout. Overall it gave a great, satin, non-greasy finish.
This is the morning after the night before… plenty of rain overnight. It still looks good but not as good as the day before!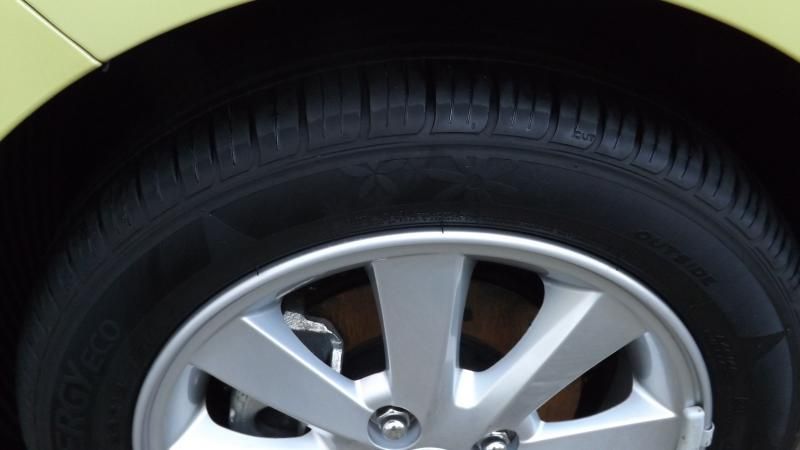 5 days later it looks like this…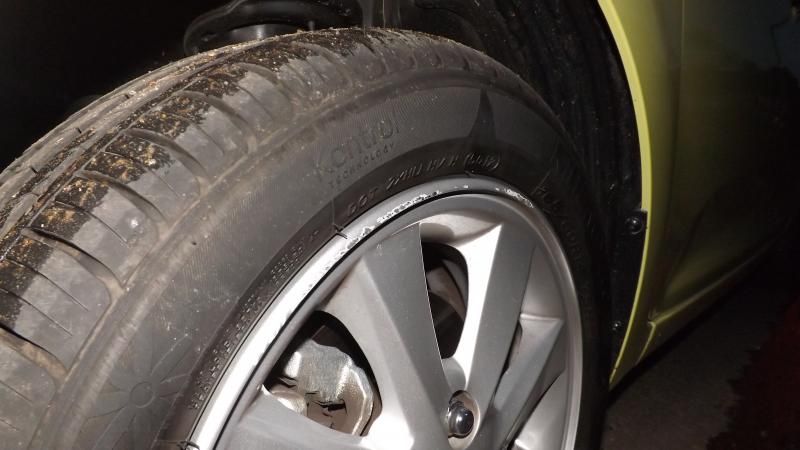 Disappointing to be honest. The car had only done around 50miles over 5 days and it appears to have dropped off!
Here's another tyre, much older than the above… not prepared to the same lengths as the first.
Cleaned...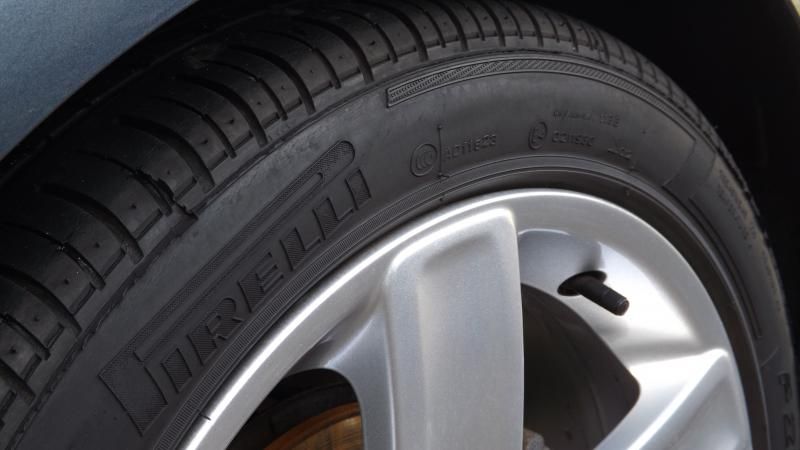 50:50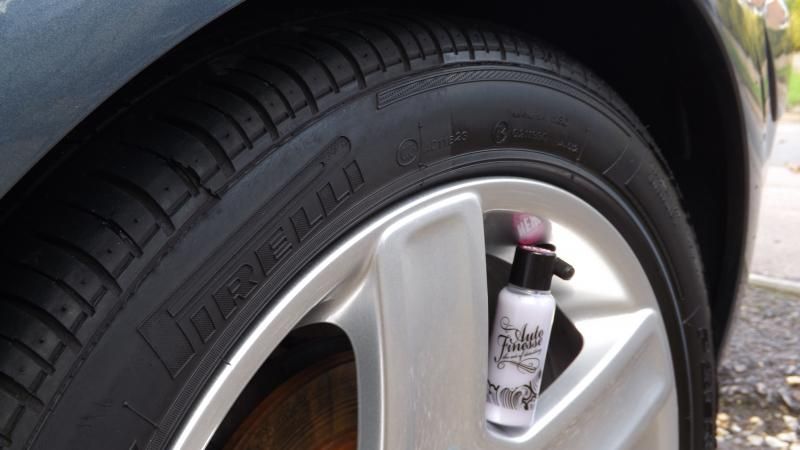 Finished...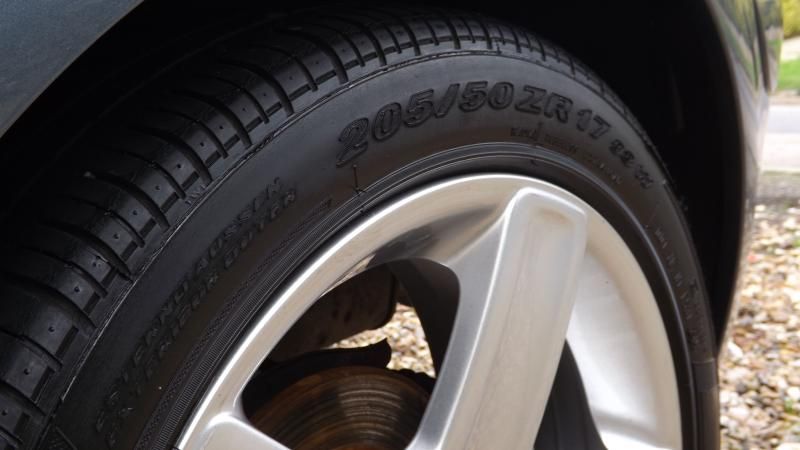 Didn't take a picture before turning the wheel…but this is buffed down. Gives a great appearance when freshly applied.
This is two weeks on… slight sheen but pretty much gone…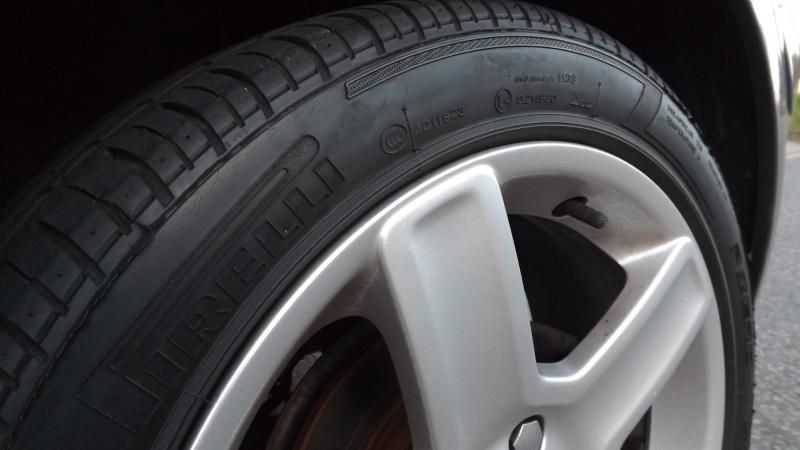 The verdict...
Overall it's a very easy product to use. I like the idea of a non-greasy dressing with a pleasant scent - not too many tyre dressings who can claim that. It doesn't seem to be very versatile and doesn't boast durability. Tyres and plastics look great when buffed down but didn't look good once wet. After a short downpour there was very little sign of beading/protection. It did survive the rain and didn't run causing streaks, however it does seem to take a long while to dry afterwards.
On well prepared tyres it works and looks good, but only for a short time. On less prepared tyres it didn't last very long at all. Personally I think it's for shows and kept vehicles. I wouldn't hesitate to apply it to a garage queen but in everyday conditions the initial appearance still tends to drop off quite quickly.
Any comments/feedback welcome
Thanks for reading :thumb: