Discussion Starter
·
#1
·
First off a big thanks to all
@Auto Finesse
for sending out samples for everyone to try-out/test.
Especially for the likes of myself, who rarely posts any threads on the forum and at most contribute my usual looks great :thumb:
What do Auto Finesse say about Spirit
Spirit is the flagship car wax in the Auto Finesse range, and was originally developed for use for only ourselves.
The spec was simple; get as many active ingredients as possible whilst making sure the product was still easy to use.
This means every ingredient in this carnauba wax is there for a reason. The slight hint of apple adds to the superiority of this car wax -
First Impressions:
White/Natural in colour, slightly oily and smooth not grainy in texture.
The scent is definitely apples. Quite crumbly at the same time melts into the fingers.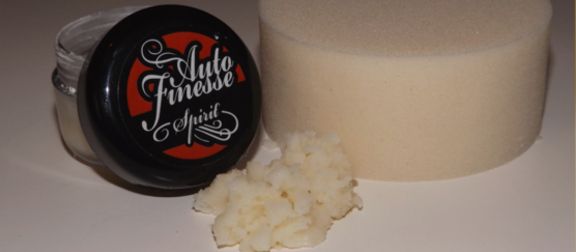 After some research and reading other reviews, I noted difficulties getting the wax to spread evenly and thinly via a foam applicator.
I decided to see what it was like when applied by hand - A smallish lump very quickly softens into the palm!
Application wasn't too buttery but still a smooth experience. I eventually managed to get an even coat after working it into the paint.
What I did find, like others, is it's not very forgiving if you decide to go back over areas already covered.
Spirit does start to cure fairly quickly. With this discovery, I only applied it a panel at a time.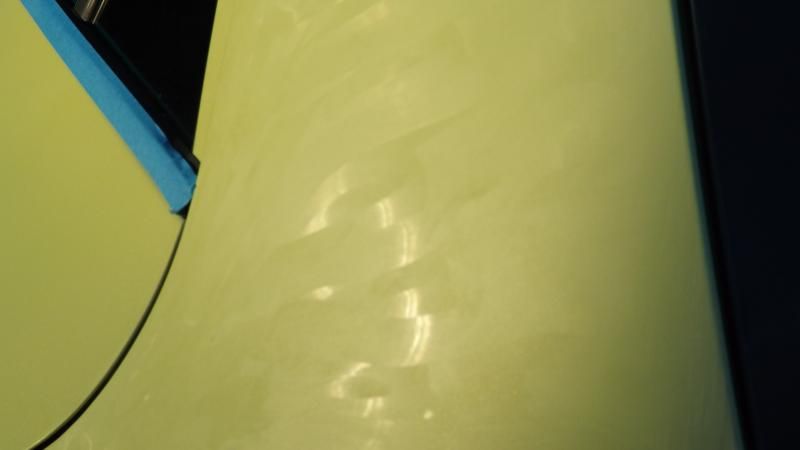 Spirit Curing After hand application.
After 3-5 minutes curing time, the first few swipes with the cloth were a little grabby. However this grabby sensation soon disappears.
Turn the cloth and it effortlessly buffs away leaving a great, deep shine. Very little if any secondary buffing was required. Impressed!
For me it's not really a great wax for hand application. I found myself having to dip back in the pot just to finish a panel off.
It didn't really spread very far before needing a little more. Although possible, I think you'd consume quite a lot of wax for a whole car.
Spirit curing in a thin even layer
I decided to try it with a foam applicator to see if the experience altered in any way. Using a 90ppi foam applicator, I managed to get the wax to evenly apply on to the app, offering it up to the panel it spread effortlessly. Much better!
I easily managed to get a fairly uniform coat on and this time noticed it was a little more forgiving and good to go for 2/3 panels before removing.
Can only assume this was due to a much thinner layer from the foam applicator. Application in the shade gave me no problems.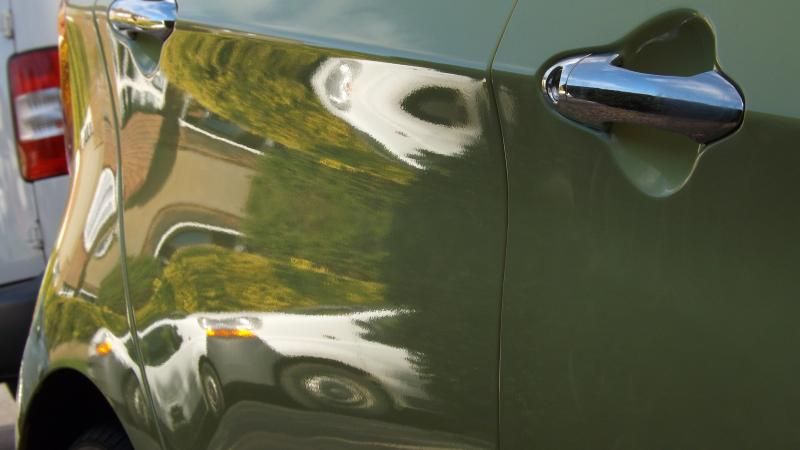 Removal still had the same characteristics; grabby at first, but with a little work at the start it becomes a pleasure to remove.
Again, no secondary buffing required... Just a deep shine remained; no smears or oils left over. A Superb Wax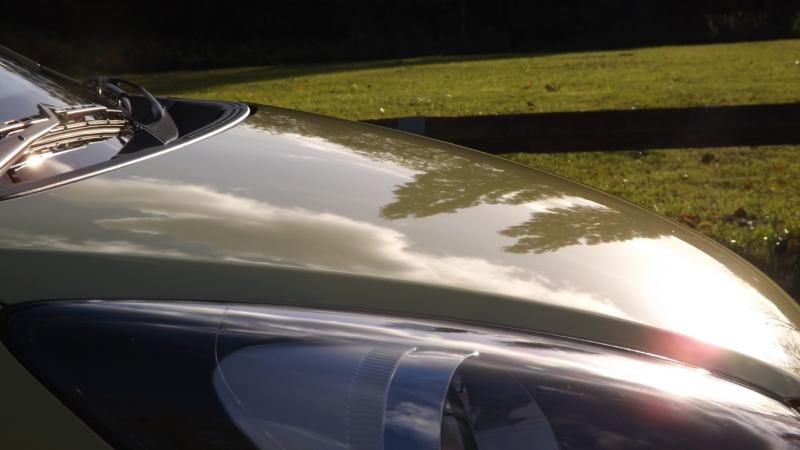 Spirit produces some lovely, tall and clearly defined beads. On vertical and horizontal panels, they quickly roll away collecting the smaller ones - leaving a dry path in their trail. Sheeting is also very quick and even.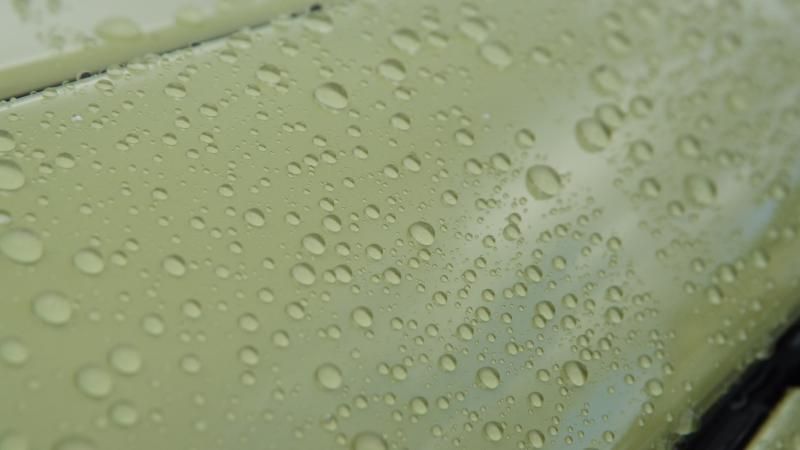 The usual Auto Finesse characteristics came through. Very pronounced, very proud and natural beading!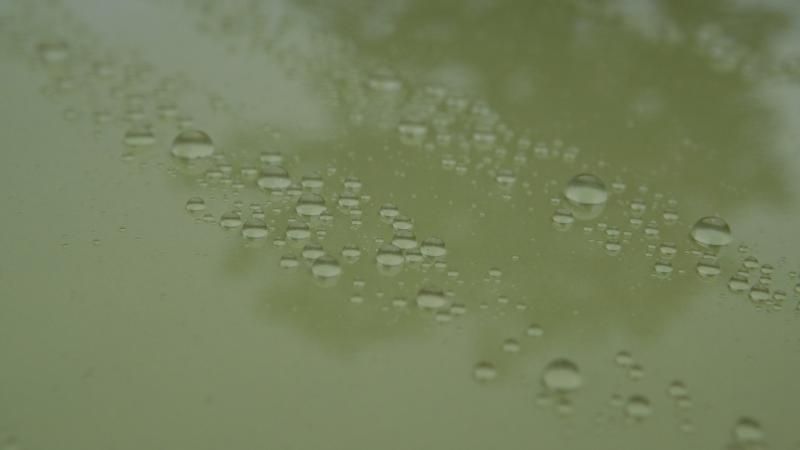 The Verdict:..
It's a great Wax. The smell is just awesome. It hangs around for ages. I'd be tempted to use this just for the smell. When used with an app in cool conditions it's very spreadable. I only required a little amount per panel. I wasn't too keen on hand application as it consumes quite a bit. Once removed it gives a great, deep, glossy reflection - glass like! It certainly makes flake pop (although I was unable to capture on camera due to my lack of skills). Spirit really brought the flake out of the paint whilst in direct sunlight.
My opinion is that Spirit is maybe not a wax for a beginner, as it's a little unforgiving on application. It's for those with a bit of experience in carnauba products. Overall I'm very impressed with Sprit and, depending on durability, may be adding a large tub to my collection. :thumb: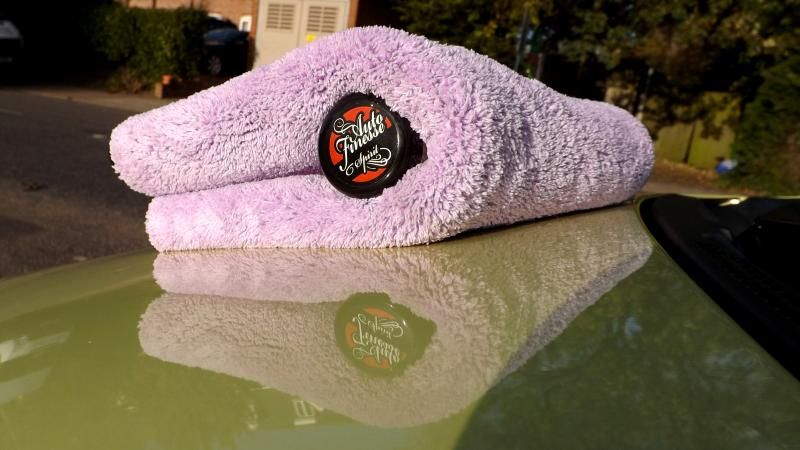 Any comments/feedback welcome
Thanks for reading :thumb: