Discussion Starter
·
#1
·
Background
I have been sent a sample of Auto Finesse's 'new formula' Satin tyre dressing as part of the test group. Like many people on this forum I am aware that the older version of Satin does not have the greatest reputation for lasting. However, I use Auto Finesse Revive and regularly see months of solid performance, so I have to admit my hopes were high for this latest version of Satin.
First Impressions
As can be seen from the first photo this is a similar 'two-part' product as Revive and as such needed a good shake to mix back together.
Before: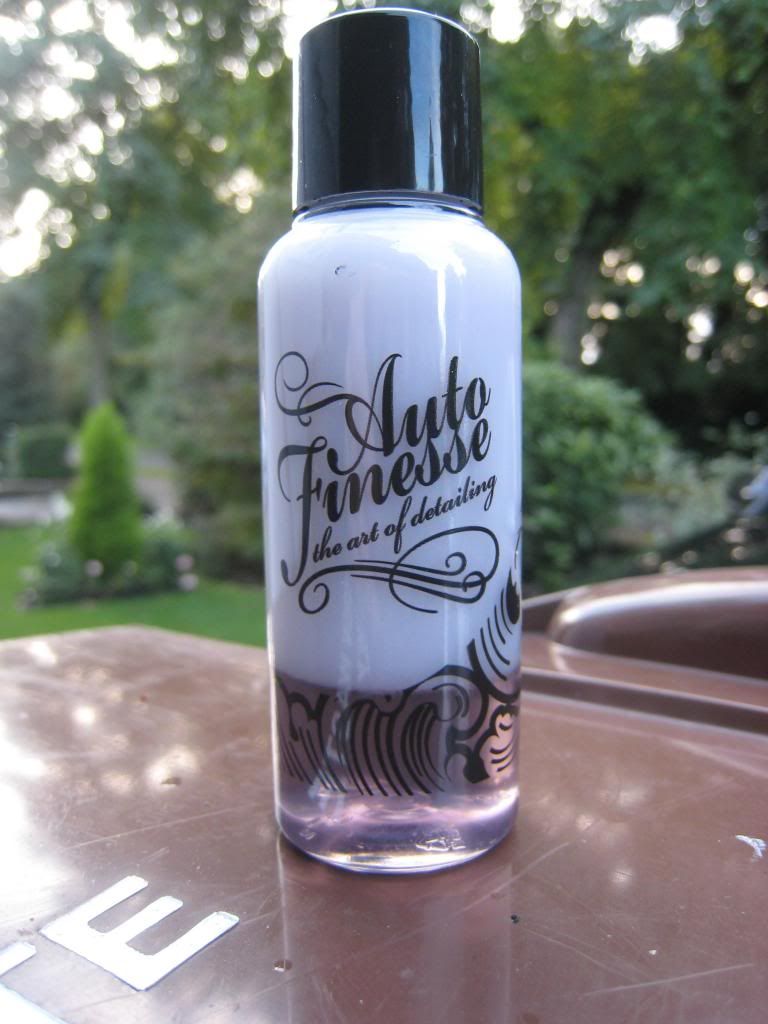 After: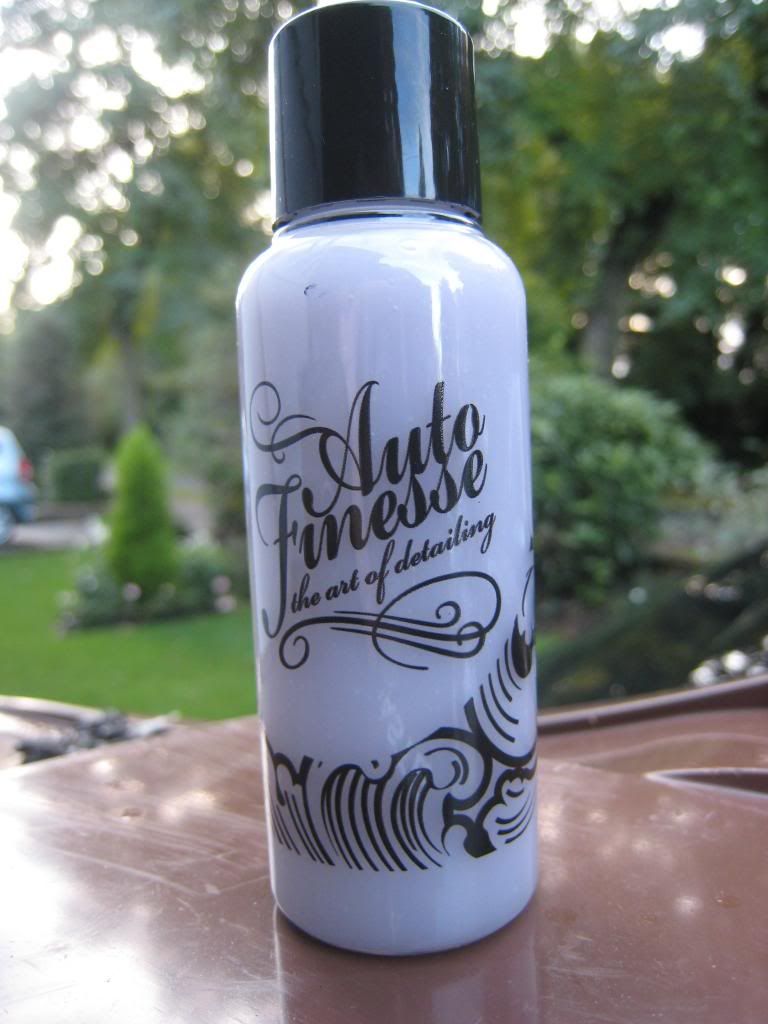 I first cleaned my tyres with a wheel cleaner, agitated with a brush. Then another clean with another make of wheel cleaner. And finally a clean with a strong APC, again agitated with a brush. No dirt at this stage. Tyre left to air-dry in about 15ºC ambient temperature.
This version of Satin is quite a thin and runny, so much so that the first thing I did was spill it onto the wheel rims. However, it was very easy to remove (unlike Tyromania!) I used a piece of packing sponge to apply Satin to my tyres and it went on quickly, though did not feel like it was bonding to the tyre as some other tyre products do. It spread a long way (the photo is before I worked the product into the tyre - the flash doesn't help in this photo!)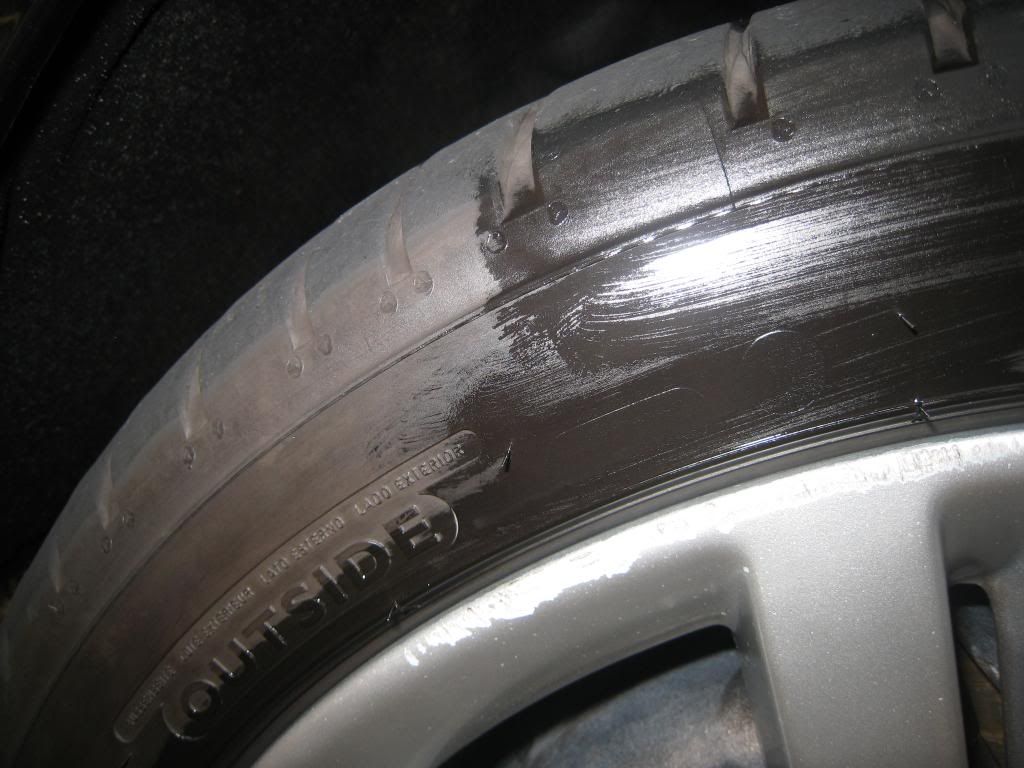 I applied the first coat, waited just over an hour (Auto Finesse say wait at least 10 minutes for their current Satin gel) and then applied a second coat. I did wipe over with a clean microfibre cloth to remove a small amount of excess, but nothing major.
Satin 'new formula' on a soft Dunlop tyre compound (the 'spotting' is from rain that came about 20 minutes after applying the second coat):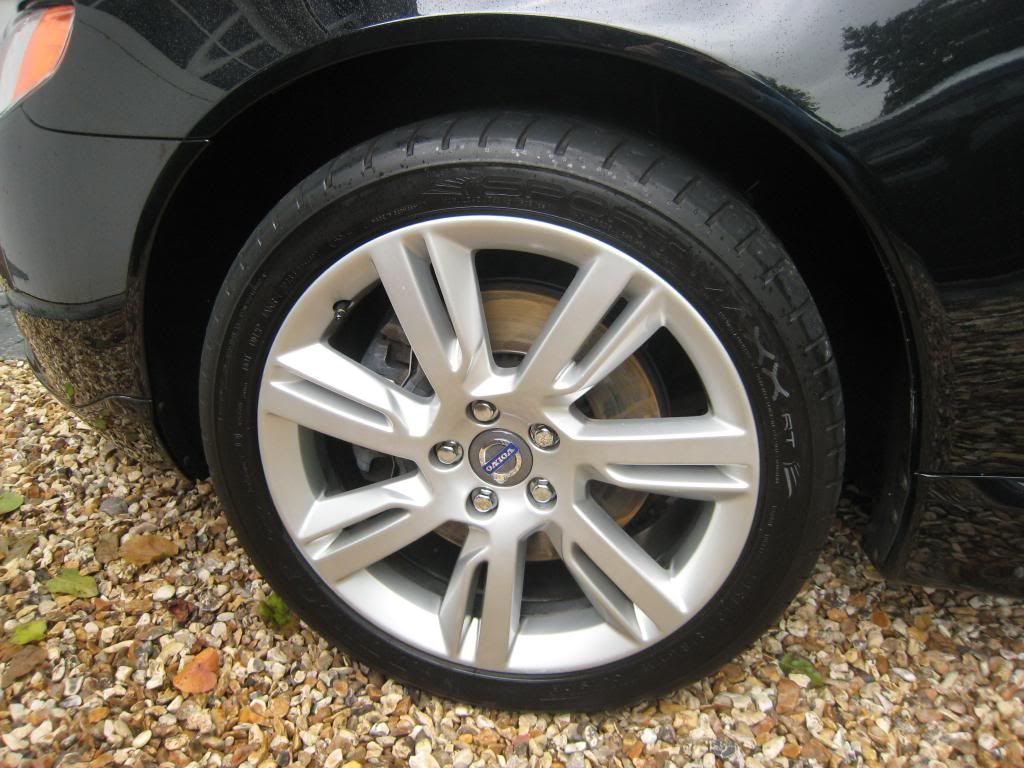 Satin 'new formula' on a medium compound Pirelli tyre: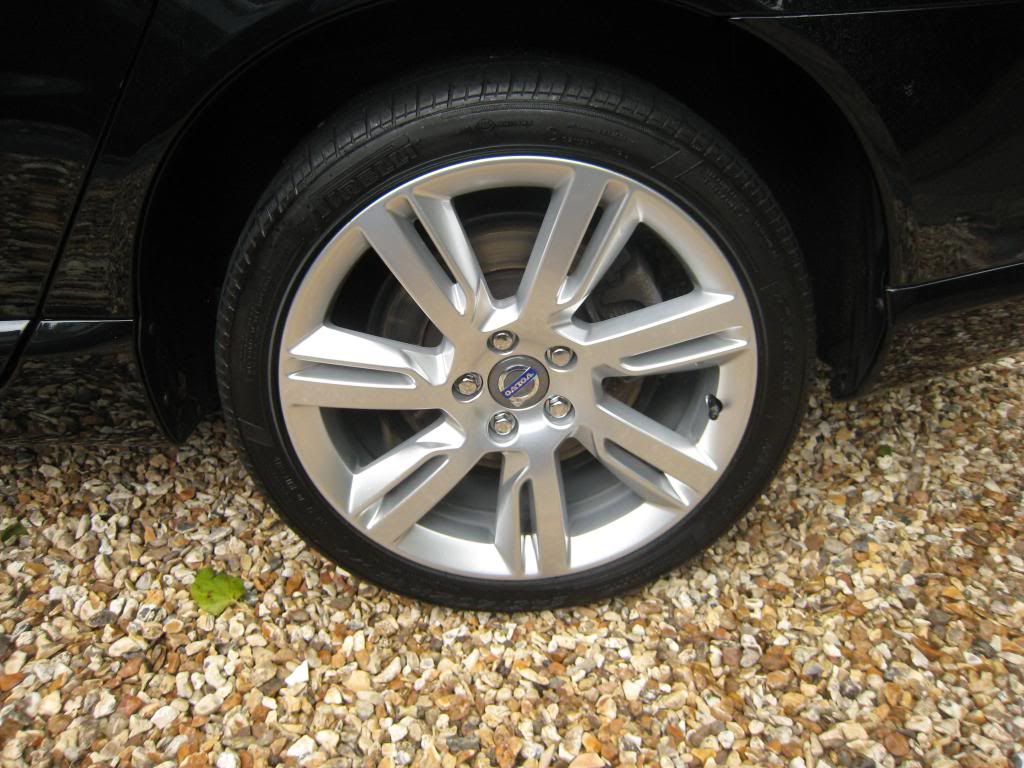 The morning after
The following is Satin after a night in damp conditions and about 5 miles of driving in partially wet conditions (Pirelli tyre shown):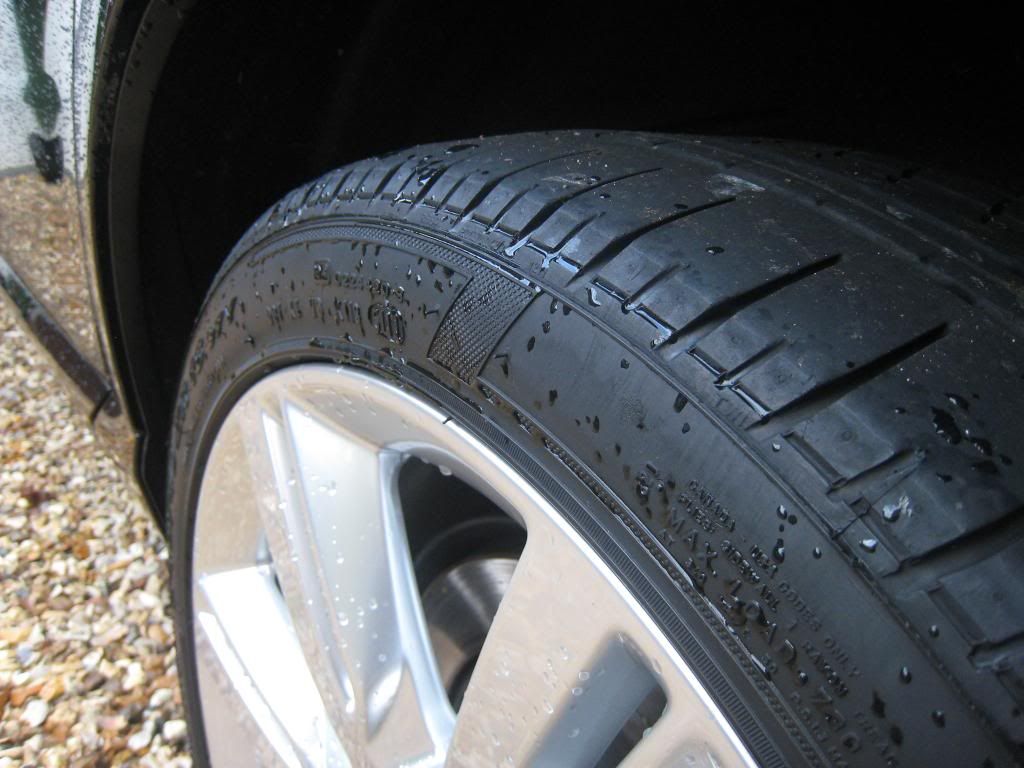 And this is a competitor product on the other Pirelli tyre: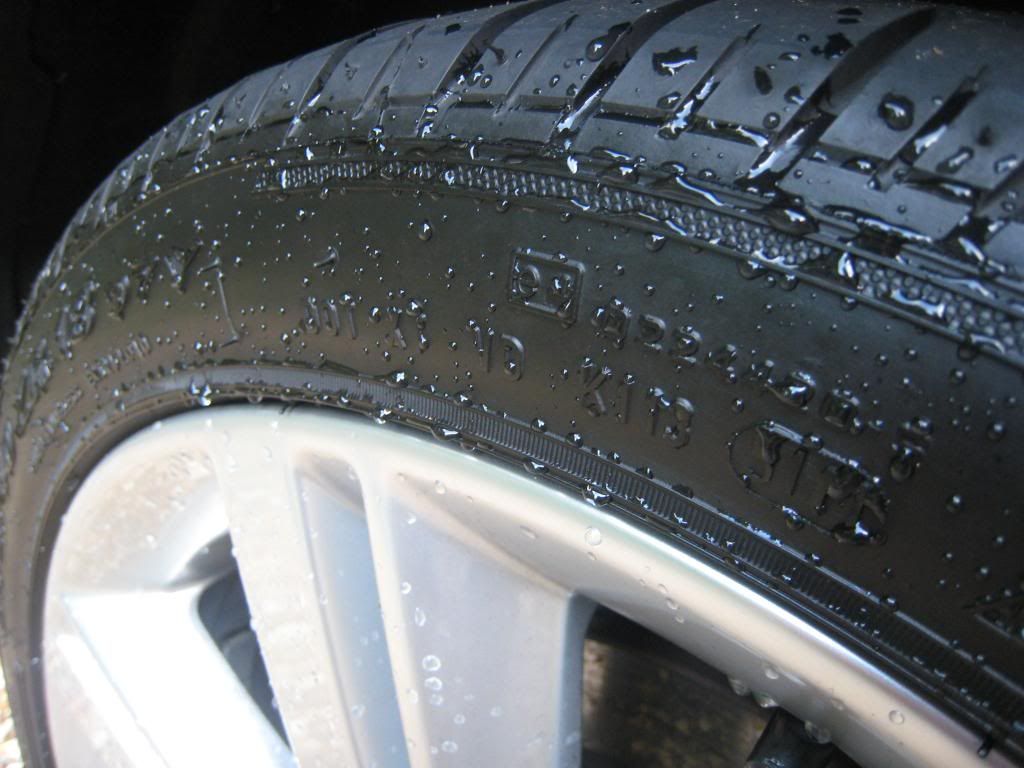 The beading on the competitor appears better but is not conclusive…
Two days later, and 178 miles in total
This is the view of the front (Dunlop) tyre after 48 hours and 178 miles total of mainly motorway driving in partial rain.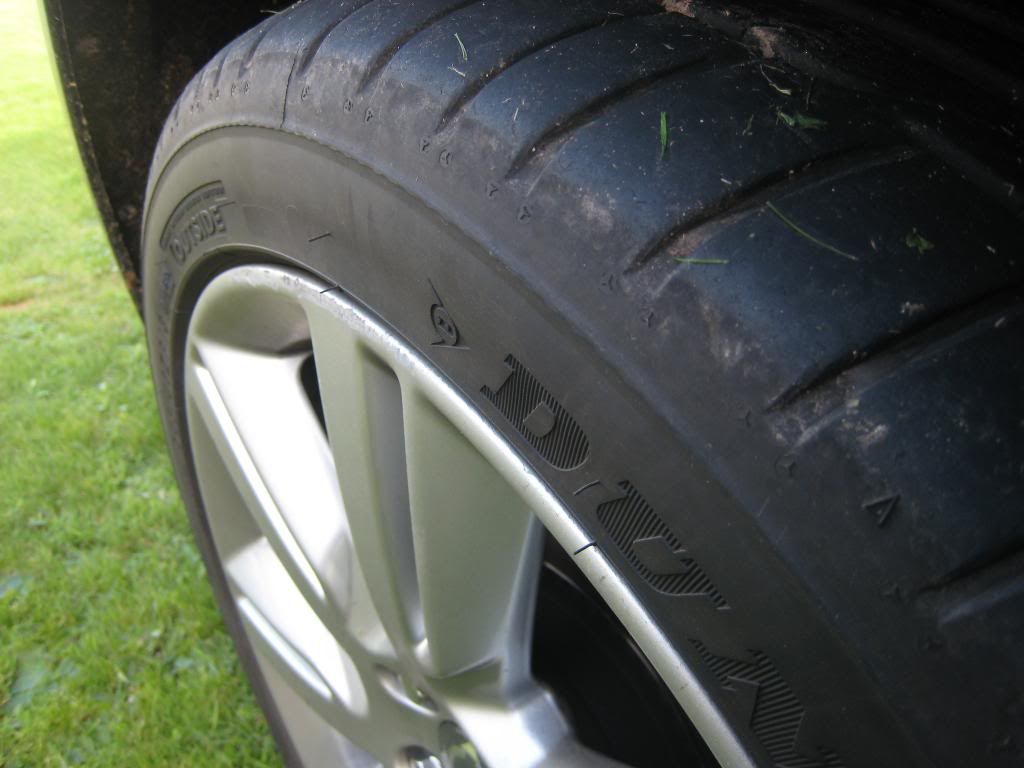 It doesn't look like there is much left of Satin 'new formula' remaining on the tyre and I have to admit I am a disappointed. However, having contacted James at Auto Finesse he is surprised that it hasn't lasted so we decide to try again, hence there being a 'part 2' to follow...