Discussion Starter
·
#1
·
Auto Finesse Spirit Review
Welcome to my review of Auto Finesse Spirit.
Firstly this wax is £90. That is a lot of money to me. My first wax was Autoglym HD wax, which I thought was amazing for £30. My second wax was Auto Finesse Passion, at £60 (The misses bought me a £25 voucher at the time), again I thought was expensive but I took a risk and its pretty good. A good balance of easy on easy off and durability, currently getting 4-6 months out of it. So at £90 I was expecting something special. It's Auto Finesse second most expensive one.
First Impressions
Why why why do wax samples come in such tiny pots. Makes it very hard to get it out and to get thin, even coverage! GArrrrrrrrrrrghgh. Why cant it come in pots that are wider??? Like this: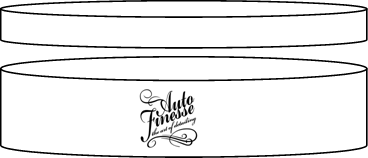 Anyway...
The test vehicle was my grampas 12 plate Skoda Citigo. The bonnet was washed and polished with some Blackfire GEP before applying the wax. The wax went on fine, I struggled to get a thin even coverage due to the pot size. But Even when I had put it on too thickly I still found it easy to buff off. But dont let it dry too much or it'll be even harder to get off.
Results
As you would expect from an expensive wax it gave good amount of reflectivity, and richness of colour. My Grampas car is a green colour and has some good flake pop, which this wax really did bring out. The paint was smooth and only time will tell with durability. For this amount of money I would be expecting anything between 4-6 months.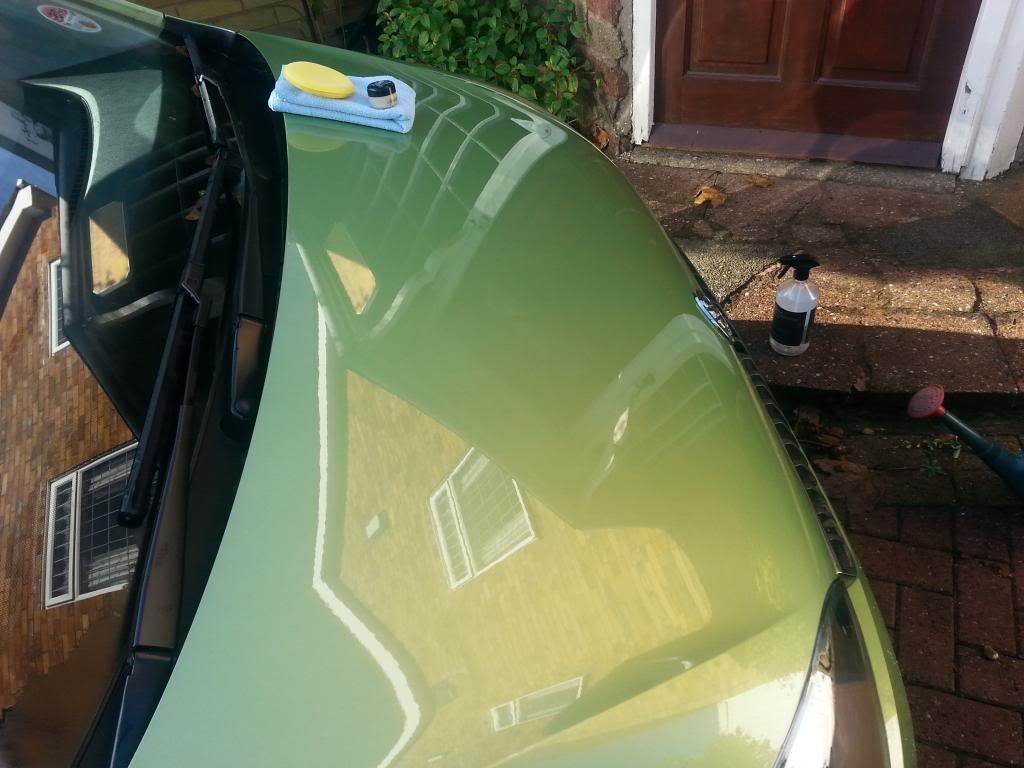 Beading was good, nice tight beads.
Video here:
http://instagr.am/p/ggCHLzgrGC/
Here I tried to catch the flake pop, at night with the flash on my camera phone. Didnt really work. But as with most things like this the camera doesn't do it justice.
Conclusion
I still cant get away from the fact this wax is £90. Maybe I am not the intended market. But I cant see where the extra £30 goes compared to the £60 Auto Finesse Passion wax I currently use. Durability? I cannot deny that this wax is easy on, easy off and does give good flake pop and nice beading. Time will tell with the durability aspect. There is a marked difference from the Autoglym HD wax which just doesn't give the same amount of richness, flake pop and reflectivity (as I have previously used that wax on this car).
But then again if you are spending £90 on a wax, why not just for for Desire? Its only another £30.
A lot of reviews of Auto Finesse products have focussed on the positives and rarely dwell on the negatives. Would I buy this wax? No. Its just out of my price range and I think cheaper Auto Finesse waxes give just as good results.
Thanks for reading.
Dan