Evening guys.
Another clear out of stuff which has sadly been pushed to the back of the shelf and is not being used. There are 9 bottles which weigh around 3kgs so posting with Royal Mail express 48 is about £13 which is included in the price. I will not split as I don't want to make several trips to the post office as I do not have time. Usual rules apply and payment as a PayPal payment. Items are as follows
Meguiars Endurance Tire gel. 95%
Chemical Guys Blacklight. 95%
Dodo Juice Lime Prime Lite. 80%
Car Pro iron.x soap gel. 50%
Chemical guys no touch snow foam. 50%
Autobrite wax off. 75%
Eco touch tyre shine. 90%
Concours car care Perficio. 60%
Concours car care liquid shield 90%
Concours car care bright tyre. 75%
Concours car care marble glaze 95%
Two new applicators.
Sold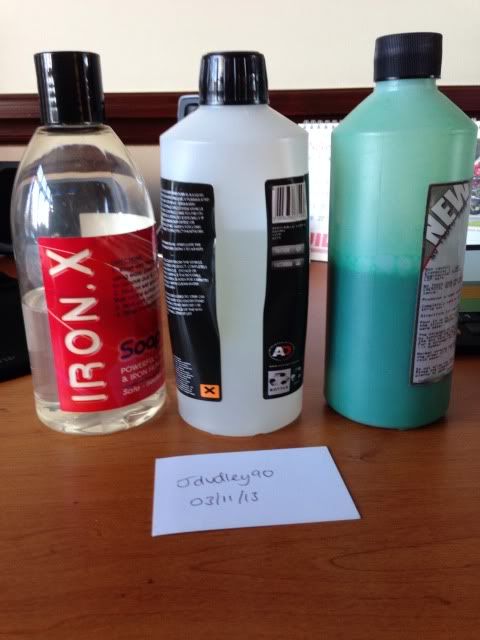 Thanks
Joe