Discussion Starter
·
#1
·
I've posted my thoughts in a few different places but thought I would bring them together in one place.
----------
Lather review
----------
So my side by side Lather test done today to. The new version is thicker than the previous version. They both foam up well with suds however the the new version seems to retain its suds longer than the old version.
My un-scientific test. New Lather on the left and old on the right. The old maybe foamed slightly more but the suds disappeared a lot quicker. Both were left to stand and the old version disappeared quicker. Something that's backed up with use. The new one kept its suds right through usage where the old version tended lose its suds through usage.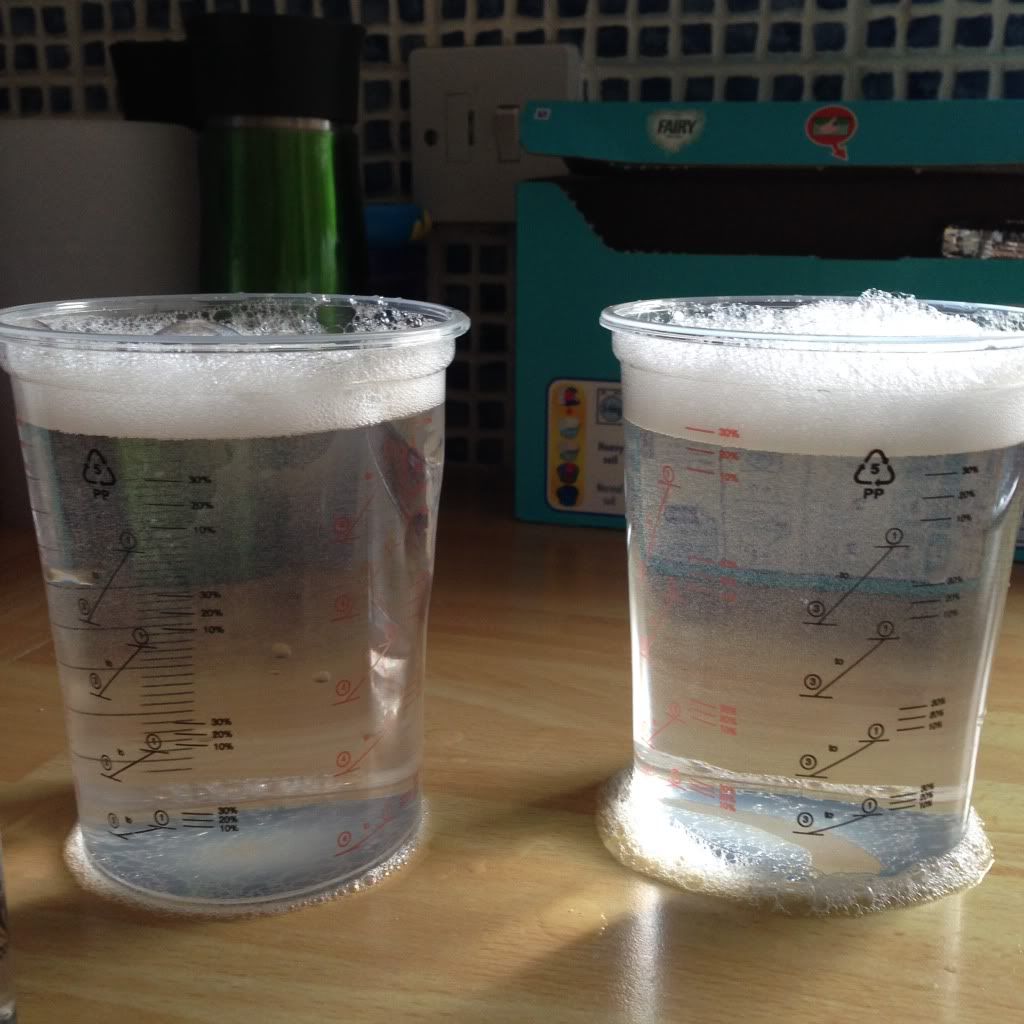 New version left to stand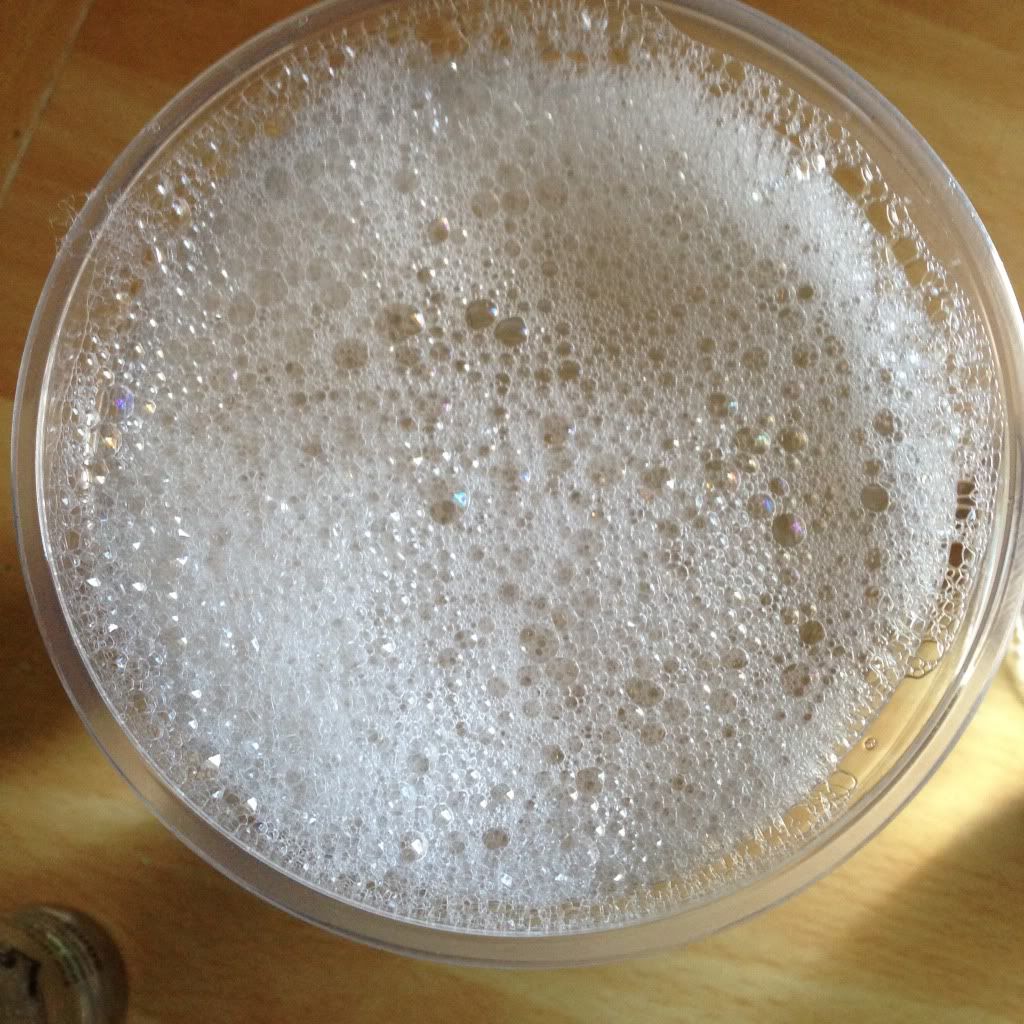 Old version left to stand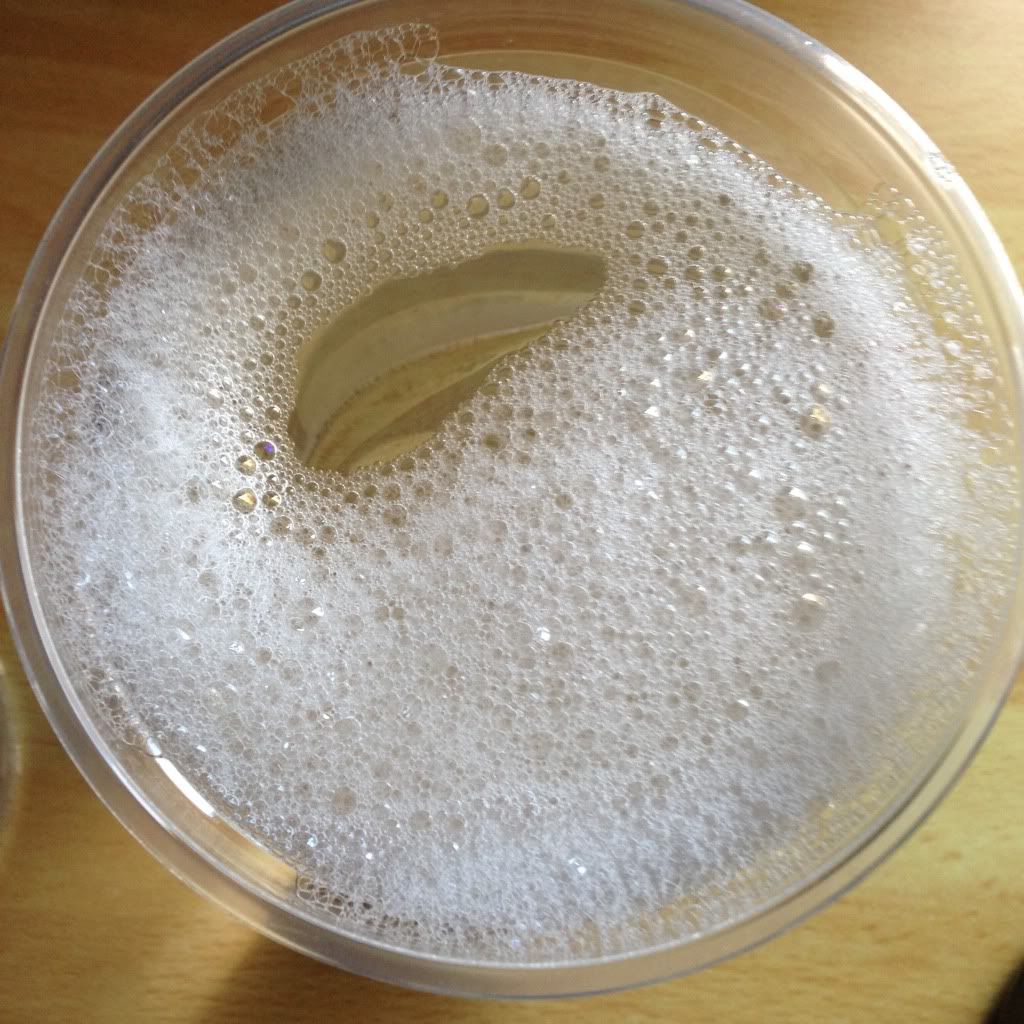 So all in all I am impressed with the new formula (I actually quite liked the old formula to fair). The actual cleaning of the shampoo is very good, feels nice and slick and rinses really well. So a step up in performance from the old version and certainly gets the thumbs up from me :thumb:
----------
Satin review
----------
The consistency is a lot thinner than the old Satin 'gel type' dressing. Similar to something like Zaino Z16 or Swissvax Pneu. Tyres were scrubbed with a strong APC mix prior to application.
The new formula ready to use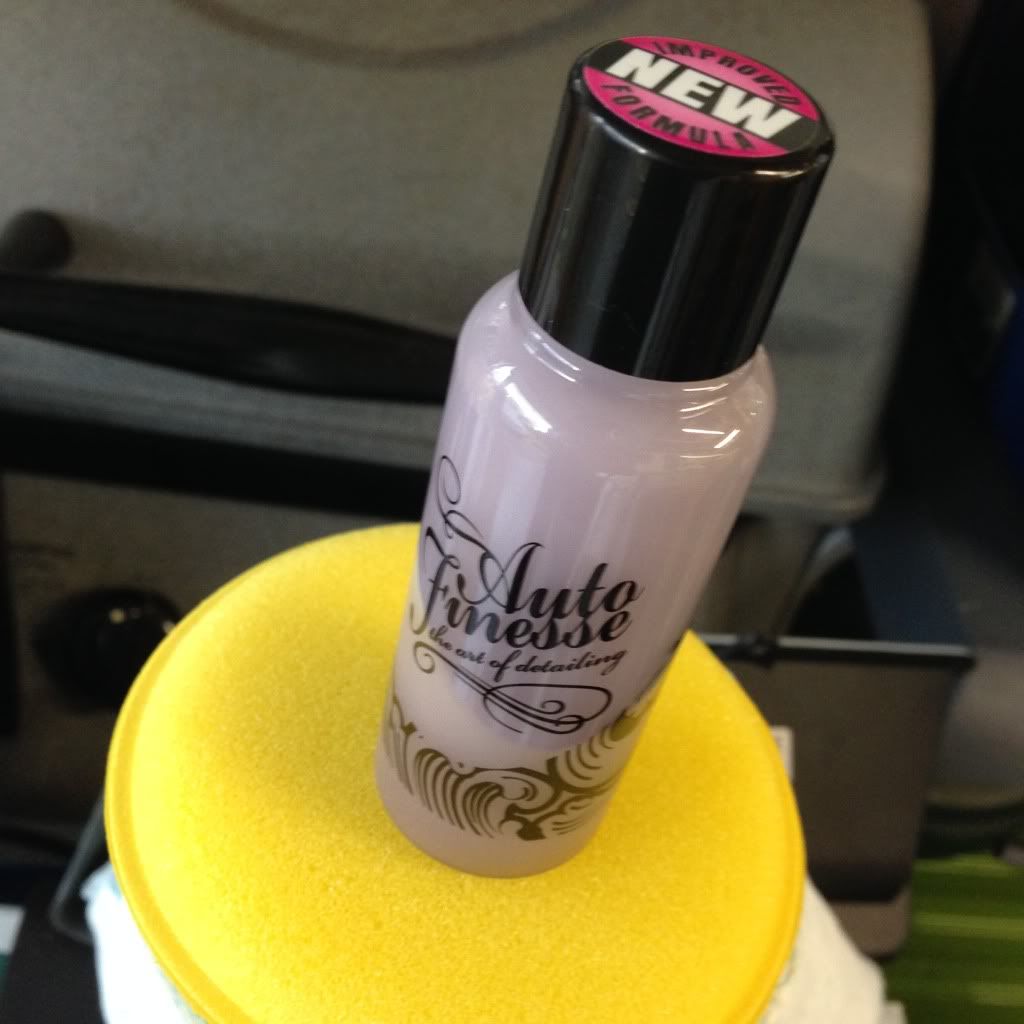 Application is very easy, spreads nicely and leaves an instant lovely finish.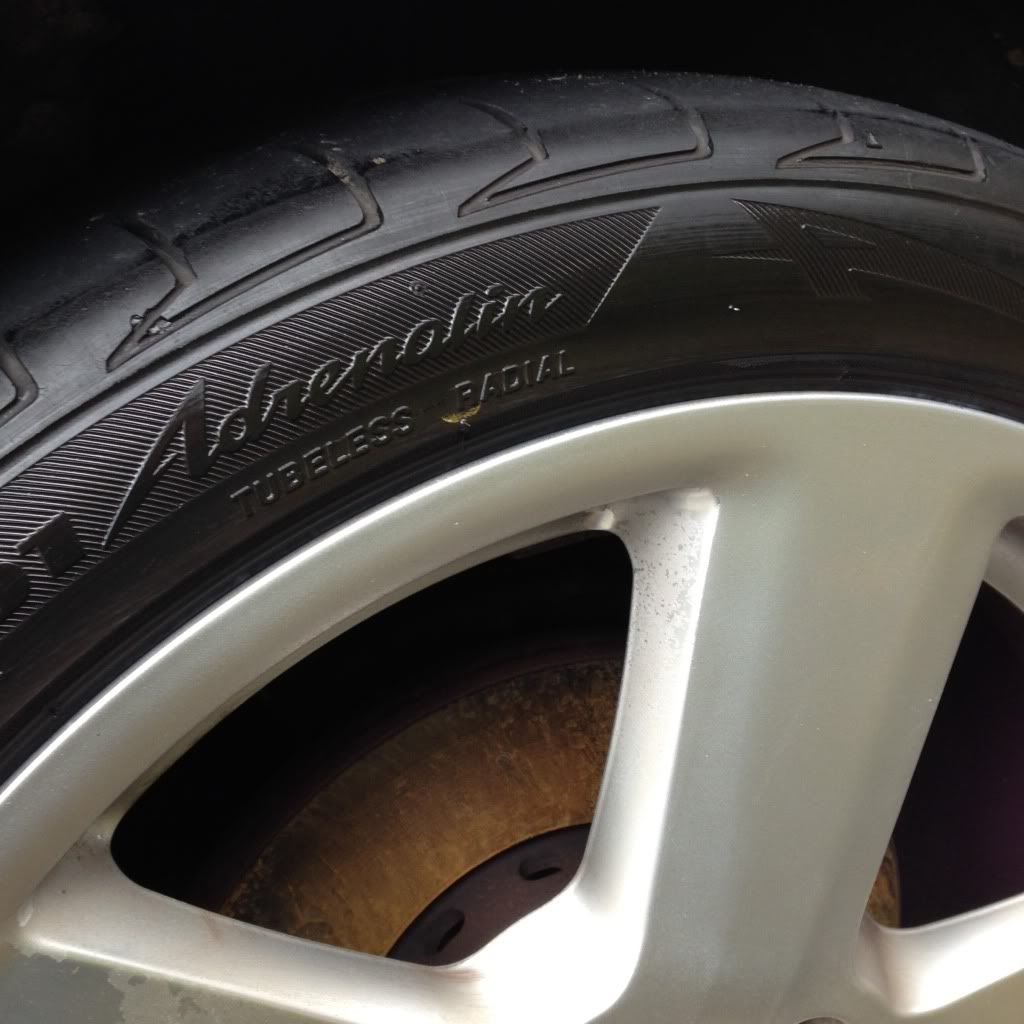 And finally an hour after application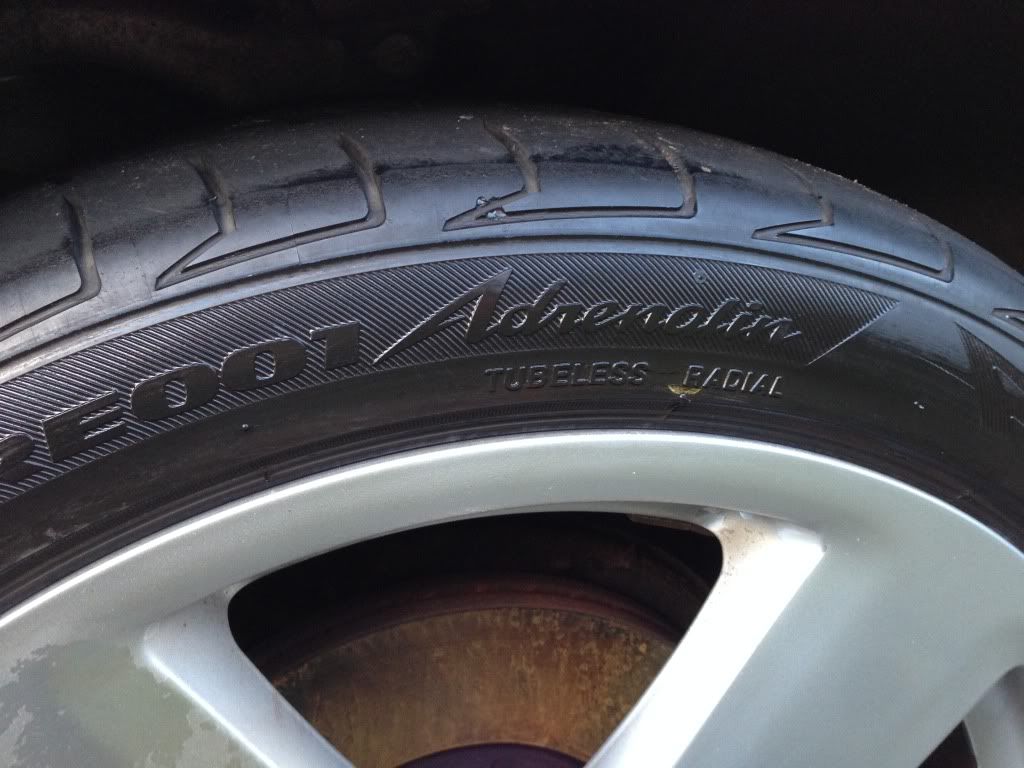 So my thoughts. Once the dressings on the applicator (quite thin and comes out the bottle quickly
) it applies really easily, spreads nice and evenly and leaves a great finish. The proof in the performance of the tyre dressing as any tyre dressing will be in the longevity which to be honest was the original version of Satins downfall. I think anyone who used the original version will agree the finish was great but the longevity wasn't the best :thumb:
The update on this was one coat lasted roughly a week undertaking quite a few miles and some bad weather. My plan was to re apply some this weekend but the weather beat me to it.
----------
Spirit review
----------
I applied a coat of Spirit to the bonnet of my wife's car at the weekend. The wax spreads very easy and easy is very easy to remove. I have used this in the past with great results (I only sold the Spirit to buy Desire). As with any wax if it's applied to thickly or left to long it can be a little hard to remove.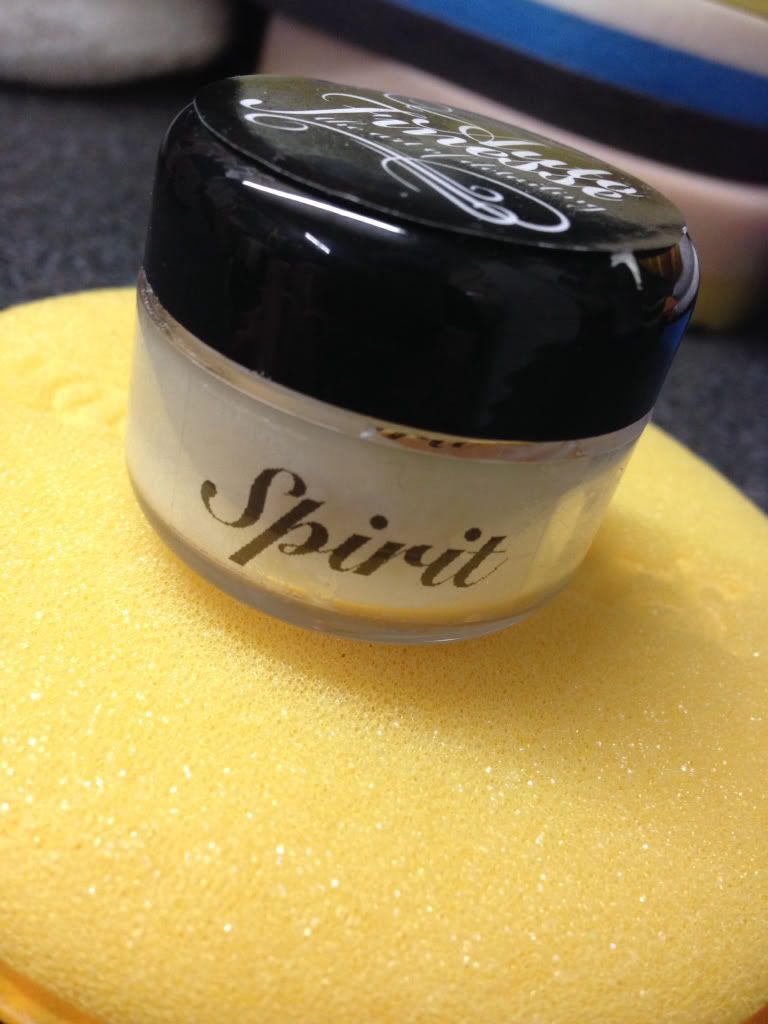 and a bit of nice tight beading :thumb:
and to finish off a sheeting video
http://instagr.am/p/g0f9AdvGU2/
I'll apply a second coat in the next week or so and see how it lasts throughout the winter :thumb:
All in all one excellent classic product and two improved products over the original formulas