Discussion Starter
·
#1
·
Following on from this thread:
Part 1
.
Part 2 - In The Light of Day: 7th April
One day after the application of NXT 2.0, and being Scotland, we got our first day of rain which dried up this evening to allow a few pics of the performance of the NXT 2.0 as a water beader. Car has been out and driven today, no cleaning afterwards so this may take a little of the edge of the observed beading due to a light dirt layer.
However, the finish in the daylight from the NXT 2.0 really does impress - a lovely warmth and gloss imparted to the red paint is now obvious, especially when compared to the untreated areas (themselves soon to be subject to an LSP challenge
)...
So - some pictures of the beads: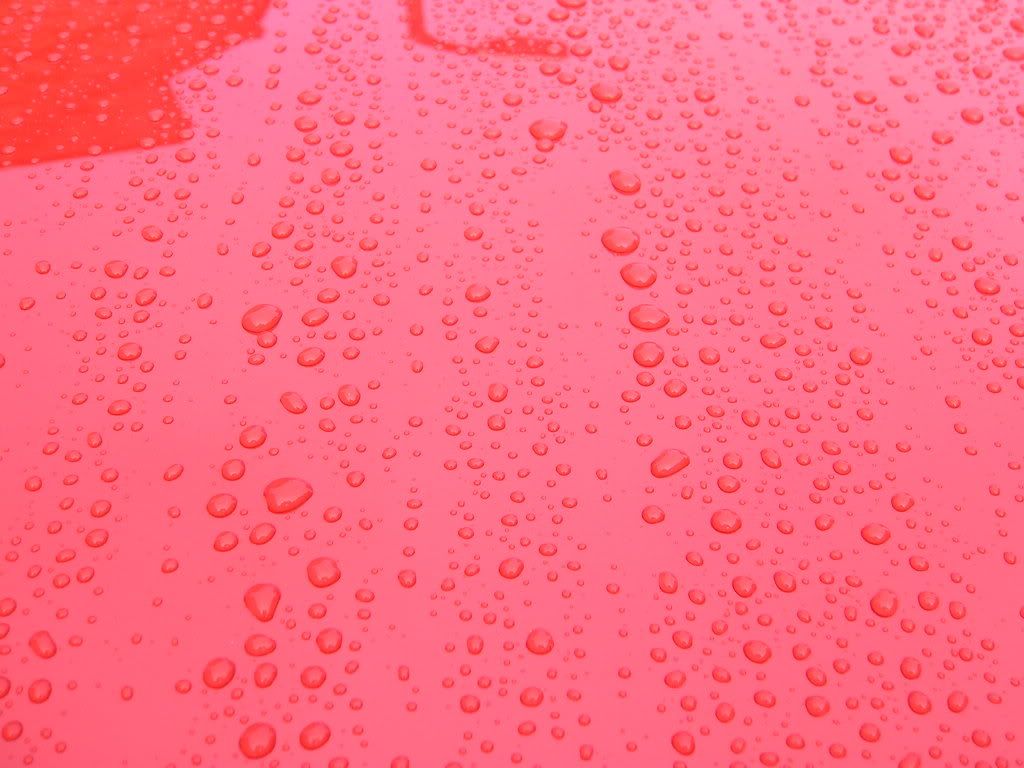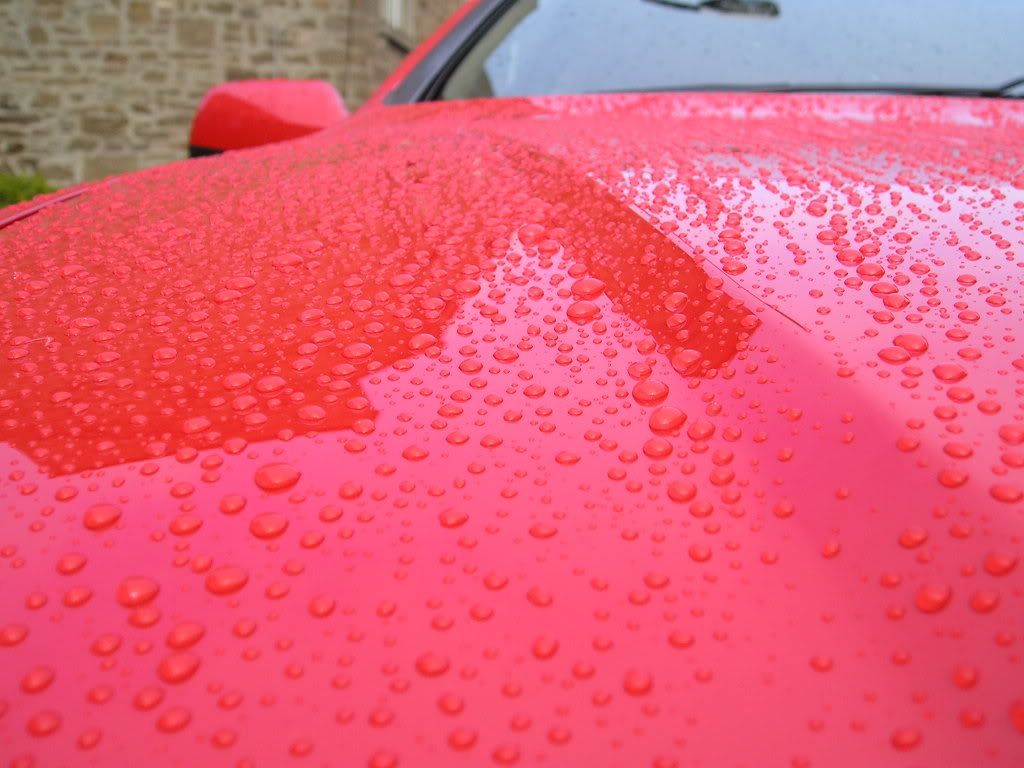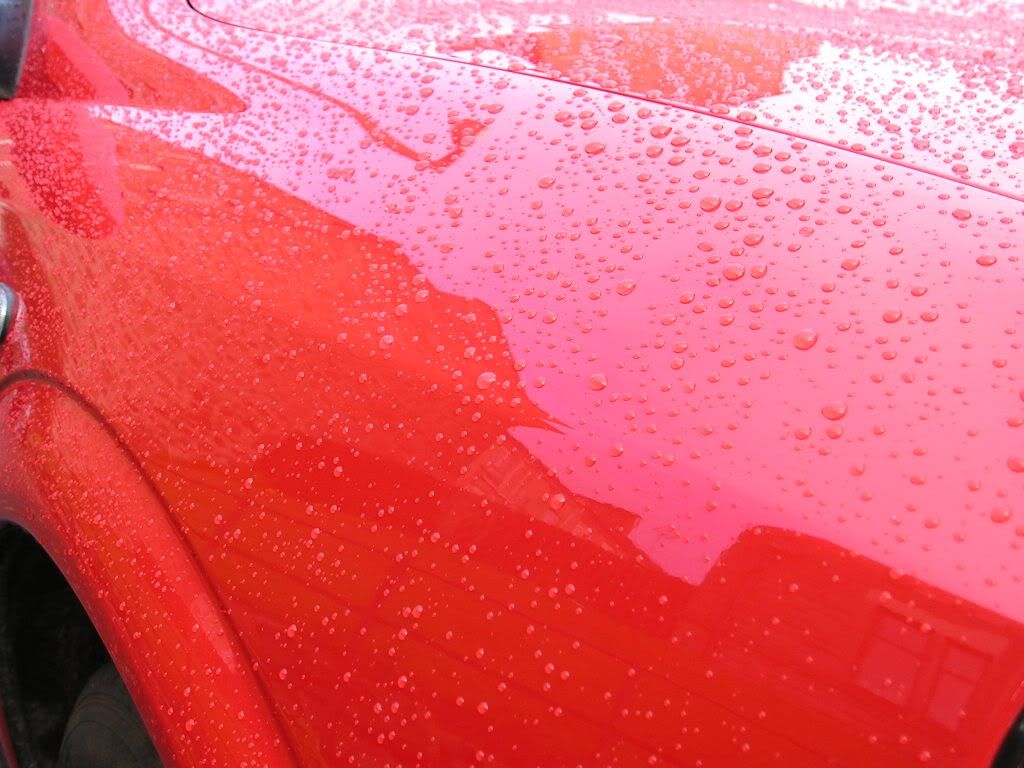 Compared with untreated test area: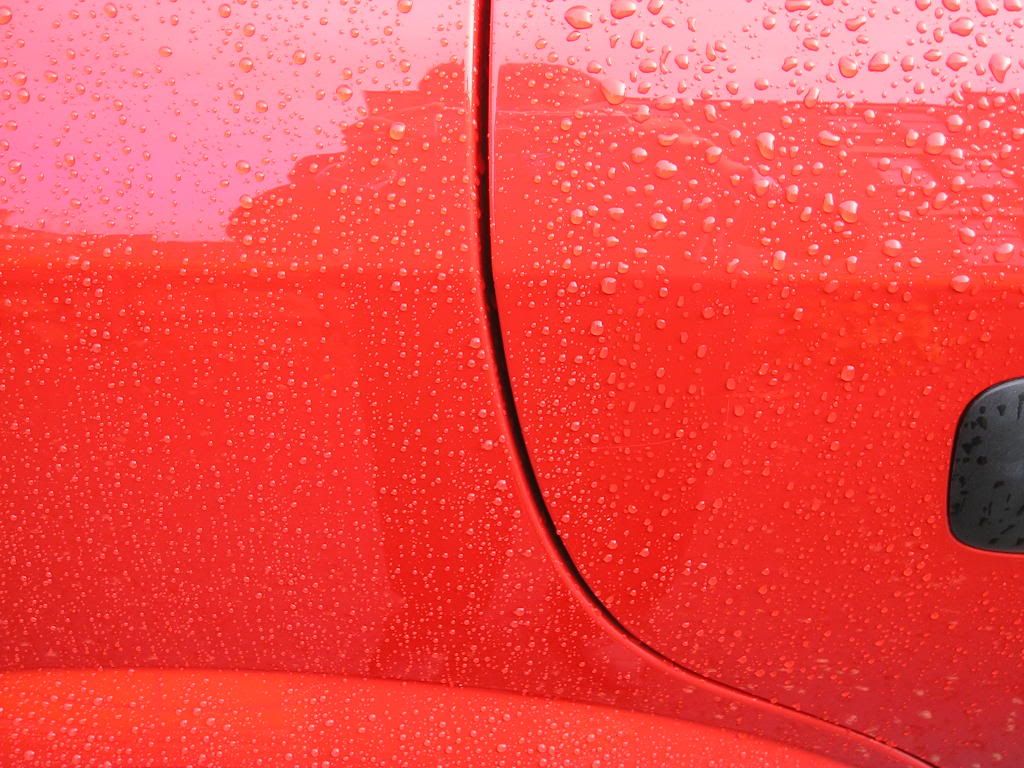 And some pictures of the finish in general: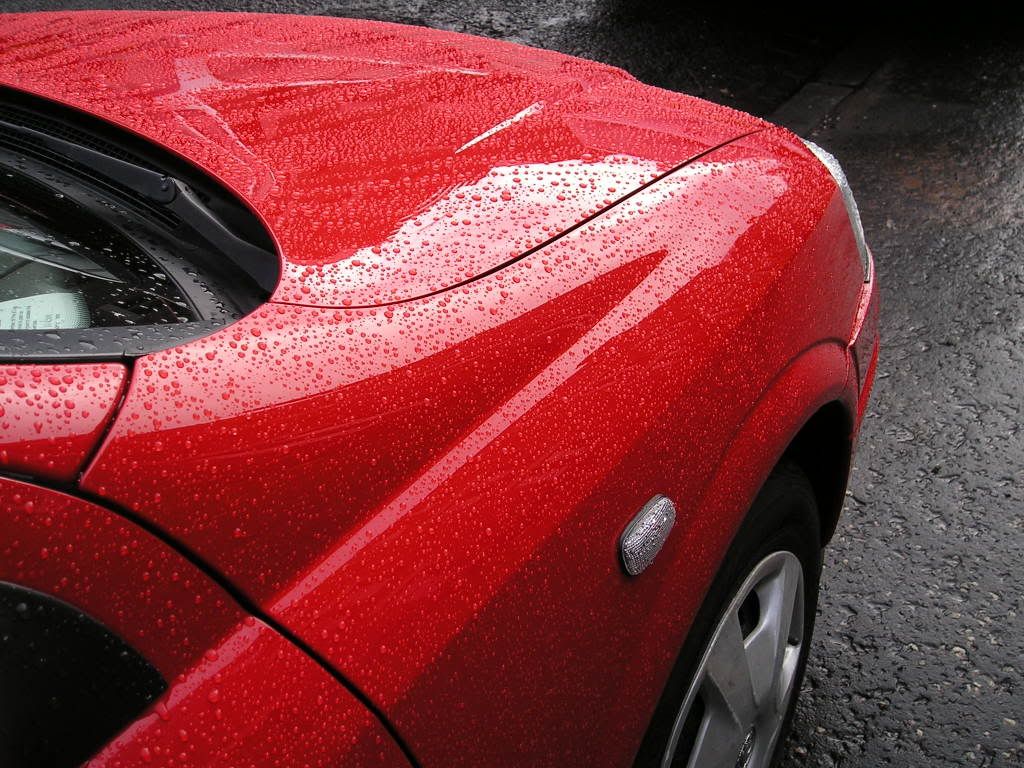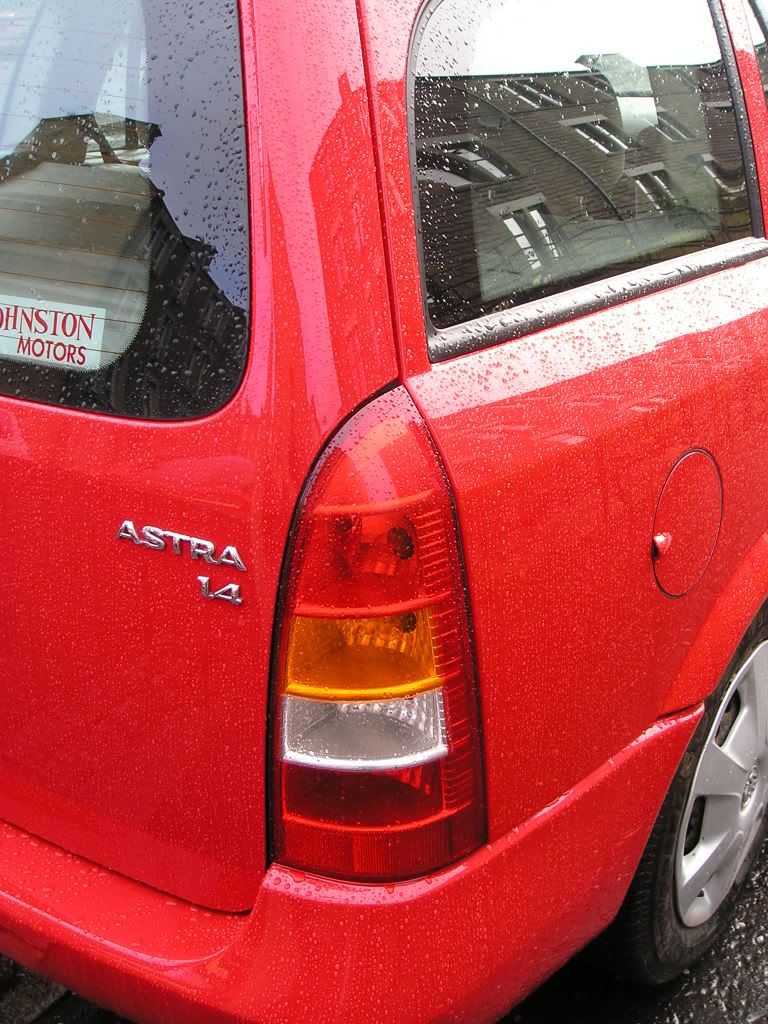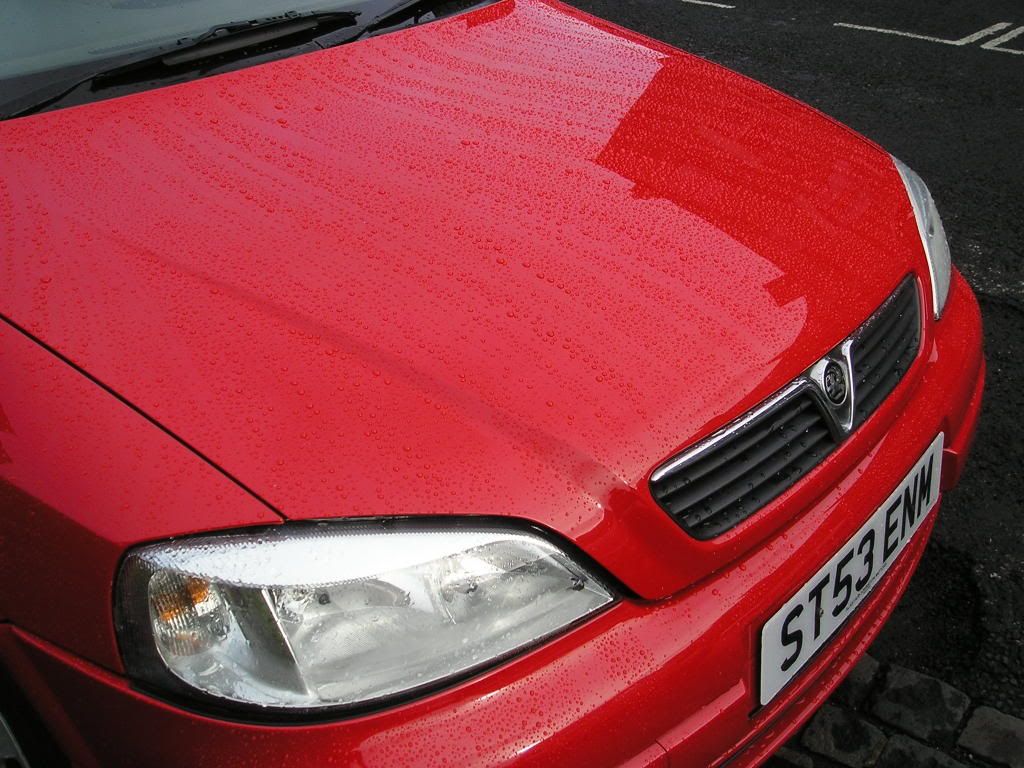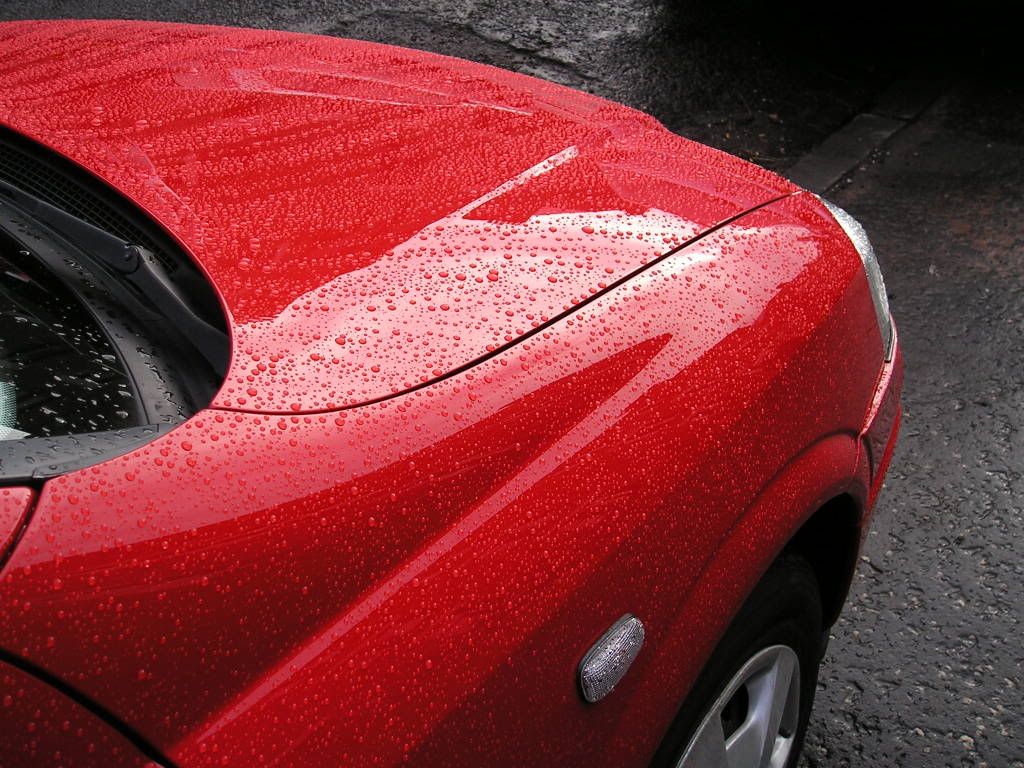 Beading is fairly tight with this product, not Collinite tight, but compared to many sealents, this product does tend to bead well... This of course is not indicative of protection, but is a sought after quality in LSPs so it is being tested here.