"My Home Brew…….with a little help from Auto Finesse!!"
*
I've been an avid observer of the home brew threads on the forum ever since the creation of the category here - enjoying seeing what everyone comes up with - both the good and the bad! In the last year or so, I'd been tempted to jump in and try it myself, but had been hesitant due to the variety of ingredients needed, plus they can be difficult to buy. I toyed with the idea of buying a Dodo home brew kit, but never bought, and have played around with mashing up samples and dregs of waxes I own. These have been pretty good on occasion, but never gave me the sense of 'creating' my own wax.
*
Having discussed the idea with a group of friends - who also haven't quite stepped into the home brew world - we decided to try and get a unique wax made for our little group. We wanted something fairly decent, but more importantly, made to our spec.
*
At this point I put up my hand, and said I'd look into it. So I contacted a good friend of mine, James at Auto Finesse, for some guidance. He was more than happy to help, and suggested we could create a wax the next time I was passing his way.
*
So we discussed what we all wanted - mainly on colour and scent - within the group of friends. It was decided we wanted it to be a bit of a celebration of the season we're approaching. All sorts of colours of wax were discussed - reds, silvers, golds, greens, alongside a variety of scents - mulled wine, Christmas tree, chocolate orange, brandy (!) and so forth. It was quite a good debate, with everyone having their preferences. The wax itself was never one we were overly specific about - we just wanted something pretty good, within a short space of time.
*
We decided on a light green wax, with a minty scent - so I checked if James could help get hold of the colouring and scent - which of course he could! The only thing he asked me to get was pots for the wax - so we chose a nice clear glass jar with a black lid.
*
So, wax blending day arrived and I reported to AF HQ, with the jars!
*
*
James suggested we could use one of his better prototype recipes - known simply by number. He showed me a pour of the wax, and it was a superb texture - it just needed colour and scent! He had a MASSIVE selection of prototypes!
*
*
So we headed to his experimental kitchen which he'd laid out ready for me: Wax melter, scales, measuring jars, wax ingredients, and plenty of bottles of potions on the shelf (naturally he asked me not to photograph them!).
*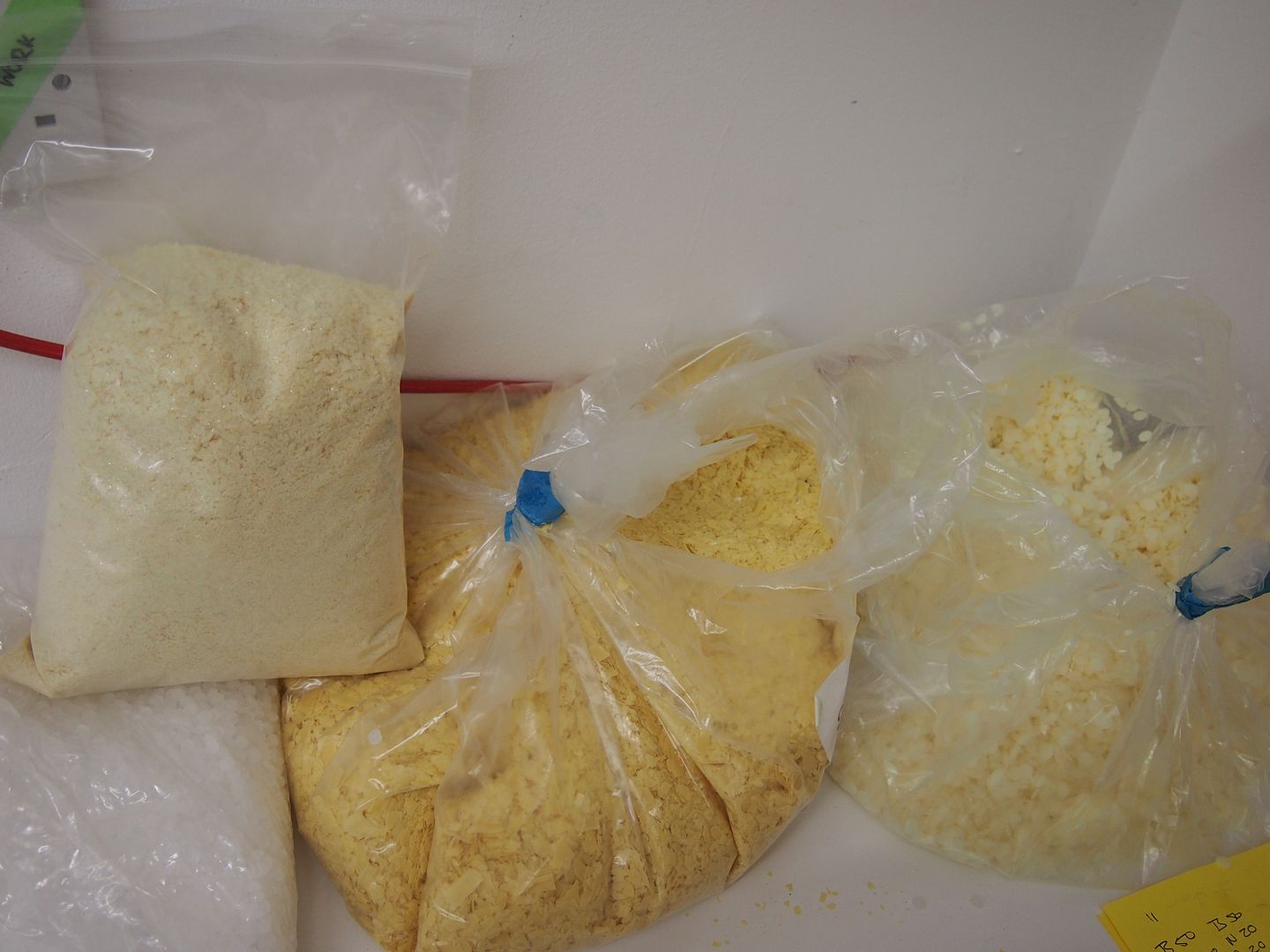 *
We weighed out the ingredients in the pre-defined ratio from his recipe (plus a tweak or two along the way) and got the process started - I only had the afternoon there so needed as long as possible for the waxes to cool before driving home.
*
*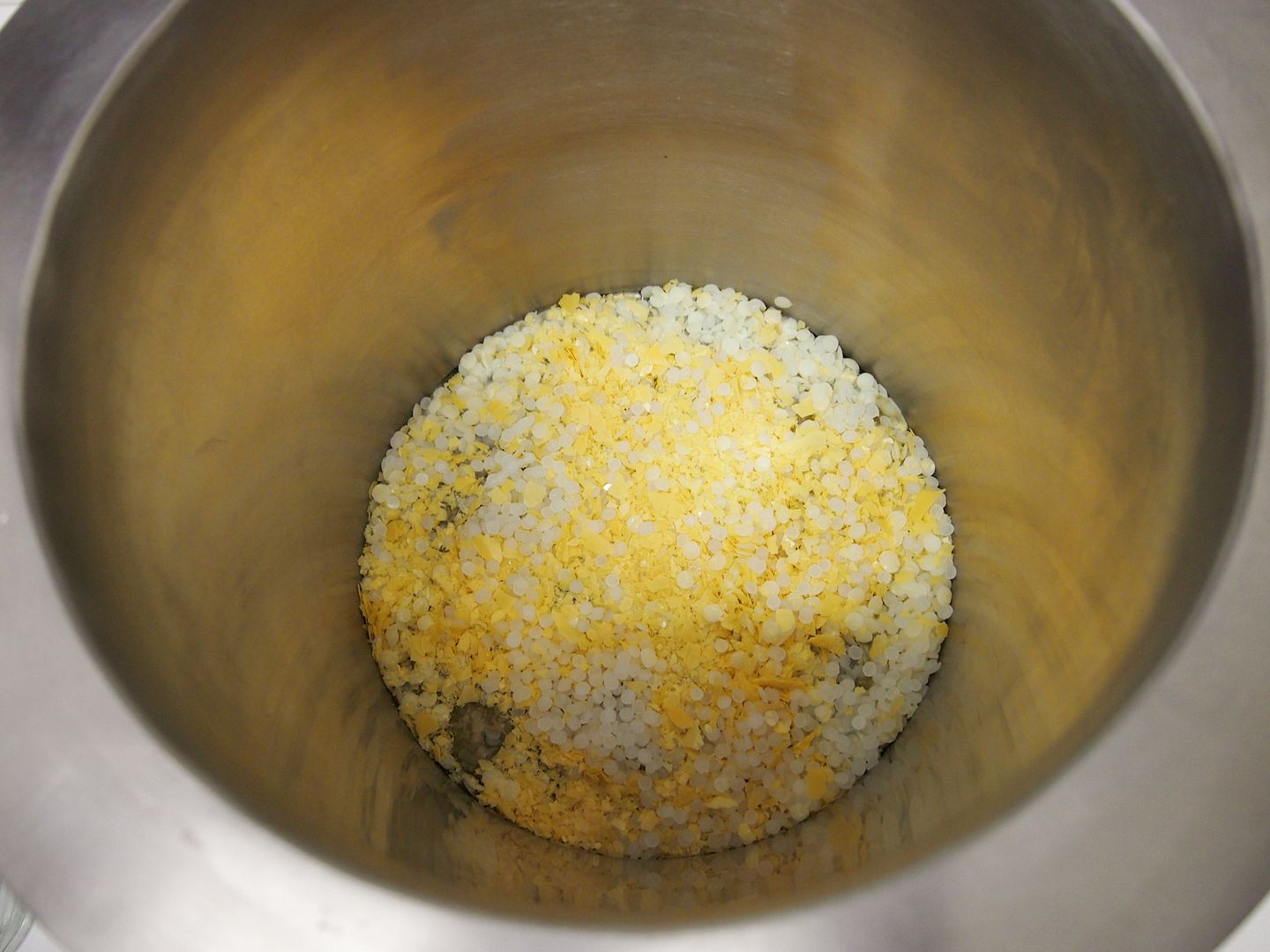 *
*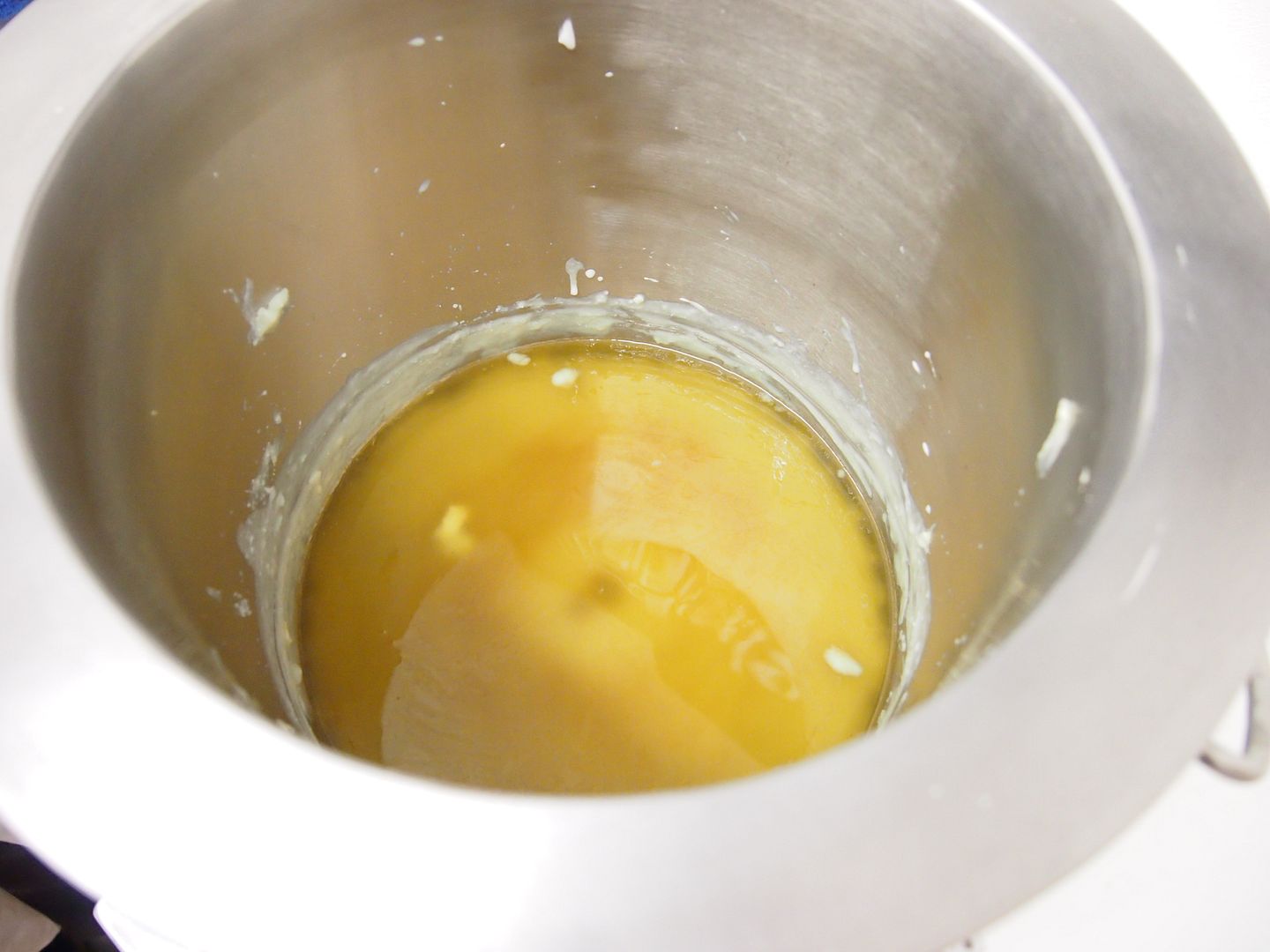 *
Once the colour was added.
*
*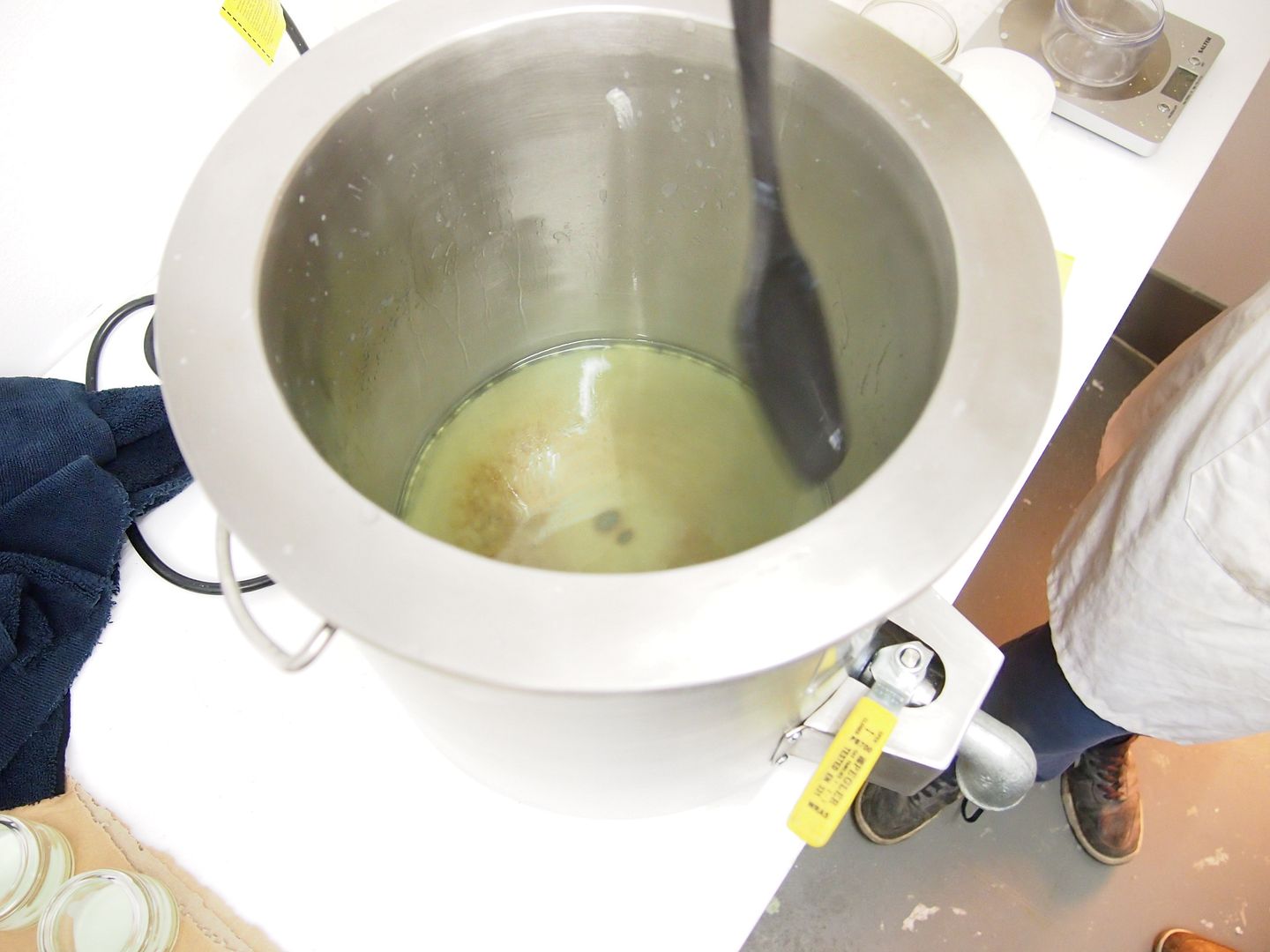 *
The jars were laid out ready for the pour, so once decanted into a jug, we primed the jars by filling them to around 10-15% full.
*
*
*
This was then allowed to cool. The room was quite minty smelling at this stage!!
*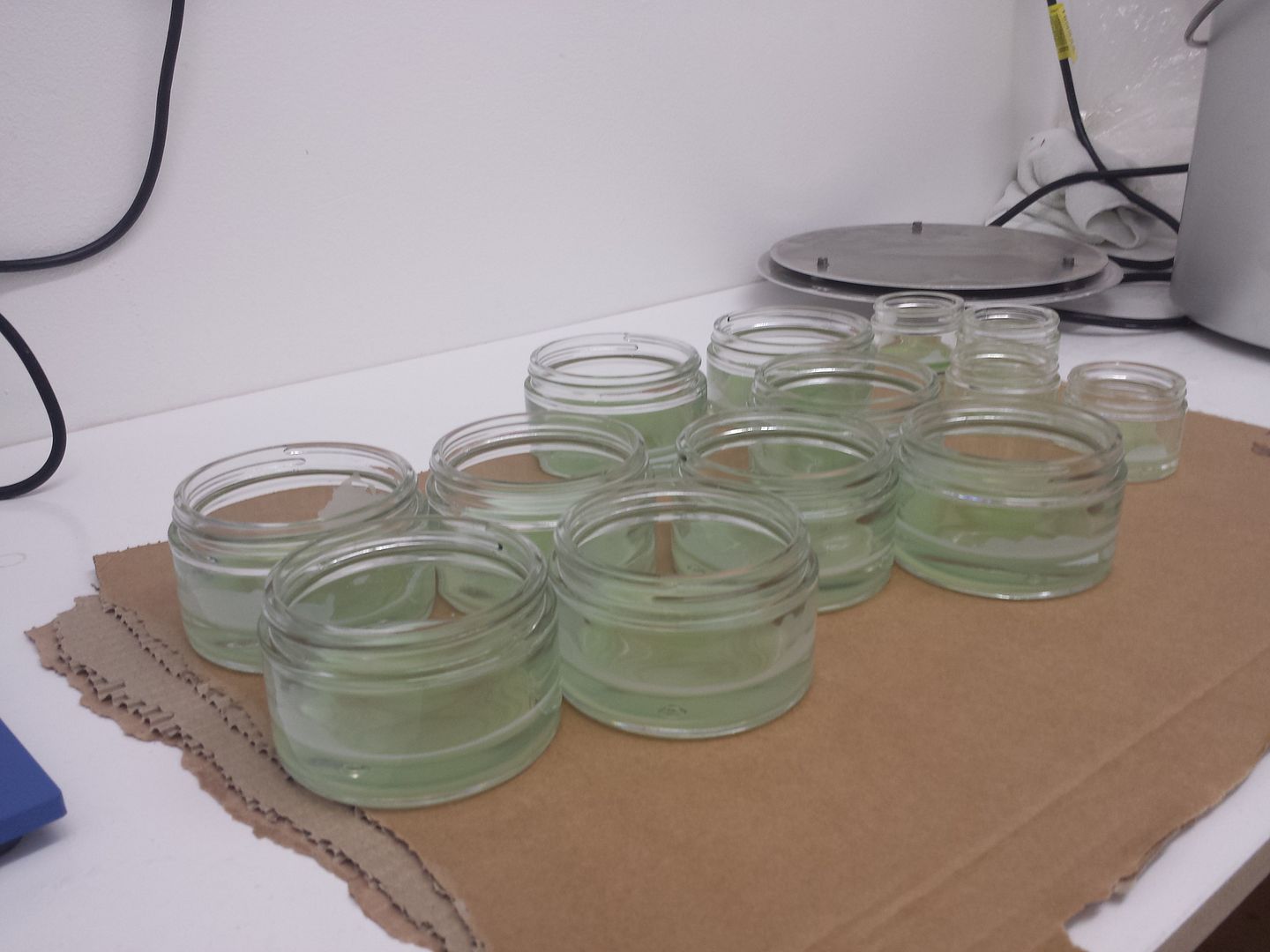 *
*
Followed by filling to around 90%.
*
*
*
The jars were then topped up, and left to cool.
*
You may be wondering why we did a staged pour. It all stems from a conversation I'd had with James during the time I was mixing a wax at home. I struggled to get the wax to cool without cracking, and he suggested a staggered pour process would nullify this issue. And he was right!
*
We had a play with some dregs of wax - and applied it to the trusty AF Mini bonnet - something you would have seen them bring to shows, including Waxstock. It spread really nicely - being fairly oily - and didn't cure super quick which will make it very usable.
*
*
*
*
I needed to allow quite some time for the wax to cool before leaving - so I had a good catch up with James, Sian and Simon - and got to see some of their products being manufactured and bottled up. It's quite some operation at AF HQ!
*
So, having had a superb experience, and some excellent guidance from James on the wax, it was time to go. I had my precious cargo and headed home.
*
*
*
And the cooled wax at home -
*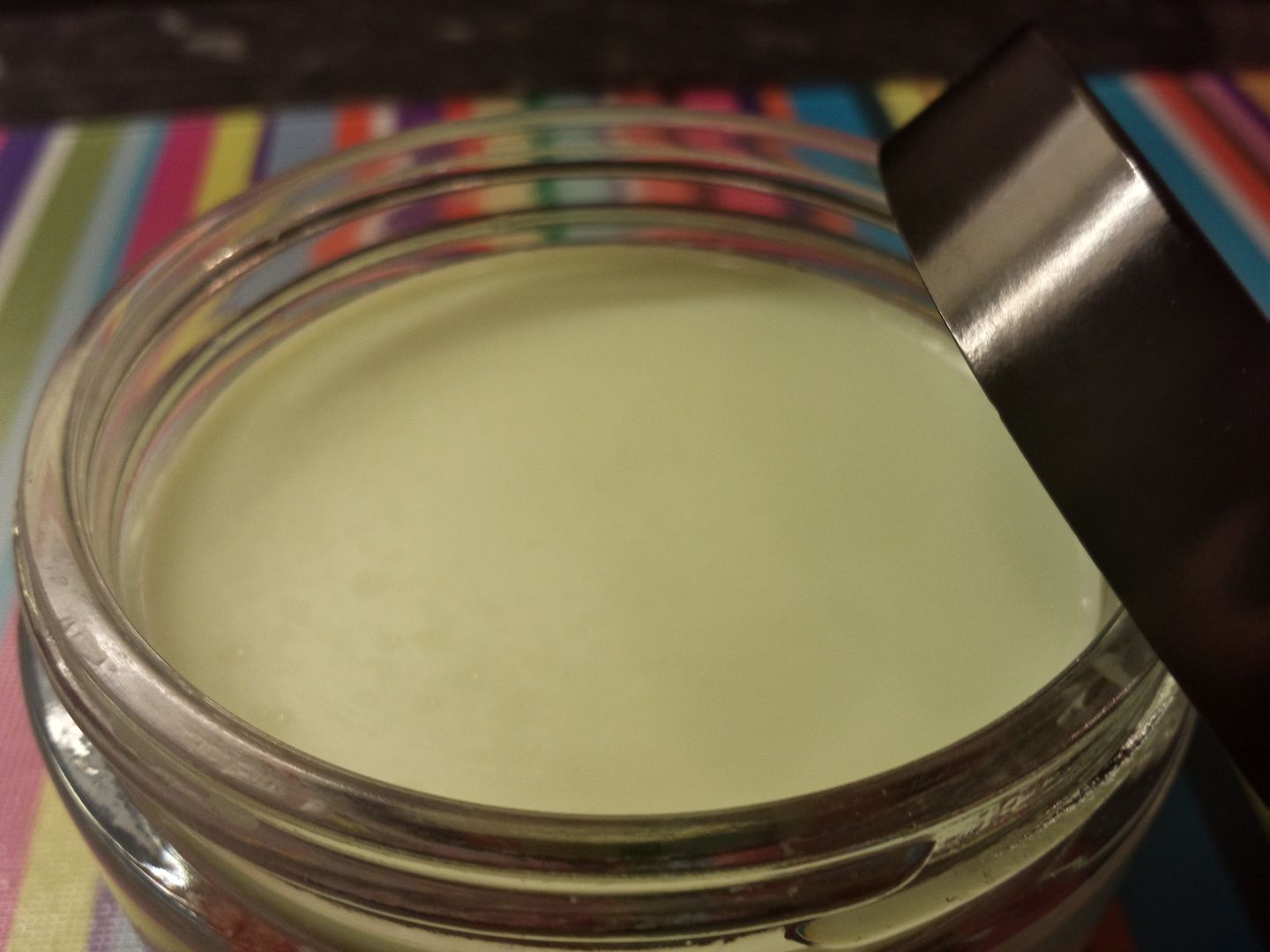 *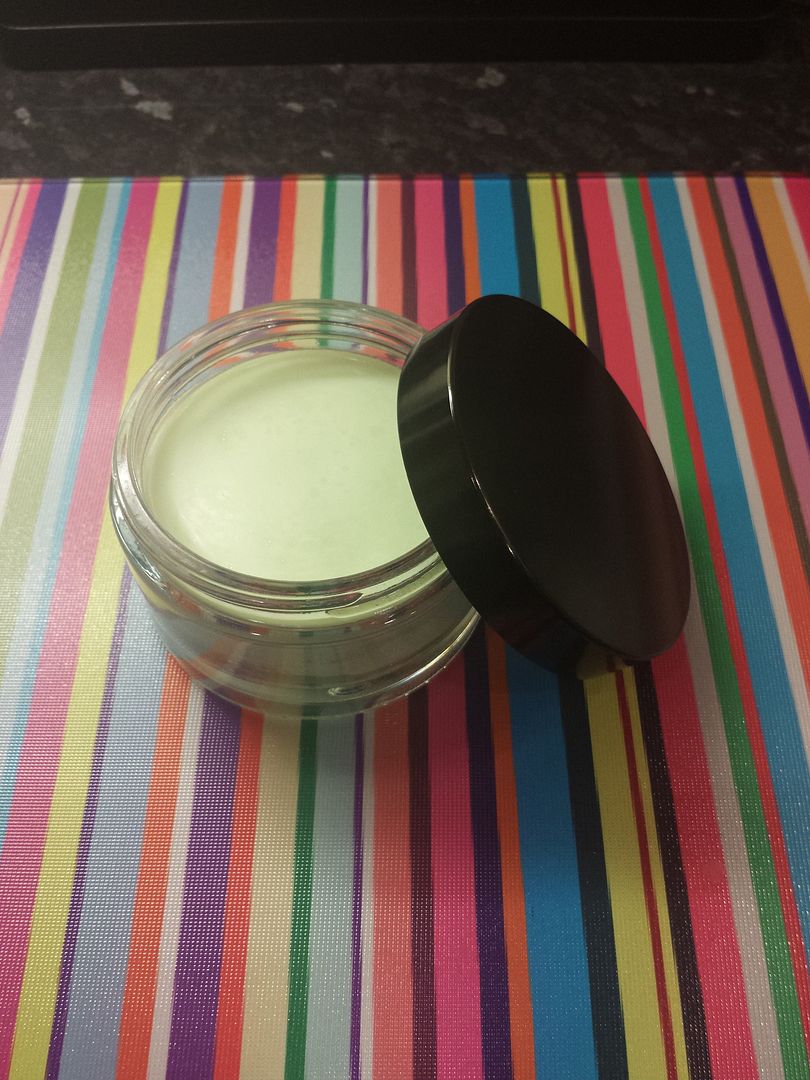 *
*
All in all - I'm really really pleased - as are my friends who will also get a pot.
*
THANK YOU so much to James and his team for all their help!
*