Discussion Starter
·
#1
·
Hi all
The main reason for me signing up here was to get some advice on my Saabs paintwork. It's 19 years and 150k miles old, has taken some abuse and has had little in the way of love (if any) before I took over ownership just over 2 years ago.
It was my dad's, bought in about 2000, used for roughly 6/7 years and then stuck on my Grandad's drive under a tree for 4 years. I needed a big, practical family car so was handed the keys. It's needed amazingly little in terms of work, just a case of tidying it up as I go. The car satisfies my need for a practical family car, my need for modifying and my need for some power, so I've decided to spend some time and money on it to get to and keep it at a good standard for the next few years at least. The following pictures are in chronological order.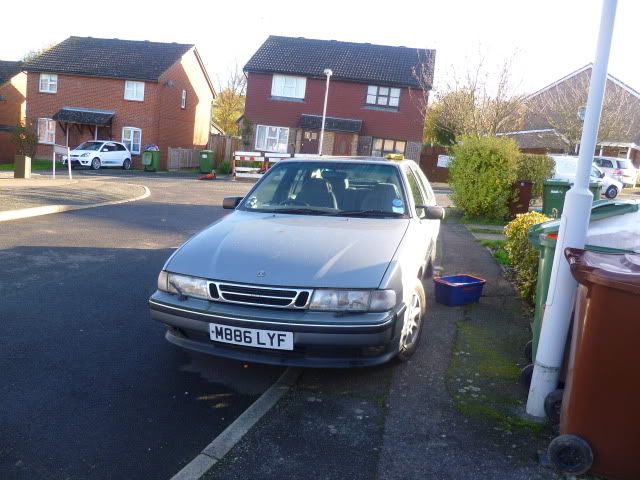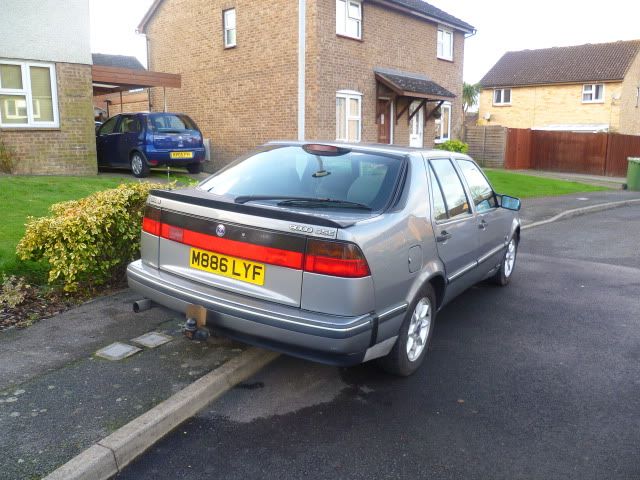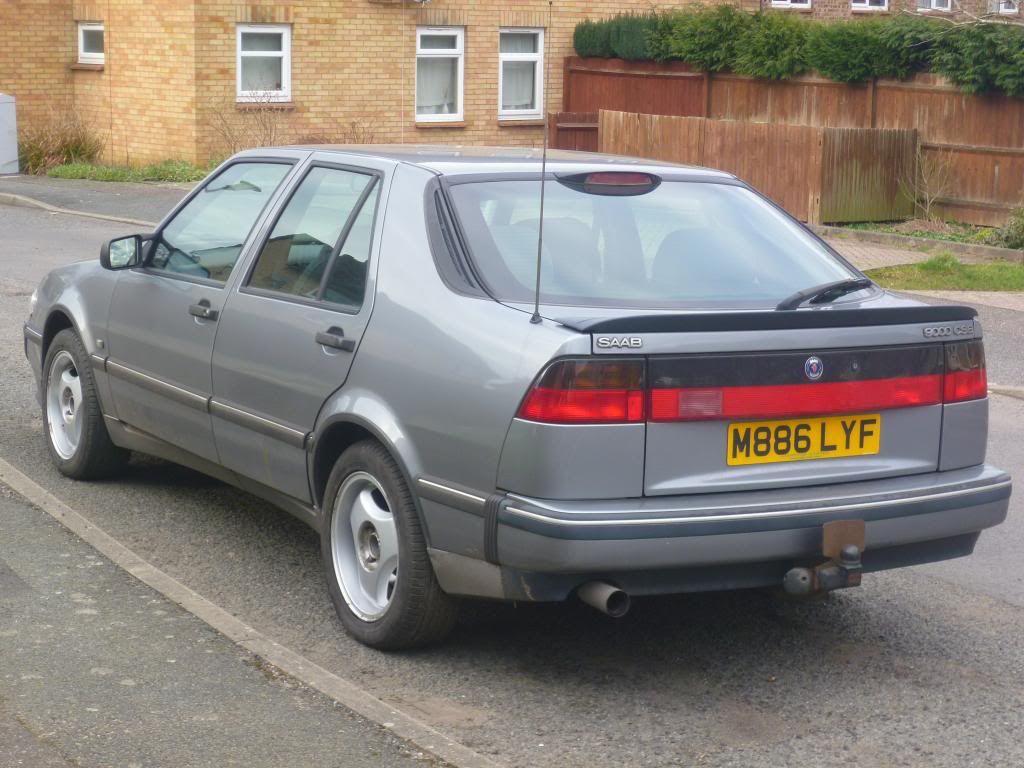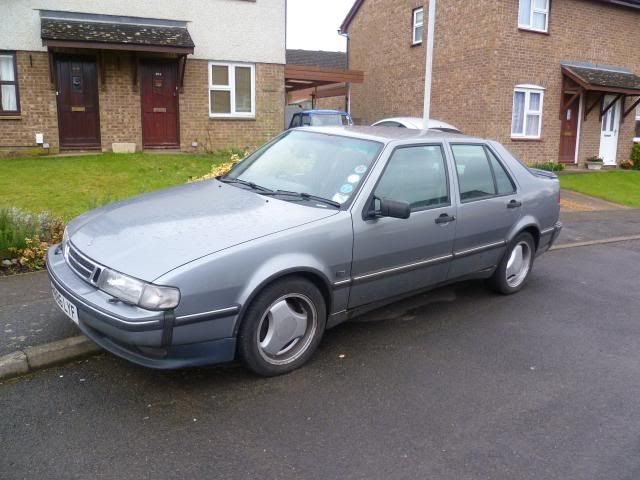 From grey cloth to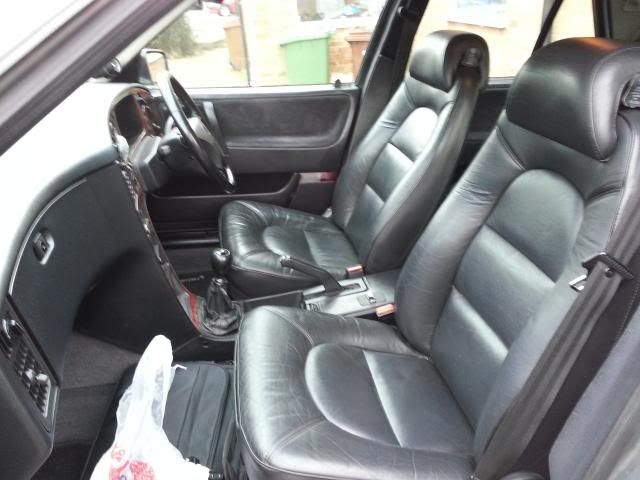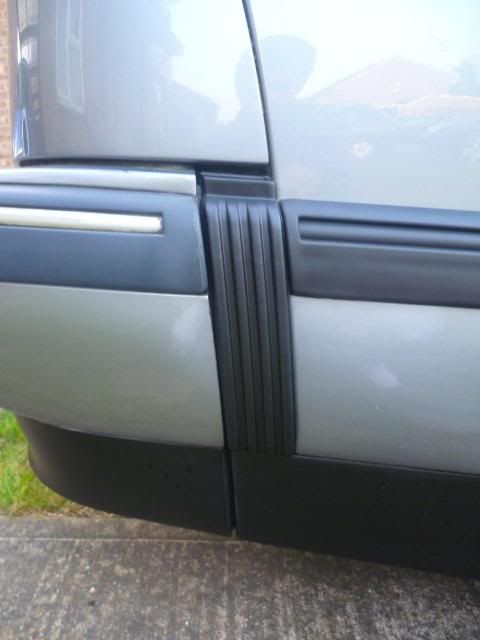 Wheels refurbed, washed with Bilberry, then Poorboys Wheel Sealer then Collinite 845.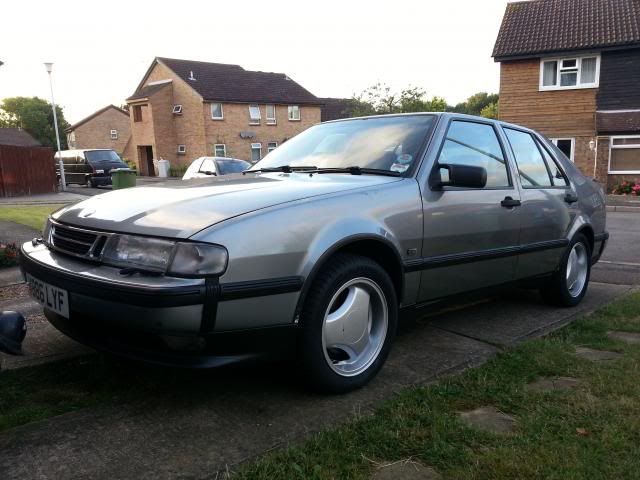 These pics show a good comparison between a typical tired 9000 (my dad's current one) and how far mine has come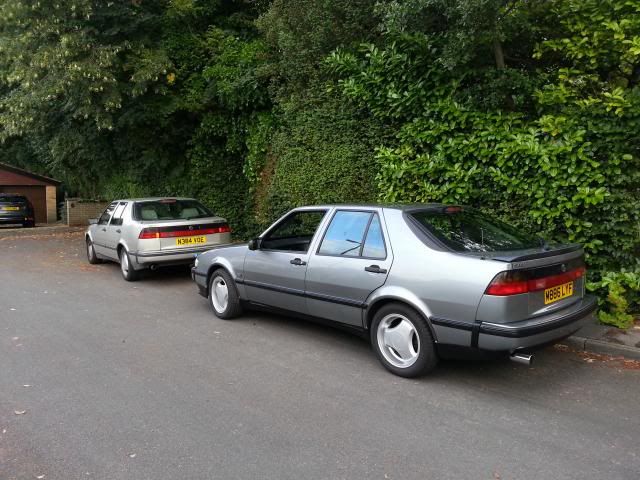 Got a Megs clay bar kit on a bored sunday to give it a go. Was sceptical at first but made a massive difference, hard work though. Then hand polished with Megs Ultimate Polish and finished with Collinite 845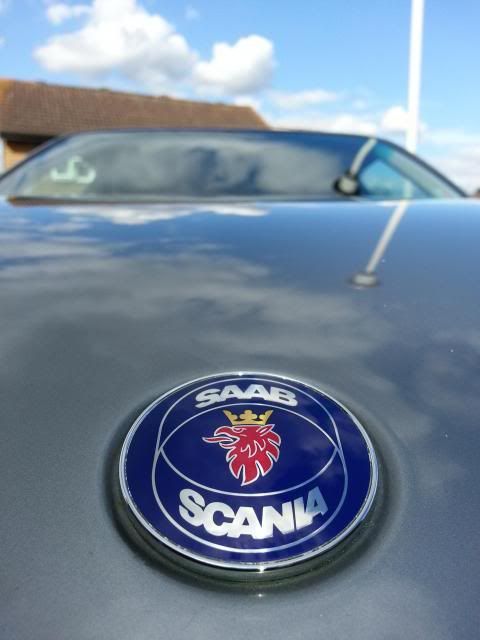 Which brings us up to the present day. I've just finished buying all the parts for phase 1, uprated clutch and gearbox freshen up with oil, mounts, linkage bushes etc renewed, and 2, Eibach progressive lowering springs, Bilstein shocks, new mix of poly and rubber bushes, new rod ends, drop links, ball joints, strut tops etc. I'll hopefully find the time to fit it all soon
Phase 3 is bodywork. I have an aero bodykit to be painted and go on to get it looking like this photoshop:
I've not yet decided on painting the kit myself or not (never painted plastic before), but I'll get the paint properly matched and a tin or two made up. While the body kit is being done two of the doors will be replaced due to rusty bottoms, but the car is covered in dents, stone chips, odd bits of paint damage and lacquer peel.
I'm basically looking for any advice with regards to sorting these issues and what products to buy to get the best out of it. I've read up on the stone chip guide on here, not sure if the same methods can be applied to the 'odd bits of damage', and how do you solve little bits of lacquer peel dotted about the car? I'll probably get a pro in to take out the dents using their special tools, but are there any decent DIY methods for the usual car park dents? Have seen but not tried the focused aerosole cooling followed by a hair dryer, and what about
these
on ebay?
I'm also a bit confused about the stages of paint correction and protection, no mater how many guides I read my confusion gets worse.
The damage, could this be tree sap? It's all over the roof and bonnet.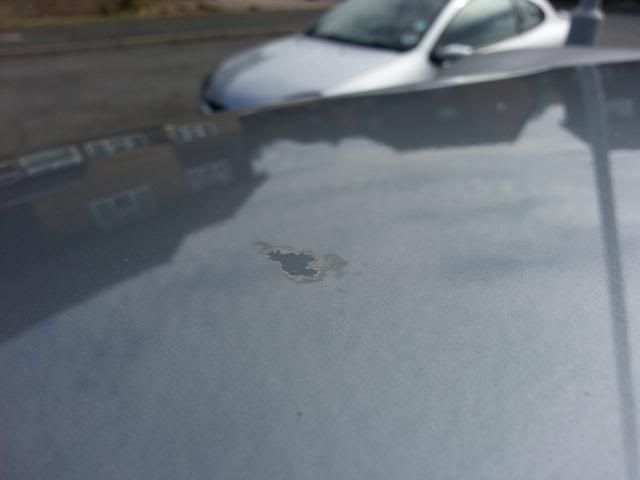 This very odd movemement of the windscreen rubber seems to happen on 9000s too
Lacquer peel like this is typical around the car, mainly around exterior trim on vertical surfaces
Is this something I can wet sand back and respray with lacquer?
So the equipment I have/am planning on getting, procedure and the products are:
Hose rinse.
Snow foam (planning on buying it all soon)
Hose rinse.
Wheels using Hot Wheels if bad, then Bilberry. Appplied with wheel brush and MF cloth. Occasionally clay barred, polished, sealed and waxed too.
Wash using two bucket method and Mucoff Ubershine (£1.99 at Screwfix so couldn't resist getting a few). Currently using only a MF noodle mit but will get a wool mit to do the top half of the car.
Hose rinse.
Pat dry using MF drying towel (will buy this soon)
Clay using Megs clay and QD (will replace this with Bilt Hamber Regular Clay when the Megs runs out).
Here's where I get a bit lost. I'm planning on buying the CYC DAS-6 Menzerna kit - so will assume machine polishing. The kit comes with FG500, IP2100, PO106FA and PO85RD. I currently have Megs Ultimate Polish and Collinite 845. What should I be using on which pad? Are there any better products recommended either for finish or to work better with the car's colour? Should I be looking at glazes and sealants, if so, what? I was under the impressionyou use a polish, followed by a wax etc. but some things I've read (and the menzerna kit use) several different grades in one detail?
Is there any other finish for the bodywork that should follow? What should I use on the plastic-rubbery trim?
How and what do people recommend for cleaning the windows, I've never been able to get a very good smear-free finish using AG Fast Glass.
For the leather I use Glyptone Liquid Leather product and am happy with them, plus the seats are slightly worn and tired which suits me as I don't care too much when shifting about heavy loads etc, or my daughter which is about the messiest thing that can happen to a car
What about interior plastics? Currently have AG Rubber & Vinyl Care but it's coming to an end and would like to try something else.
Think that about covers everything - but I'm hoping to get some of the recommended bit for Christmas so I'm in a bit of a rush
Thanks in advance for the help :buffer: