Discussion Starter
·
#1
·
I tried out the Meguiar's 2009 products on a 2005 Fiat Palio. I prepared 5 test spots and one control spot (no correction done on the control spot). Unfortunately poor lighting in the garage didn't allow me to capture the results more vividly.
Products on trial
ScratchX 2.0
M205 Ultra Finishing Polish
Ultimate Compound
SwirlX
Ultimate Quik Wax ("UQW")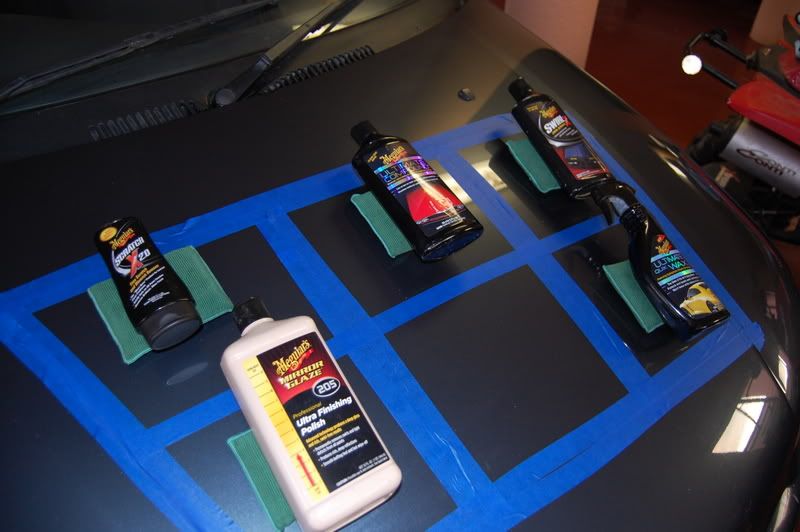 I included UQW after reading a few posts on Meguiar's Online that this spray wax has an ability of darkening paint and thus reducing the visibility of paint defects, which is ideal for enthusiasts that don't have access to polishing machines for swirl removal.
The car was washed with Gold Class shampoo, unfortunately I didn't have any clay with me to remove above surface contaminants. Products were applied using 5 microfiber applicator pads and buffed for 120 seconds per spot. These pads have more bite compared to the foam applicator pads and you can exert pressure using your palm instead of concentrating pressure on the fingertips. Excess product was removed with a two sided microfiber cloth, first sweep with the tight knit side and final buff with the plush side.
Here are pictures of swirls on the bonnet, products / applicator used and final pics. The final pictures below were taken after wiping the corrected areas with Meguiar's Glass Cleaner Concentrate (diluted 10:1) to remove any oil residue that may give the impression of holograms being present and filling rather than removing defects.
Block 1 (M205 Ultra Finishing Polish)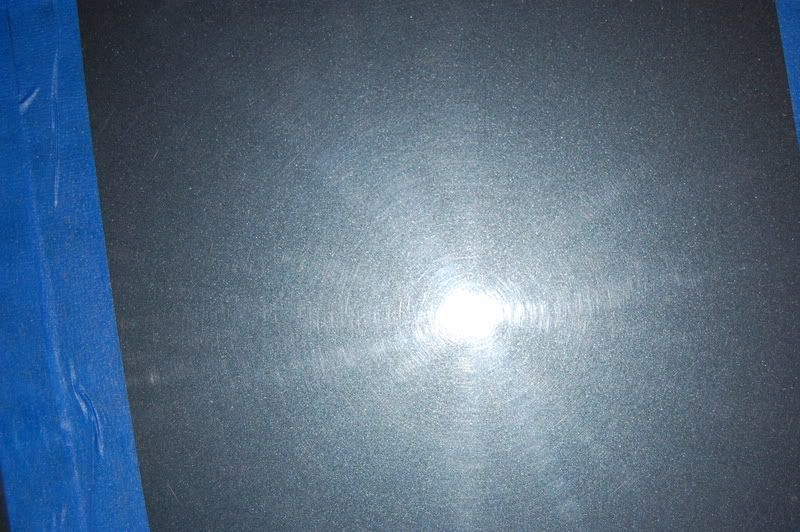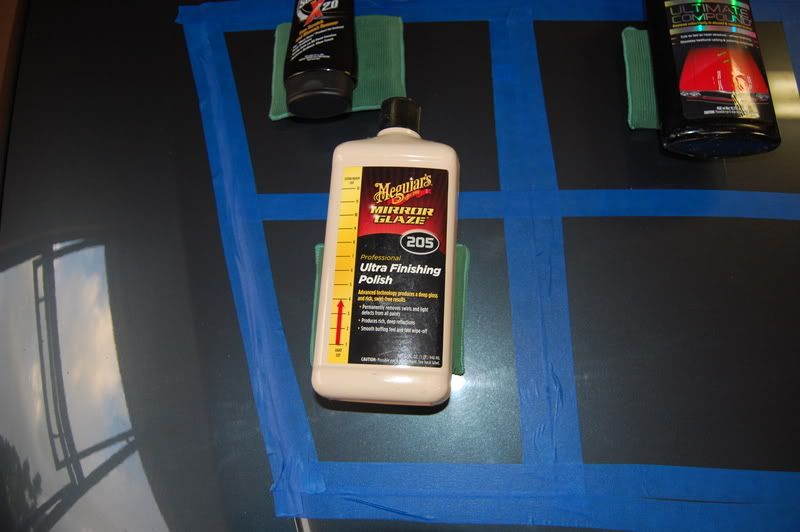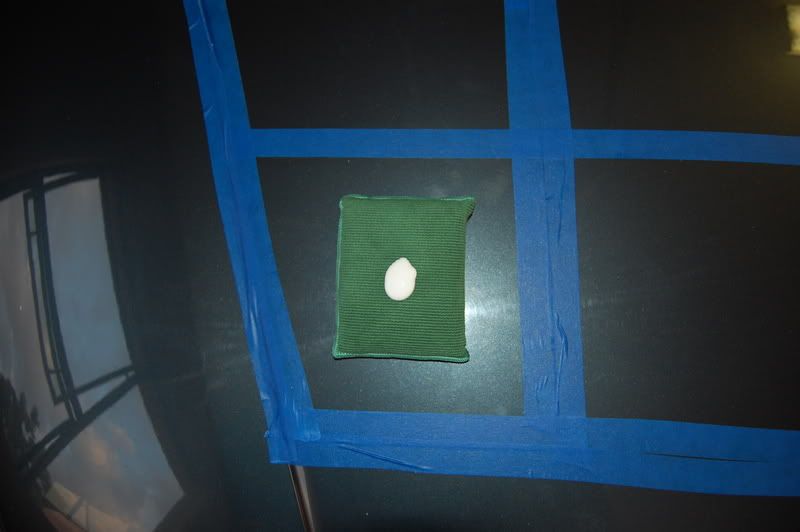 Block 2 (ScratchX 2.0)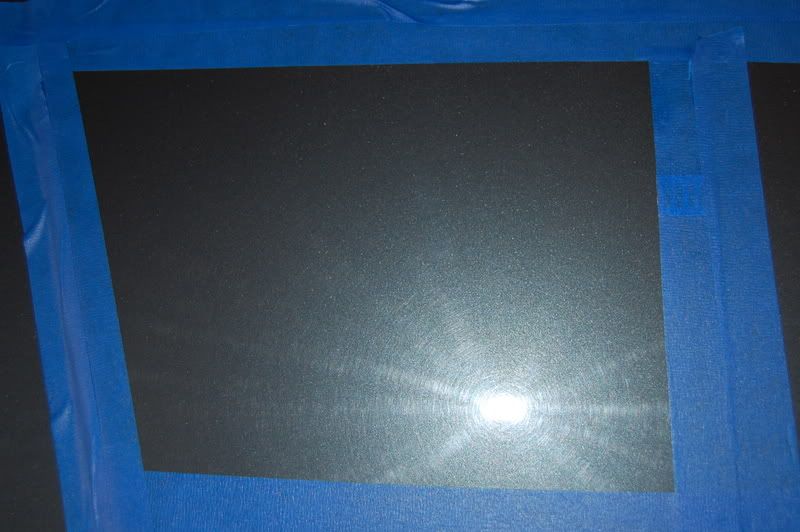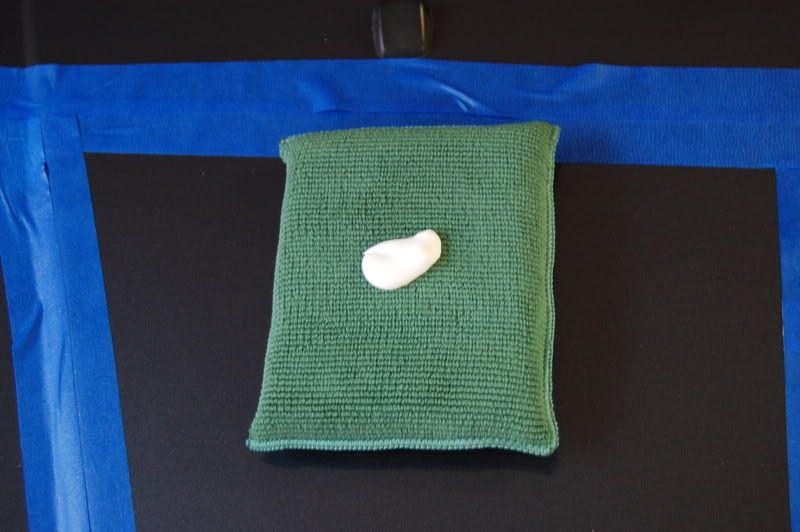 Block 3 (Ultimate Compound)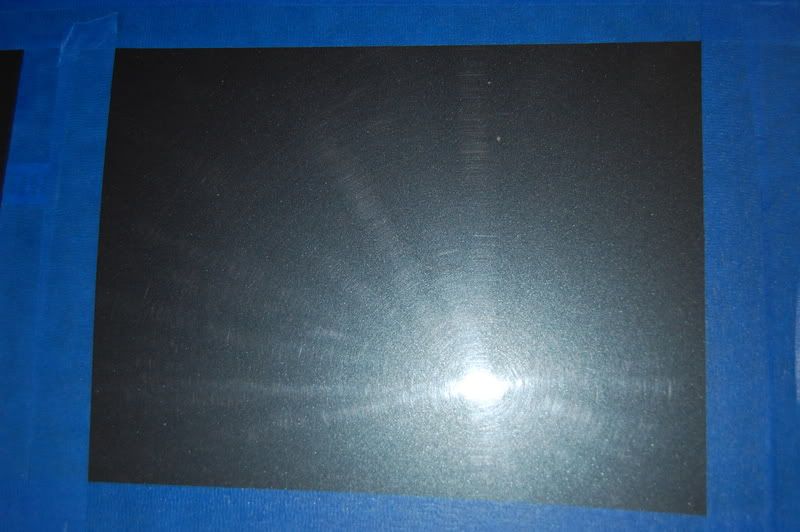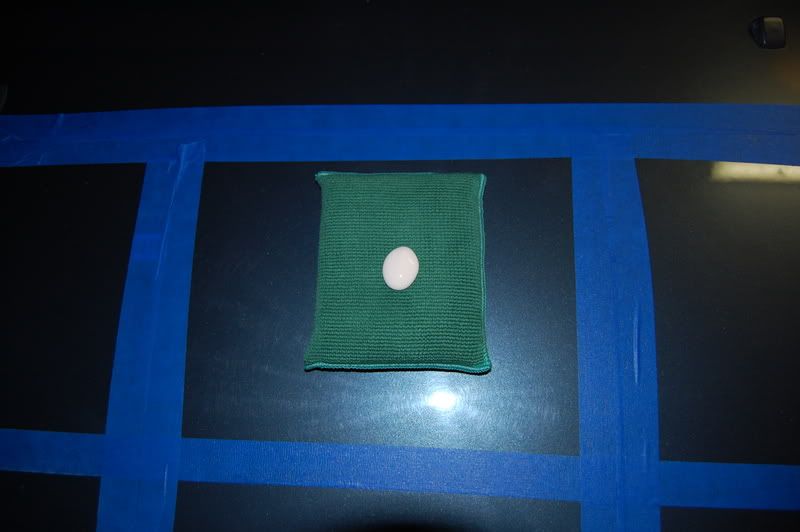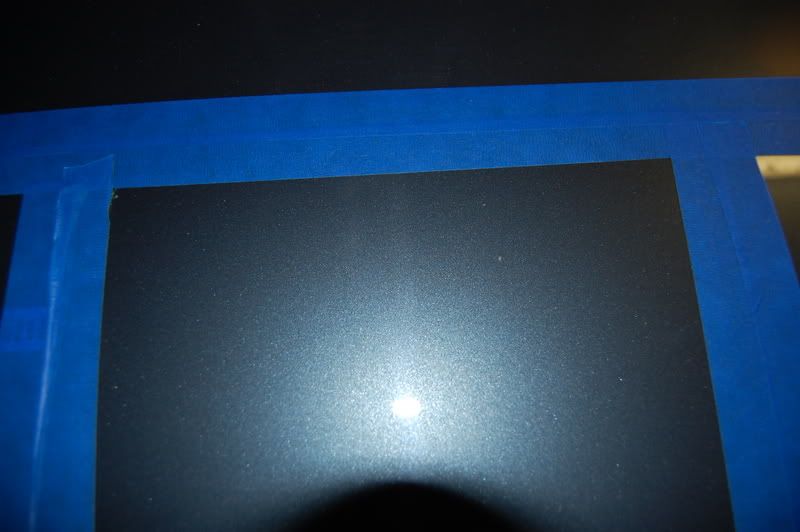 Block 4 (SwirlX)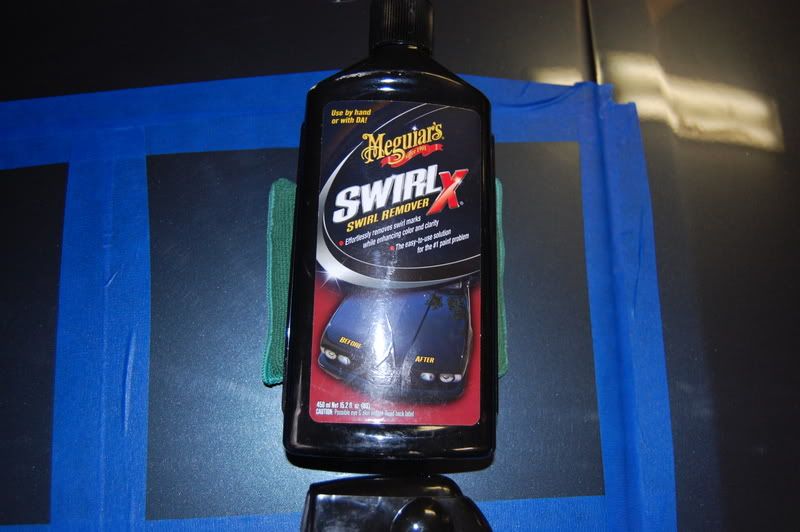 Block 5 (UQW)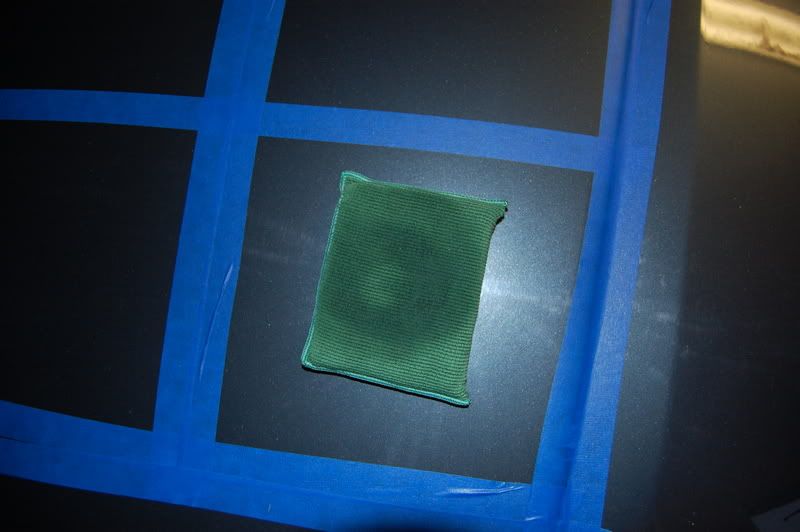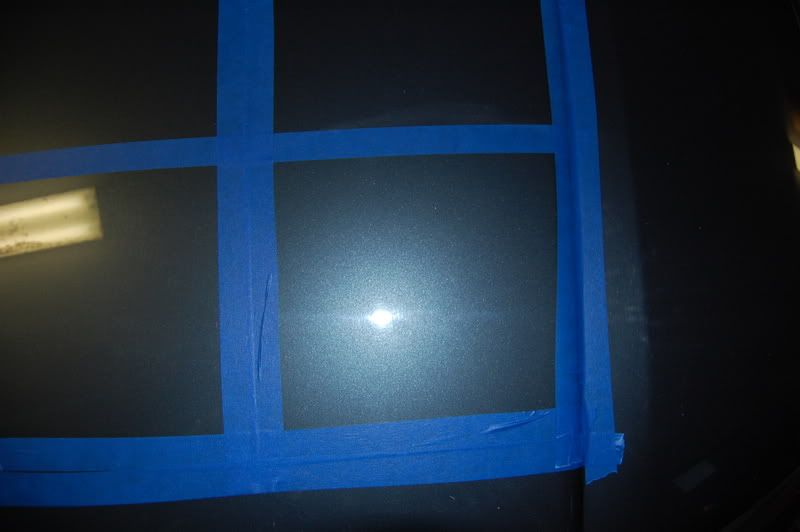 Block 6 (Control spot)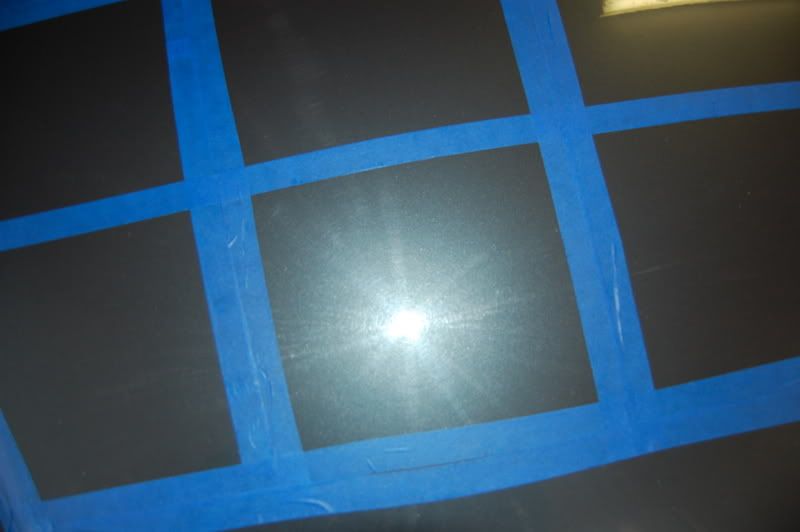 Final thoughts
While this was by no means a scientific test that can stand scrutiny of laboratory verification, I was impressed with the outcome from all the above tested products. Which one would I recommend? I would buy all of them with the exception of ScratchX 2.0. In my mind, ScratchX 2.0 is still a
spot treatment
product however its not superior to the other compounds / paint cleaners tested above.
M205 is a must have product if you have a polishing machine. I have tried it on my red VW Golf and I am worried that this product has nullified the need to use pure polishes and glazes prior to applying a LSP. Its works quickly to remove swirls (more in line with M80 Speed Glaze) but it leaves a refined and glossy finish. I doubt you will see much difference by applying a glaze on top of M205. M205 left a darker finish compared to other products tested above.
SwirlX produced a finish that was lot clearer compared to Ultimate Compound and ScratchX 2.0. The other two products left a slight trail which looks like holograming when viewed under a camera flash and the small halogen light on my SonyEricsson camera phone.
I also used these products on the rest of the car using a Makita BO6040 dual action polisher + Lake Country green CCS pads. There was considerably less dusting and longer work time compared to M105 Ultra Cut Compound (the non dual action polisher compatible version). This was topped with M21 Synthetic Sealant 2.0 and followed up with UQW to remove dust and overspray from the M40 Vinyl and Rubber dressing applied on plastics.