I owe Steve at Wath a massive thank you for coming over to Brigg for the last 2 days to work on my new (to me) TT. I've had it nearly a month but I haven't wanted to drive far until I got the paintwork sorted out.
I could tell when I bought it that it had been through some auto car washes as the marks on the roof and bonnet were visible before we lit up his lights of doom but we didn't realise how bad it actually was.
I washed, clayed and washed it again on Sunday. The wheels were in a bit of a state as the previous owner and the dealer only cleaned the faces so the insides needed some time spending on them but I got there eventually and it stayed in my garage until Steve's first visit yesterday. He came over again today so it's had half a day with me cleaning it ready for polishing and 2 days hard work from Steve.
Products used
CG shampoo, Angel Wax clay and Poorboys quick detailer as lubricant (the clay added a lot of marring. It was the first time I had tried this clay as I usually use Bilt Hamber soft.
Bilberry wheel cleaner, purple rain, Just the Tonic tar remover, various brushes
Polishing the bonnet
Scholl orange polishing pad and Scholl S17 polish. This removed the swirls but left the deeper scratches. Changed to Scholl S3. This seemed to get most of the scratches out. Refined with Farcela black polishing pad and Scholl S30+ plus a spot of S40. This gave a high gloss finish.
Steve found the paint on the bonnet very soft for an Audi.
Polishing the roof and sides etc
Tried the same combo as used on the bonnet but needed more oomph!
Changed to a Lake Country Cool Wave firm polishing pad and S3 Gold edition. Also changed to a firmer backing plate.
Refined with the same combo as used on the bonnet
All wiped down with eraser
Wheels - CarChem wheel wax. This was a trial pot that Steve likes very much. It felt quite 'gritty'. It perked my wheels up a treat and what I thought was light 'kerbing' that needed refurbing actually came out with this product so it had a bit of cut and also seals and shines.
Tyres - Pinnacle black onyz gel
Glass - cleaned with Stoners Invisible glass and finished with Artdeglass rain repellant
Paintwork coated with Artdeshine Nano (2 layers - an hour between layers) (thank you to Stangalang for sending over a new bottle)
Here are the photos. I look like a crazy woman buying a car with so many swirls but it didn't look quite so terrible until the lights were on it and it is a low mileage example that i'm thrilled with now it's had some of Steve's magic :buffer:
I'll try to get the photos into some sort of order
This is how it looked when I brought it home and I'd given it it's first wash (not too bad I thought)
Steve then lit his lights of doom. Here we go
Now for some 50/50's
My Superhero in action
It started to look better............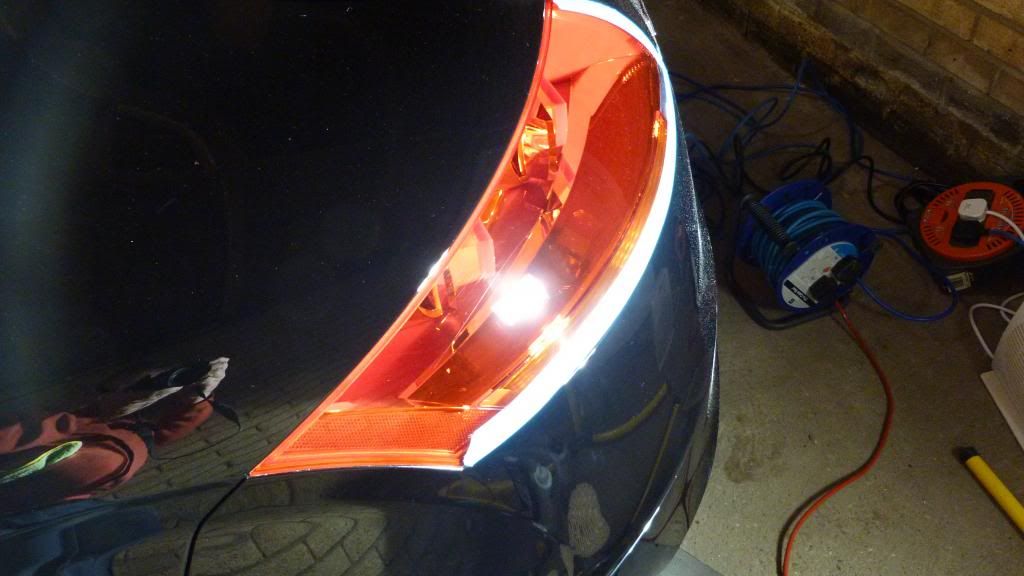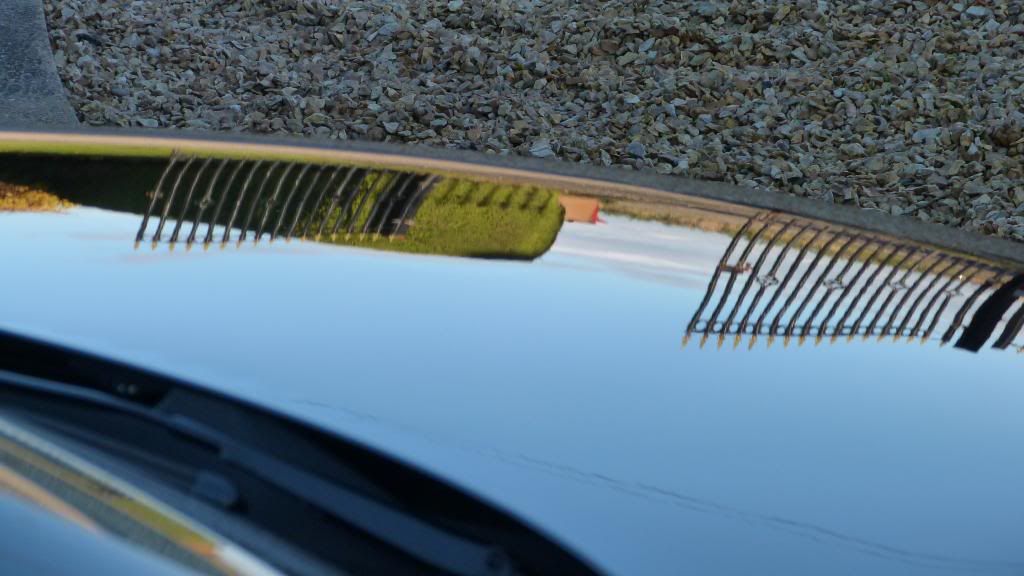 We then put it back into the garage to seal the wheels, dress the tyres and apply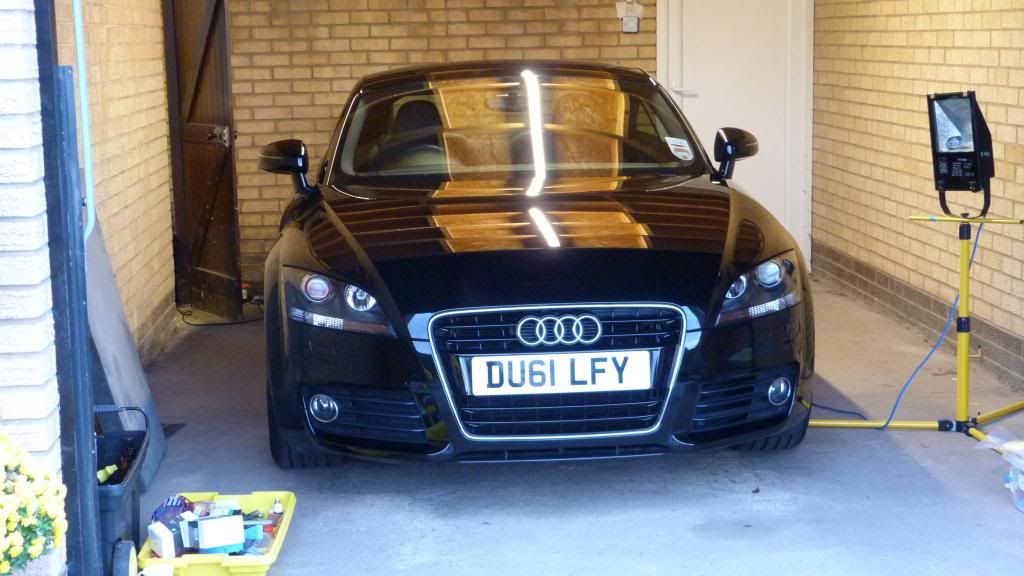 Bit of a long one. Didn't get any photos once the sealant and wheels/tyres were done as it was raining and getting dark
Thanks again Steve at Wath. Really really really appreciate it :thumb: