Been off for a few days looking after a poorly child and decided as I was housebound to put my time to some use...
No initial pics but the garage was the usual scene of domestic bliss, with every flat surface adorned with junk...a clear out and the work began with painting "my" wall in a clean white coat of masonry paint...I then added floating shelves and bottle racks and then contacted R-Tex on here for a quote for some flooring
Being a local company based in N Ireland, Ryan was able to deliver my flooring on a saturday !! The price was competitive and I got down to work with the "easy" sections, covering 80% of the floor in about an hour. A couple of hours today with the jigsaw (great advice!!) finished the job
Hope it meets with approval, though not quite completely dejunked and still with 20% of the painting left to do behind the larger racks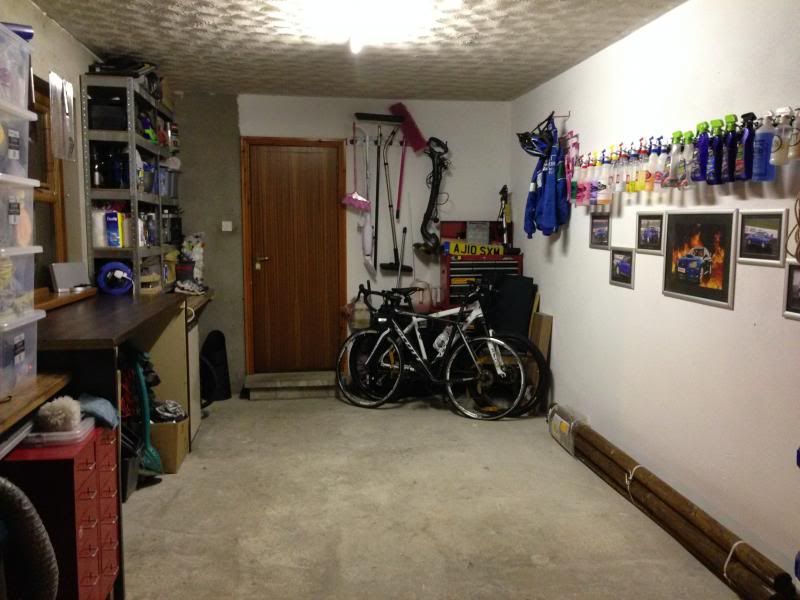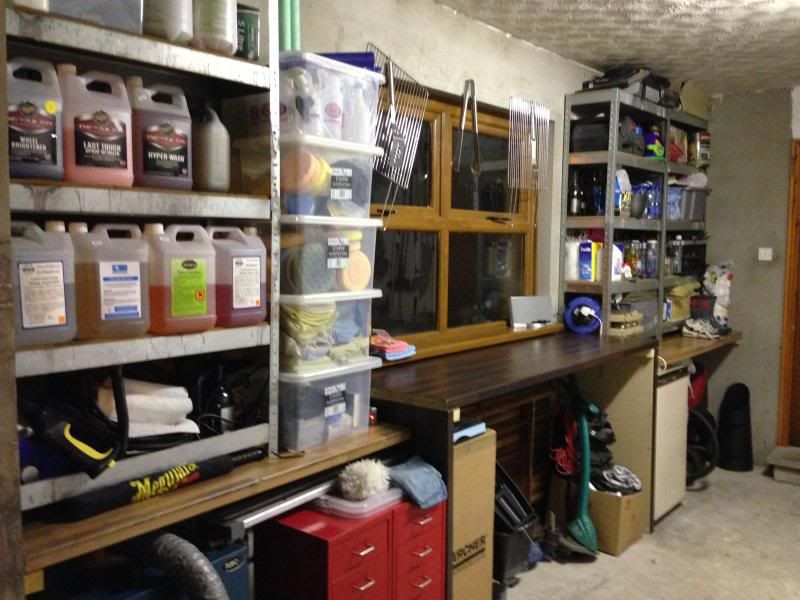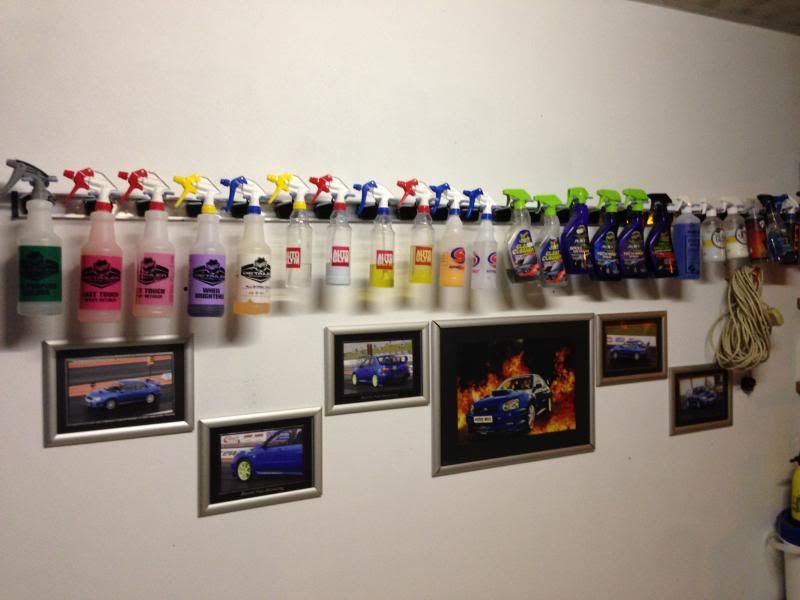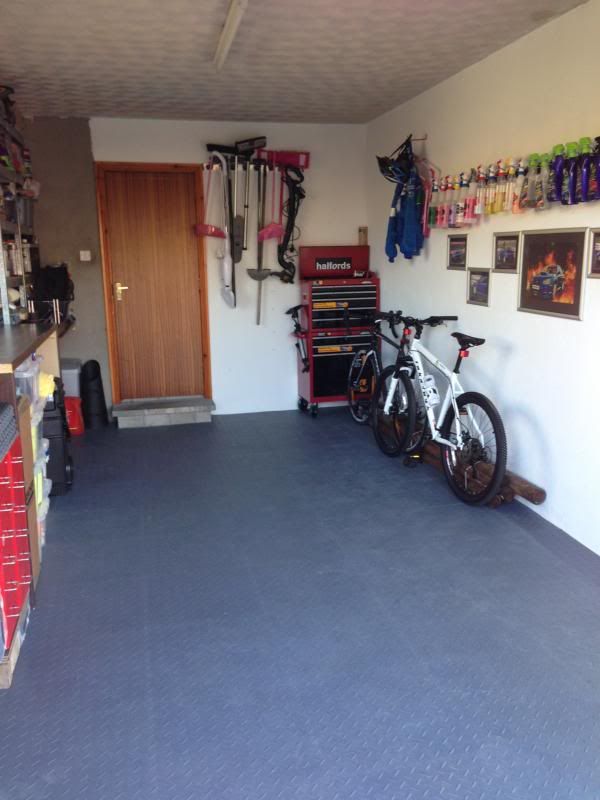 And what will hopefully fit in once it's all done....need to attach some rubber matting/sponge to the wall below the pics to protect the door edges prior to parking !!!
Not yet a garage queen, it does get wet...beads are on the upper rear spoiler
Hope the DW enthusiasts enjoy the pics
Thanks
Brocks